A long time ago in a blog post far, far away… An intrepid writer chronicled a list of all the coolest Star Wars secrets and facts. That's right! Right here, for your delight and delectation, we present a list of some of the most awesome intergalactic facts ever about your favorite space opera!
[post_page_title]Alec Guinness HATED the Films[/post_page_title]
If you don't want your childhood hopes and dreams shattered, look away now! Alec Guinness who plays legendary Jedi Knight Obi-Wan Kenobi famously hated the movies. He called them 'fairy-tale mumbo jumbo' and came to resent the success his role brought him. Mind you, he did negotiate a deal for 2% of the profits from the movies, and made out like a bandit!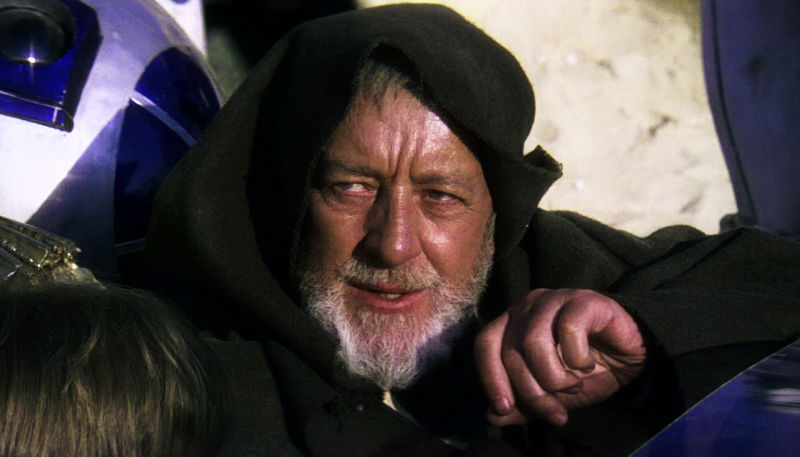 Pages:
Page

1
,
Page

2
,
Page

3
,
Page

4
,
Page

5
,
Page

6
,
Page

7
,
Page

8
,
Page

9
,
Page

10
,
Page

11
,
Page

12
,
Page

13
,
Page

14
,
Page

15
,
Page

16
,
Page

17
,
Page

18
,
Page

19
,
Page

20
,
Page

21
,
Page

22
,
Page

23
,
Page

24
,
Page

25
,
Page

26
,
Page

27
,
Page

28
,
Page

29
,
Page

30
,
Page

31
,
Page

32
,
Page

33
,
Page

34
,
Page

35
,
Page

36
,
Page

37
,
Page

38
,
Page

39
,
Page

40
,
Page

41
,
Page

42