[post_page_title]Charlotte Rae | Mrs. Garrett[/post_page_title]
The role of Mrs. Garrett, the character that made the spin-off possible, was played by actress, Charlotte Rae. Mrs. Garrett was the caretaker and housekeeper for a group of girls attending the Eastland Preparatory School. During the first season of the show, Mrs. Garrett was taking care of seven young women. As of season two, Mrs. Garrett was in charge of four ladies. Mrs. Garrett though, was much more than just a caretaker and housekeeper to the girls, she was the glue that held them all together, and her character would evolve over the course of the many seasons, to also become Eastland's dietician and her very own business venture.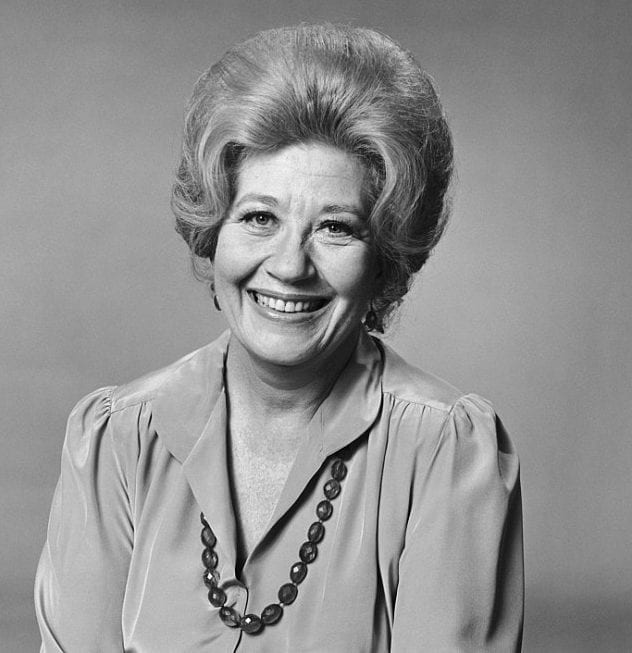 [post_page_title]Charlotte Rae | Mrs. Garrett[/post_page_title]
Charlotte is now 90 years old (wow!), and is still seen on red carpets and other television events. Rae won an Emmy Award for her role as Mrs. Garrett, as well she should have since she was the reason for the very creation of the show! Since the end of the show, Rae has enjoyed a long career in television and film. She appeared in the film, Ricky and the Flash, costarring with Rick Springfield, Kevin Kline, and Meryl Streep. Rae has also landed very fun voice roles over the years, such as, Itsy Bitsy Spider, and The Brothers Flub. In recent years, Rae has taken her work down a notch, which is well deserved in our book!