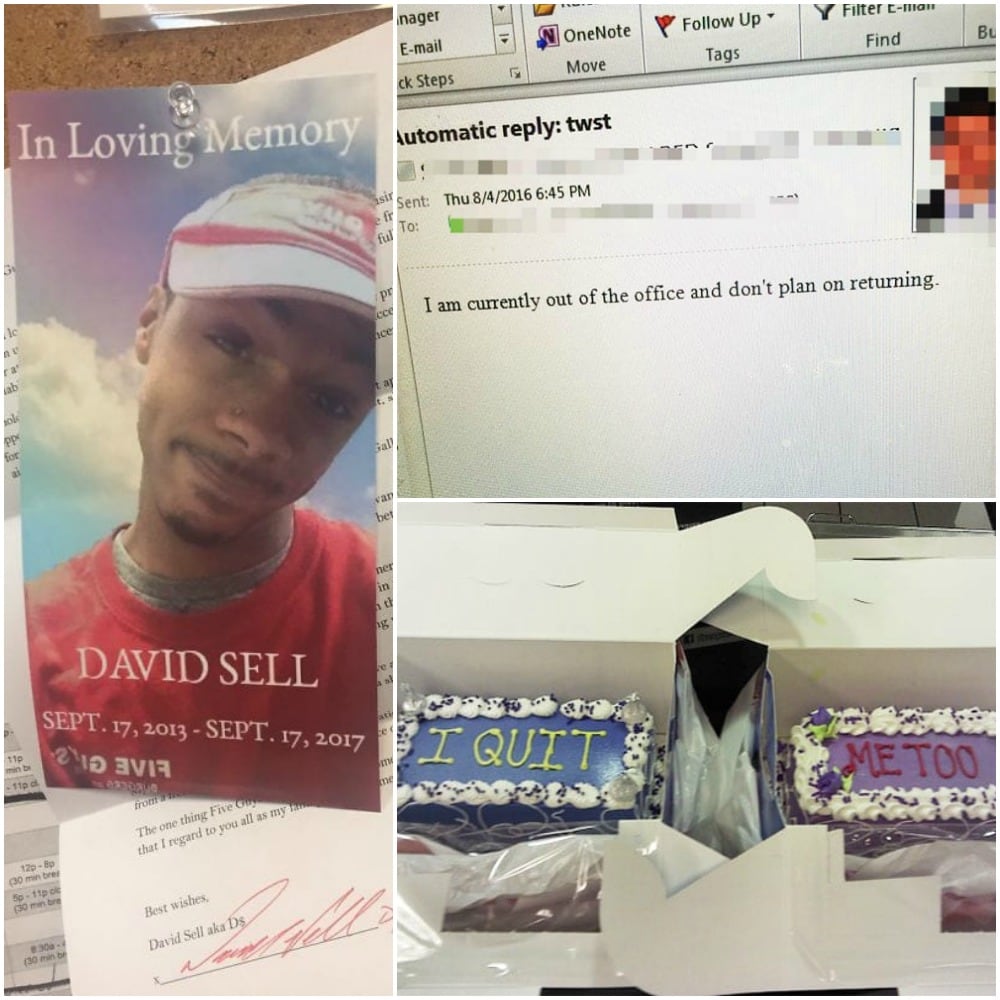 When you decide to quit, you need to find the right way of doing it. After all, you don't want to offend your boss or your co-workers on your way out, right? Well, some people don't really agree with that notion.
These people decided nothing is worth keeping a job in which they're miserable, and if they were getting out – they were going out with a bang. Some of them let everyone know exactly what they think, some of them protested against the working conditions, and some just wanted to get really creative. But the ways these people quit their jobs are outrageous as they are hilarious.
[post_page_title]A bartending trick[/post_page_title]
Don't ever cross a bartender. Bartenders are known for being able to pull off the most amazing tricks – it's half their charm! So when this bartender was treated poorly at his workplace, he decided to exact his revenge, bartender style.


He managed to flip a bunch of glasses filled with liquid, so anyone who tries to clear them up would face terrible consequences. They better find a new bartender fast, because that's probably the only person who can handle such a mess.
Pages:
Page

1
,
Page

2
,
Page

3
,
Page

4
,
Page

5
,
Page

6
,
Page

7
,
Page

8
,
Page

9
,
Page

10
,
Page

11
,
Page

12
,
Page

13
,
Page

14
,
Page

15
,
Page

16
,
Page

17
,
Page

18
,
Page

19
,
Page

20
,
Page

21
,
Page

22
,
Page

23
,
Page

24
,
Page

25
,
Page

26
,
Page

27
,
Page

28
,
Page

29
,
Page

30
,
Page

31
,
Page

32
,
Page

33
,
Page

34
,
Page

35
,
Page

36
,
Page

37
,
Page

38
,
Page

39