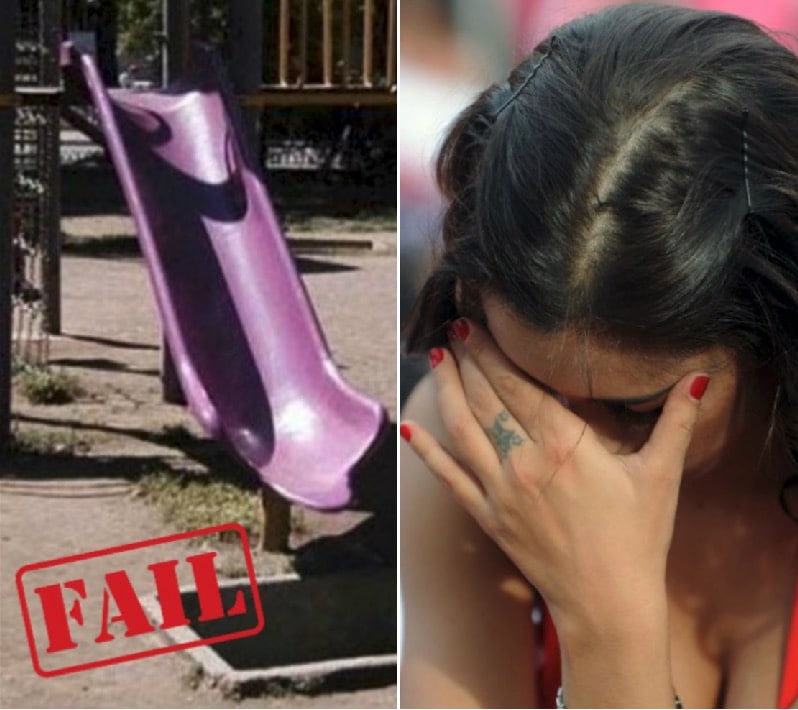 We all loved taking on little construction projects when we were kids, from school science projects to just building a tree house in the backyard. Nowadays, we'll get a job out of the way as quickly as possible just to get it over and done with.
This mentality isn't uncommon in the rest of the population. In fact, there are construction workers all across the globe who didn't quite give it their all – to say the least. This leaves us in a world with hilarious construction fails, from stairless doorways to unreachable garages, and railway nightmares. Here are some of the very worst ones that might just make you face-palm as hard as we did.
[post_page_title]Coming through… or not[/post_page_title]
Let's be honest, bike lanes are great in theory – but do they ever really work? You always have people walking in them, cyclists zig-zagging through them, and it all becomes one helluva transportation mess.


However, the one good thing about bike lanes is that it is quite fluid and you do have the ability to move around from one lane to the other (even though you're not supposed to). Nevertheless, it seems one construction worker was fed up with this happening and decided to put a stop to it once and for all. We bet he's a cyclist.
Pages:
Page

1
,
Page

2
,
Page

3
,
Page

4
,
Page

5
,
Page

6
,
Page

7
,
Page

8
,
Page

9
,
Page

10
,
Page

11
,
Page

12
,
Page

13
,
Page

14
,
Page

15
,
Page

16
,
Page

17
,
Page

18
,
Page

19
,
Page

20
,
Page

21
,
Page

22
,
Page

23
,
Page

24
,
Page

25
,
Page

26
,
Page

27
,
Page

28
,
Page

29
,
Page

30
,
Page

31
,
Page

32
,
Page

33
,
Page

34
,
Page

35
,
Page

36
,
Page

37
,
Page

38
,
Page

39
,
Page

40
,
Page

41
,
Page

42
,
Page

43
,
Page

44
,
Page

45
,
Page

46
,
Page

47
,
Page

48
,
Page

49