Becoming a billionaire usually takes many years, extremely good business acumen and a lot of hard work. The young women on this list, however, were fortunate enough to either inherit their billion dollar fortune or were business savvy enough to skyrocket into the financial stratosphere. These young billionaires aren't afraid to fly above the radar. And we thank them for it.
Alexandra Andresen
Alexandra is the world's youngest billionaire. She is worth $1.18 billion thanks to her father, Johan Andresen, the founder of Ferd, a Norwegian company that holds beneath it the brand Teidemanns.
Johan gave each of his daughters 42% of the company. These days, Ferd deals with hedge funds and actively mark up the Nordic stock exchange. Alexandra doesn't work for the company, the 21-year-old is an award-winning horse dresser and has modeled for several equestrian clothing companies.
Katharina Andresen
Katharina is the sister of Alexandra, and one of the heiresses to the Ferd AS fortune. Her father put 42% of the company under each of his daughter's names. Katharina was worth $1.18 billion at the young age of 20 when her father did the transfer of power.
Katharina is currently in the process of attaining a bachelor's degree from Amsterdam University College. The Norwegian heiress is the second-youngest billionaire in the world.
Dorothy Wang
If you are familiar with E!'s Rich Kids of Beverly Hills, you can't help but not love the bubbly and very passionate, Dorothy Wang, whose father, Roger Wang, is estimated at $3.7 billion.
The reality star who is used to the high life, was born and raised in Beverly Hills and has always worked hard and persistently to get what she wants. She also has almost 1 million followers on her Instagram account. Wow!
Charlotte Casiraghi
This royal of Monaco is eighth in line to the throne of the country and has a net worth of around $5.7 billion. Charlotte is a model, the face of Gucci to be exact, and holds a Philosophy degree from Sorbonne University.
Charlotte is the granddaughter of Prince Rainier III and Grace Kelly (hence her modelesque appearance) and the daughter of Princess Caroline and Stefano Casiraghi. Charlotte is the editor-at-large at Above magazine, as well as a famed equestrian.
Yvonne Bauer
Yvonne stands at the helm of one of the biggest media groups in the world – Bauer Media Group. Bauer has a net worth of $2.8 billion! Her family's media group holds around 600 magazines, 400 digital items and 100 television and radio stations internationally.
Yvonne is a graduate of the University of Bamberg with a degree in German philology. In 2010, her father gave her 85% of the company, making her the power holder. Yvonne is married to television journalist Enno Koch and is a mother of twins.
Dylan Lauren
Dylan is one of three children to fashion designer Ralph Lauren. She is reportedly worth $4.7 billion as part of her father's fortune and her own business, Dylan's Candy Bar. She is a graduate of Duke University where she majored in art history.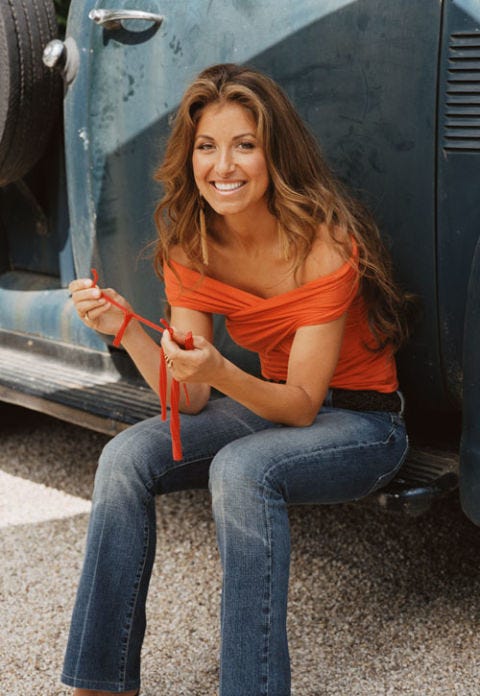 Dylan is married to hedge fund manager Paul Arrouet, adding to her already significant net worth. Dylan and Paul have two children together, sons Cooper and Kingsley. Dylan's Candy Bar is said to be the biggest candy store in the world according to the company.
Margarita Louis-Dreyfus
If the last name sounds familiar to you, it's because of Margarita's cousin, actress Julia Louis-Dreyfus. Margarita is worth $5.3 billion due to her late husband's Robert Louis-Dreyfus' will, leaving the Louis Dreyfus Group commodities company to her in a majority share of the company.
Margarita has been the chairman of Louis Dreyfus since 2011, owning 69.6% of the company. She is a very savvy businesswoman in her own right, using her position to further the company's profits.
Josie Ho
Josie Ho is worth $7 billion. She is the daughter of Macau casino magnate Stanley Ho. Josie is Stanley's youngest daughter from her father's second marriage. Her father was always very protective of her but that fact didn't stop Josie from pursuing a musical and acting career.
Most recently, Josie and her husband, Conroy Chan, founded a film production company that they called 852 Films.
Lynsi Torres
Lynsi Torres is none other than the heiress to the In-N-Out Burger fortune. At 35 years old, Torres is worth $1.1 billion. At this time, she is a majority share holder of the company, as well as the president of the food chain.
She was given the majority share from her father who was given by his father, Harry Snyder, the founder of In-N-Out in 1948. Torres is set to be the sole owner of the company this year. Lynsi is very private and does not go out very much due to the multiple kidnapping attempts on her life.
Yang Huiyan
Yang is a graduate of Ohio State University with a degree in marketing and logistics. The 36-year-old is worth an incredible $12.6 billion after her father transferred 55% of Country Garden Holdings, a real estate company, to her in 2007.
Yang's father, Yang Guoqiang, is the founder of the company and decided to gift his daughter with the company's majority shares. Yang is the youngest female billionaire in all of Asia. Yang is also the vice chairman of the governance committee's board, assisting in raising $410 million by selling new shares.
Delphine Arnault Gancia
Delphine is part of a family that any woman would die to be a part of. Her father is the Chairman and CEO of Louis Vuitton. Delphine herself holds the position of Director and executive Vice President of the brand, a role given to her by her father, and is worth a reported $26 billion.
Delphine holds a degree from the London School of Economics and initially worked for McKinsey and Company before entering the Louis Vuitton world in 2000. Delphine is very fashionably inclined as she is also the member of the board of directors for brands like Celine, Pucci, and Moët Hennessy.
Amanda Hearst
Amanda is the great-granddaughter of William Randolph Hearst, media mogul and founder of the Hearst Corporation. Her net worth is reported at $8.7 billion due to inheritance.
Amanda is an associate market editor for Marie Claire magazine, as well as the founder of Friends of Finn, a non-for-profit organization that deals with puppy mills and the ill treatment of puppies in the mills. Amanda is also a former model with IMG model but before ending her time with them she appeared in magazines such as Cosmopolitan, Vanity Fair, and Harper's Bazaar.
Vanisha Mittal Bhatia
Vanisha is without a doubt one of the richest women on this list, estimating at a worth of $51 billion. Her father, Lakshmi N. Mittal, is the chairman and CEO of ArcelorMittal, a company that deals in steelmaking.
Her estimated worth comes from her estimated inheritance of 34% of her father's company in addition to several billion dollars in liquid funds. Vanisha is a graduate of the European Business School, in addition to the University of London. She is married to Amit Bhatia, an investment banker who now works for her father as well.
Marissa Mayer
Marissa has bounced around high tech and information technology companies to the point of a huge financial win. Mayer is estimated at $1.1 billion worth thanks to her very wise investments. Mayer, a graduate of Stanford University, worked at Google where she was the first female engineer.
She later went on to become the CEO and President of Yahoo. With Mayer's guidance, Yahoo purchased Tumblr. The fact that Mayer was one of the first employees at Google gave her a huge edge in terms of her stock options.
Caroline Hagen Kjos
Caroline is one of the harder working heiresses on this list. She has well earned her $2.5 billion worth as she is the chairman of her family's company, Canica AS, holding 97.5% of the company.
The company is the mother company for her father and grandfather's initial smaller business of discount grocery stores in Sweden. The company has purchased others and expanded to the known Canica AS that it is today.
Tatiana Casiraghi
Tatiana Casiraghi, formerly known as Tatiana Santo Domingo, was very wealthy before she married into the Monaco royal family. Tatiana is worth $2.4 billion thanks to her her grandfather, Julio Mario Santo Domingo, who owned Bavaria, a Colombian brewery prior to trading it in for 15% of SABMiller, a beverage conglomerate.
Tatiana was given 1/6 of his fortune when he passed away, making her one of the world's youngest billionaires. Tatiana married her long time boyfriend, Andrea Casiraghi, in 2013.
Petra Stunt
Petra is wealthy from two directions. She is the daughter of former Formula One Group CEO, Bernie Ecclestone, as well as married to James Stunt, a billionaire in his own right as well. The 28-year-old has been married to Stunt since 2011 and has three children with him.
Petra is a model, socialite and fashion designer. Her current net worth stands at around $7 billion thanks to her husband's success. Petra's fashion career began when she was 19 and created FORM a menswear label which was sold to Harrods and later liquidated for lack of success.
Ariana Rockefeller
With such a powerful last name, there's no doubt Ariana Rockefeller was born into the right family.
This lovely 32 year old is fifth generation of one of the most famous families in the U.S. Work ethics is pretty much in her blood, and so it's no surprise that at such a young age she already owned her own brand.
Lydia Hearst-Shaw
As you may have guessed, Lydia is the granddaughter of the late newspaper publisher William Randolph Hearst, and of course – daughter to Patty Hearst. But this young heiress has certainly made a name for herself in the modeling business and show business.
Aside from appearing on the covers of dozens of magazines, the talented model also tried her hand at acting and even appeared on the successful TV show Gossip Girl, as well as some horror films like Z Nation and Cabin Fever: Patient Zero.
Holly Branson
The last name gives it away. Holly Branson is the daughter of über successful businessman Richard Branson, known for founding the Virgin Group that holds more than 400 companies beneath its umbrella. Holly is worth approximately $3.8 billion. Holly has achieved some impressive feats herself, finishing medical school with a specialization in neurology and later working for two hospitals in their respective neurology departments.
After her time at these hospitals, Holly joined the family business, Virgin Group, where she has her hands in the Virgin Hotels business ventures, as well as Virgin Unite and Virgin Money Giving, the companies philanthropic side.
Charlotte Soderstrom
Charlotte is the daughter of Stefan Persson, the richest man in Sweden and the chairman of the international retailer H&M. Charlotte herself has a stake in the company and is, therefore, a holder of a $1.92 billion fortune.
The company itself was founded by her grandfather, Erling Persson back in 1947. Charlotte is married and has three children. Her place in H&M is in the company's stud farm and sponsorship department.
Tamara Ecclestone
Tamara is the daughter of Bernie Ecclestone, the former CEO of the Formula One Group. Tamara is currently worth $3.6 billion thanks to her father's well-oiled machine. Tamara is a model (she takes after her mother, former model Slavica Ecclestone), television personality and socialite.
Tamara is married and has a daughter. She lives in London's famous Kensington Palace Gardens with her family. The 33-year-old has been seen in Sky Sports Italia, as well as many other magazines..
Marie Besnier Beauvalot
Marie is the 35-year-old French heiress to the dairy company Lactalis. It may not sound like much but it certainly brings in the euros. Marie is worth $4 billion and together with her two brothers, owns 100% of the company. The company is located in the family's home town of Laval in western France.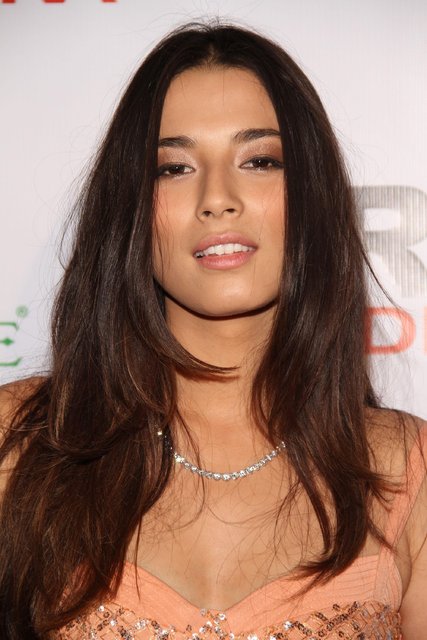 Michel Besnier, her father, founded the company, which has an annual sale of more than $18 billion worth of dairy products. The company is currently in the process of expanding its reach to Southeast Asia. Marie and her brothers inherited the company back in 2000. She is currently married and lives in Laval with her husband.
Olsen Twins
We knew these two were double trouble and filthy rich, but it blows our mind to think the the sweet Full House actresses grew up to be not only stylish, but also young billionaires.
These young fashionistas own a fashion empire that is estimated at $1 billion. Incredible.
Aerin Lauder
Any woman who uses cosmetics knows the name of Lauder. Aerin Lauder is the Estée Lauder heiress and is worth $1.85 billion as a result. Being brought up with the Lauder name made Aerin interested in all things cosmetic and fashion-oriented, making her decision to launch her own clothing, cosmetic and furniture line not in the least bit surprising.
Lauder's company is called AERIN after her own name (so no one gets confused!). Aerin currently owns 16 million shares of Estée Lauder, the reason for her billion dollar status.
Serra Sabanci
Serra is part of the Sabanci family of Turkey who owns Sabanci Holding. Sabanci Holding is Turkey's largest financial and industrial conglomerate. Serra is worth $1.1 billion as the shareholder and board member of the company.
Serra attended the University of Portsmouth, majoring in Economics and went on to graduate from Istanbul's Bilgi University with an additional degree. Serra's particular interest lies in the company's philanthropy. Serra is a member of the Sabanci Foundation's board.
Perenna Kei
Perenna is just 24 years old but is already worth $1.3 billion thanks to her father, Ji Haipeng, who is the CEO and Chairman of Logan Property Holdings.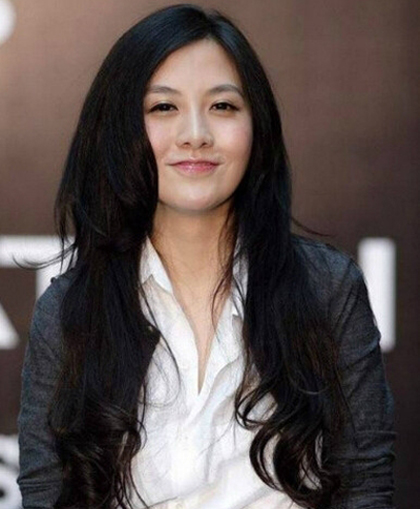 While Kei only has a bachelor's degree from the University of London with a major in finance and economics, she was given 85% of Logan Property Holdings by her father, making her net worth in the billion dollar mark. In addition to her holdings in the company, Kei has a trust fund that she has access to.
Anna Anissimova
Anna Anissimova, now known as Anna Schafer, is the daughter of Vasily Anisimov, a Russian metal magnate. Anna was sent to the United States from Russia after her older sister lost her life back in Russia.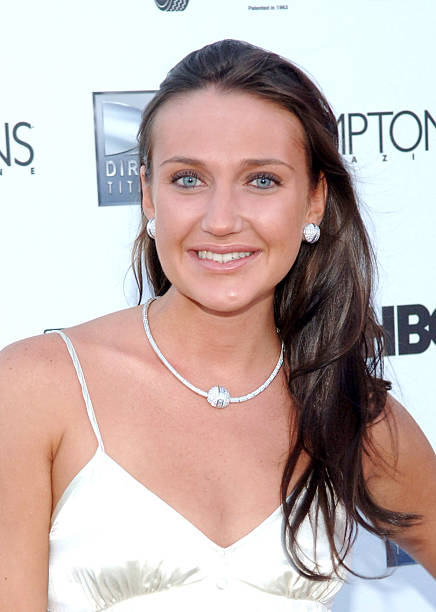 She is worth an estimated $2 billion thanks to her father's fortune. Anna has tried her hand at modeling and the real estate came and most recently has been an up and coming actress, appearing in films like The Whistleblower, The Trials of Cate McCall, and Elizabeth Blue.
Athina Onassis
With the last name of Onassis, you know her net worth is going to be through the roof. Athina, the last living descendant of Greek billionaire Aristotle Onassis (former husband of Jaqueline Kennedy). Athina has a net worth of approximately $5 billion, having started her journey with $800 million given to her on her 18th birthday.
Sadly, in recent months her net worth has been put into question due to a nasty divorce, and a well-known extravagant lifestyle. However, do take into consideration that when we say 'put into question' we mean a billion here a billion there, she's still a billionaire.
Anna Getty
Anna Getty, of the Getty Oil Company family, is worth $2.4 billion. Her great-grandfather, Paul Getty, was the man behind the oil company from its inception.
Anna is currently at the head of an eco-friendly health product company, but before that she spent her time as an actress and is now combining her product company with her time as producer of documentaries. Getty is also very much involved in several organizations that deal with health and well-being.
Lee Seo-Hyun
Lee Seo-Hyun is worth $1.57 billion and is currently holding the position of president of Cheil Industries, a textile manufacturer. She is also the daughter of the chairman of Samsung, Lee Kun-Hee. Lee Seo-Hyun took over Samsung C&T's fashion label in 2015 and has since made substantial changes in the companies structure.
She is a graduate of Parsons School of Design in New York City. Lee Sep-Hyun is one of four children but her older sister sadly passed away when she was just 26 years old. Her brother is currently facing jail time on bribery charges, leaving her to be the most business-oriented in her group of siblings.
Jennifer Gates
Her dad is one of the most famous business magnates in the world, and although the 20 year old had pretty much anything she wished for growing up, to say the least, Gates is leading a pretty normal life.
She is a student at Stanford University and in her free time she's a competitive horse rider who also owns a very neat Instagram account with almost 19 K followers.
Julia Louis-Dreyfus
Yup, the former Seinfeld star and current Veep actress made it on our list, and it's not because of her high paychecks, it's actually due to her billionaire father who had recently passed away.
Gerard Louis Dreyfus was a successful businessman and attorney who had a net worth of about $3.4 billion.
Kylie Jenner
The youngest in the Kardashian-Jenner Klan, Kylie Jenner has proven that she is much more than just reality TV. In 2019, she became the youngest self-made billionaire thanks to her Kyle Cosmetics line and lip kits. This young woman is only 21 years old and has sky-rocketed her wealth in just a number of years.
While her mom, Kris Jenner, obviously deserves some credit, Kylie allegedly did this all on her own. Needless to say, we're a bit jealous of her one-year-old daughter, Stormi who will never have to struggle a day in her life.