When money is not an issue, the dream of an extravagant wedding and in some cases the dream of marrying a prince charming, can easily become reality. These over the top and expensive weddings are out of this world and their costs make you wonder if some of these couples had known they wouldn't last forever, if they had spent so much on their love celebrations. Does love have a price tag? We'll let you decide.
Said Gutseriev & Khadija Uzhakhova – $ 1 Billion
There are not enough words to describe this lavishing $1 billion wedding. This fancy wedding of the son of the Russian Oligarch, Mikhail Safarbekovich Gutseriev, is hands down the most over the top wedding in history. The 600 guests arrived at the luxurious Safisa banquet hall in Moscow and walked into a flower disneyland where flower decorations were hanging from basically everywhere. The bride, who wore a $26,000 Elie Saab dress enjoyed a performance by no other than Jennifer Lopez, Enrique Iglesias and Sting.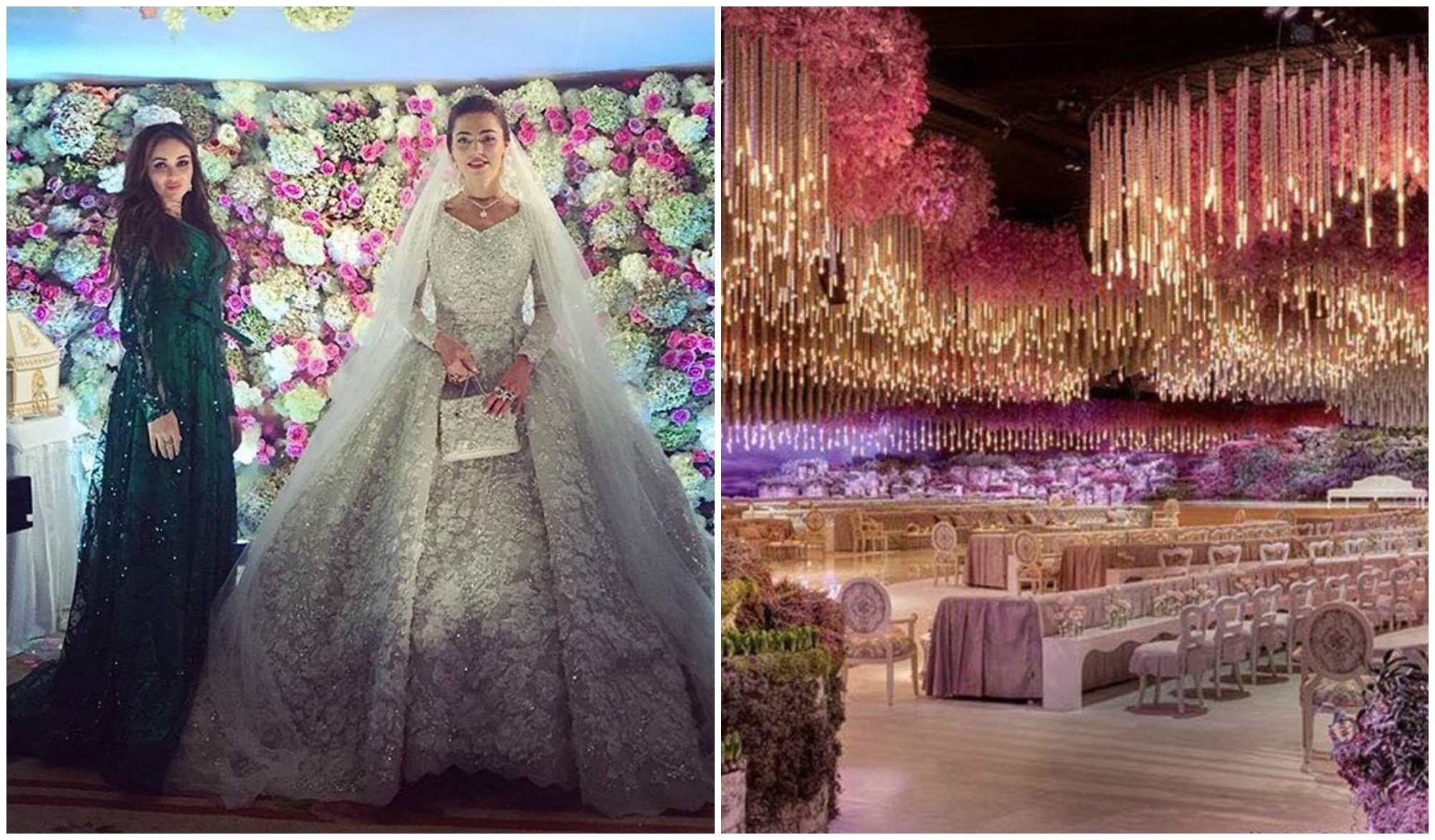 George & Amal Clooney – $4.6 Million
The all time bachelor finally found the woman of his dreams when he married Amal Alamuddin in $4.6 million destination wedding in Venice, Italy. George & Amal, who paid or their guests travel costs included days of celebrations leading up to their big day and had many of their celebrity friends as their guests such as Matt Damon and his wife Luciana Barroso, John Krasinski, Emily Blunt and more. If we break it down to numbers, only the three night stay at the Ciptiani hotel for their guests cost around $ 3 million!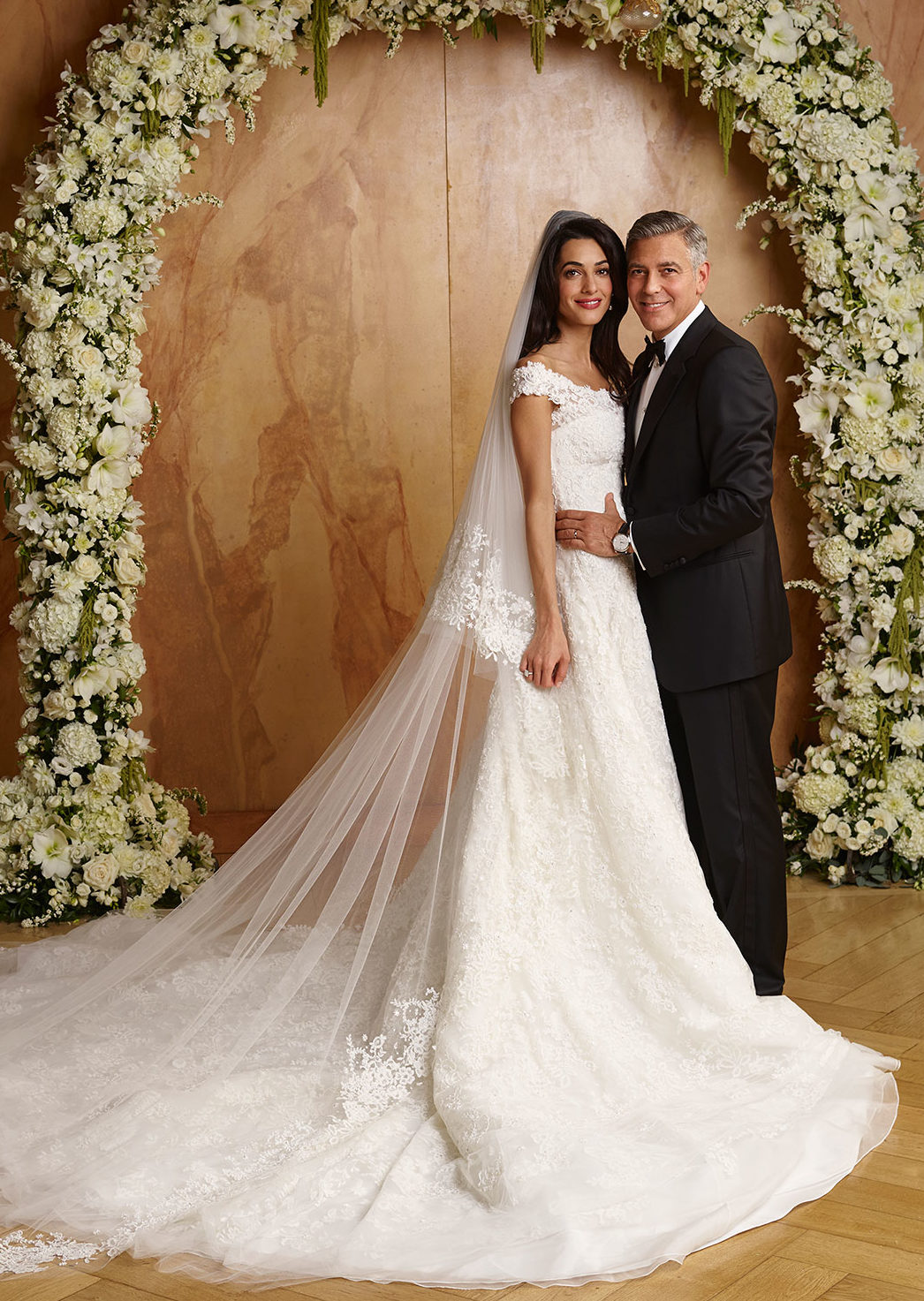 Prince Albert II & Charlene Wittstock Wedding – $65 Million
Prince Albert II, the son of the former princess of Monaco, Grace Kelly, married his wife in Monte Carlo in 2011. Their royal wedding was of the son of Grace Kelly, and his wife was a South African swimmer. This wedding ceremony held in Monte Carlo and the royal couple celebrated in a two day ceremony. The first was a civil one and the next day they wed in a religious one.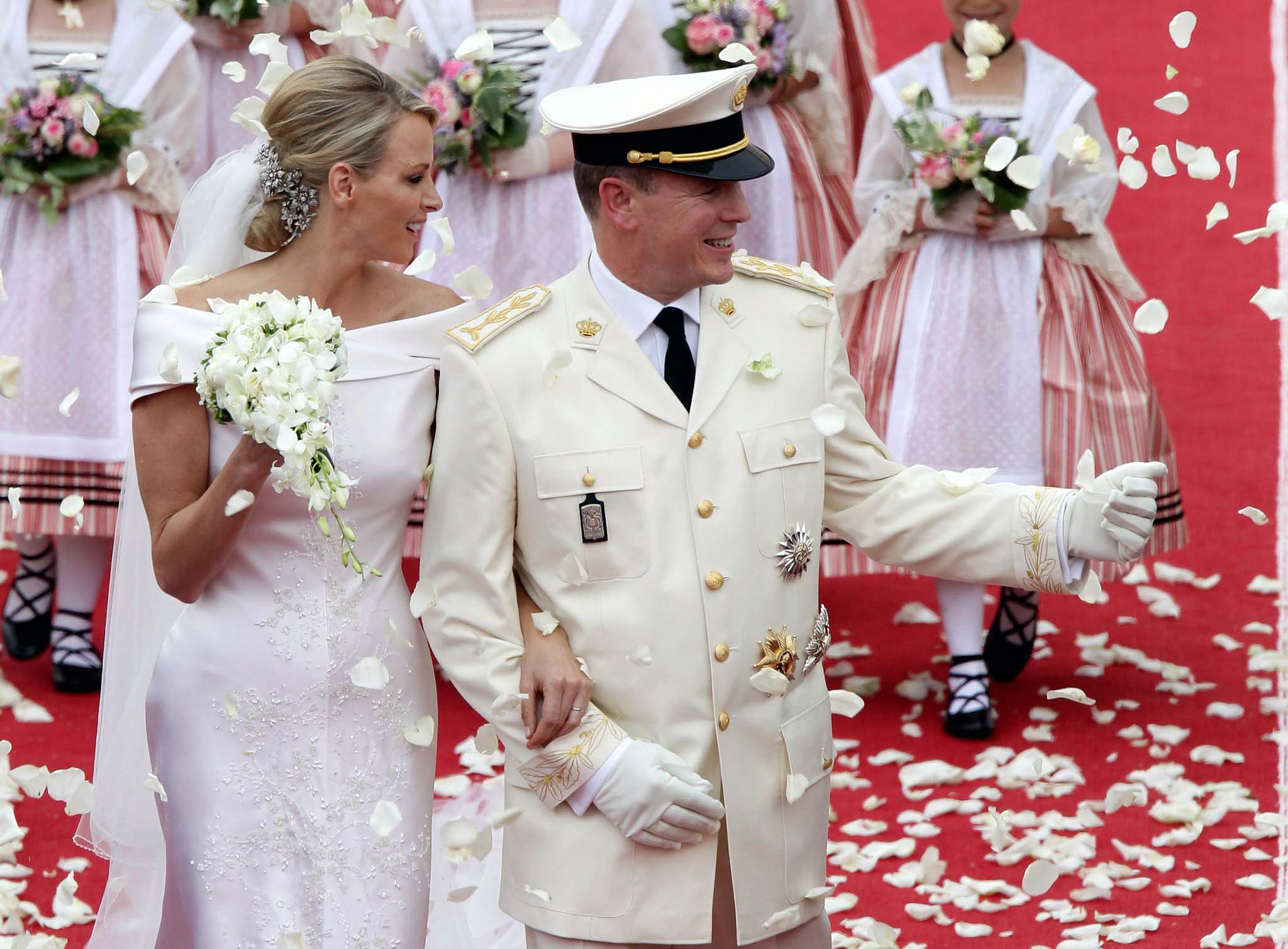 Salma Hayek & François-Henri Pinault – $3.5 Million
The beautiful actress married her French billionaire husband, in Venice and their wedding was nothing short of amazing. The bride wore a Balenciaga gown and the couple enjoyed their a listers friends from around the world as well as a once in a life time performance by Bono. The Venetian festival started with lavishing rehearsal dinner and continued the next day in a romantic ceremony at the La Fenice opera house where they exchanged vows.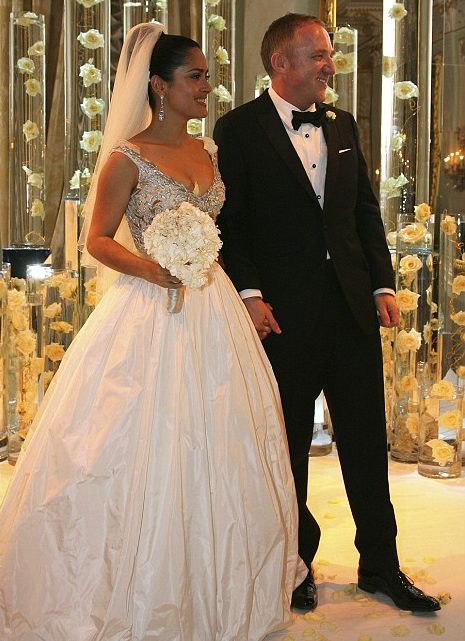 Kim Kardashian & Kris Humphries – $10 Million
We can't have a list of over the top weddings without including the most famous reality star and her ex husband, Kris Humphries wedding. It was a true Kardashian spectacle with everything you would expect from the famous family who is used to throwing lavishing parties. Kim wore 3 Vera Wang dresses and was escorted by her sisters and step dad, Bruce Jenner turned Kaitlyn Jenner. If you were worried about those wedding expenses, don't worry because they couple received over $1 million just for their televised ceremony. If they only knew they would break the vows only 72 days after.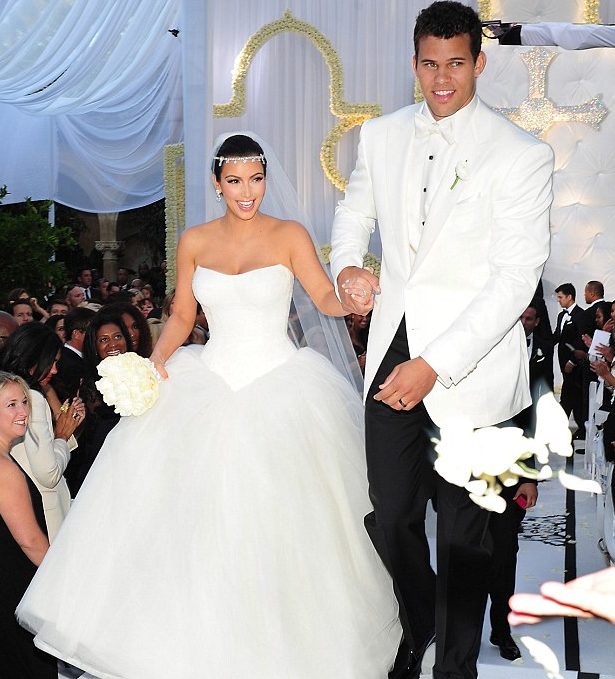 Justin Timberlake & Jessica Biel – $6.5 Million
We guess there is in the air in Italy that so many celebrity couples decide to tie the know in the romantic country. The famous singer and his gorgeous actress wife held their wedding at the Borgo Egnazia resort in Fasano. Among the lucky guests who were invited there were Jimmy Fallon, Andy Samberg and Beverley Mitchell. They enjoyed guest bags that were waiting in their room which contained some local goodies. Oh and the bride wore pink.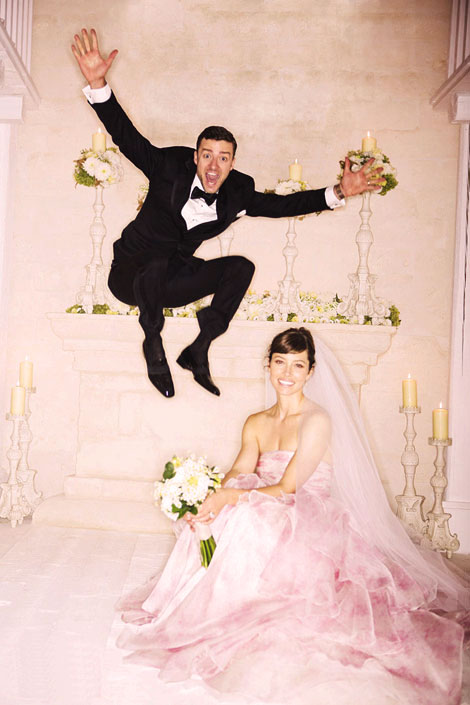 Prince William & Kate Middleton – $34 Million
The very publicized and probably the most famous royal wedding in history belongs to Prince William and Kate Middleton. The $34 million ceremony was held at Westminster Abbey, and the televised ceremony of the Duke and Duchess of Cambridge was what you would call a royal celebration. With a wedding gown that cost around $400, 000 and a $80,000 wedding cake, there's no wonder the bill rounded up to a whopping $34 million.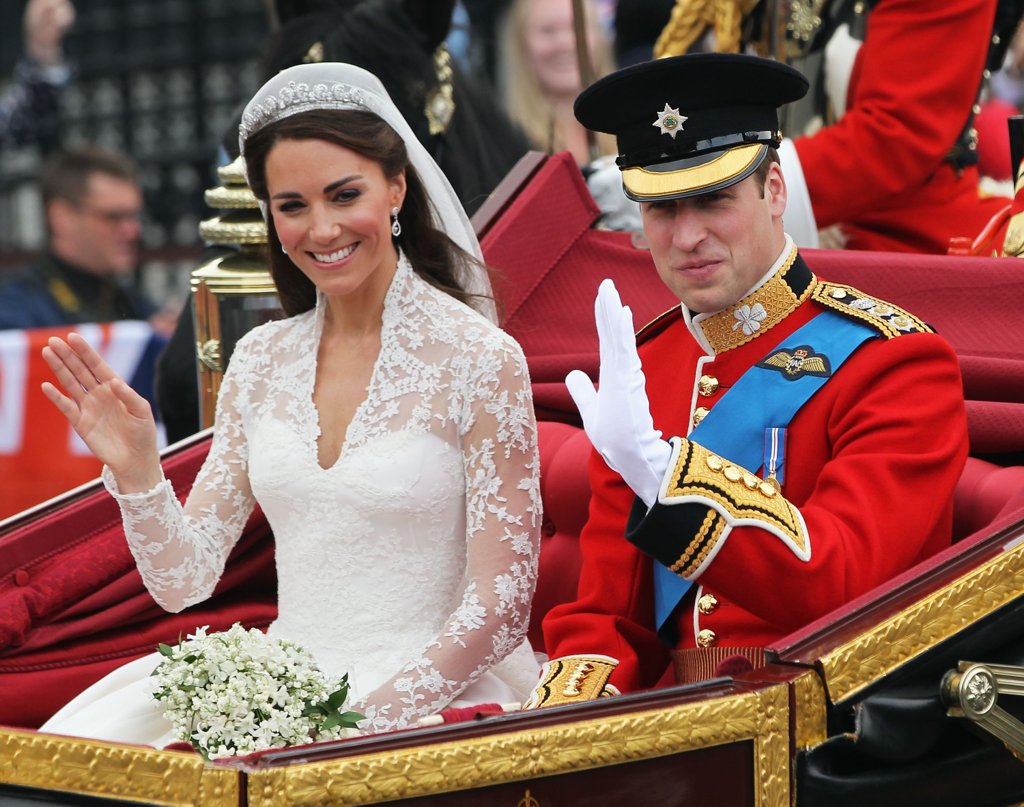 Vanisha Mittal and Amit Bhatia – $60 Million
When you are the daughter of India's richest man, Lakshmi Mittal. you could only expect that your father will throw you the most extravagant Indian style wedding. The wedding of Vanisha Mittal and banker, Amit Bhatia was held in in Versailles and included private chefs who flew especially for the event, a five star stay in Paris and a performance by Kylie Minogue.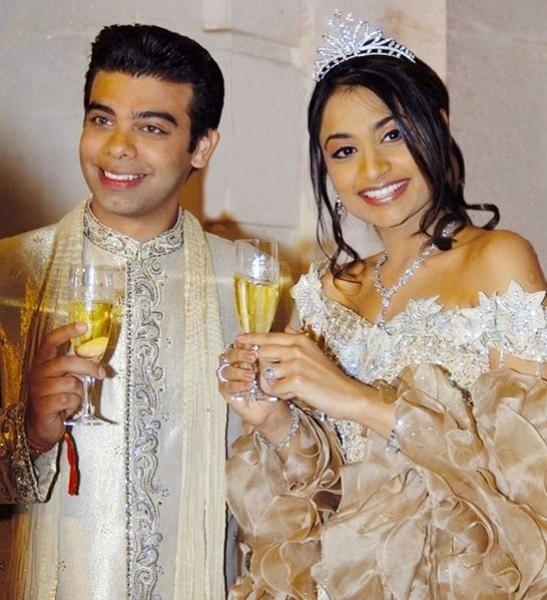 Chelsea Clinton and Marc Mezvinsky – $5 Million
The former first daughter who was almost part of the first family once again when her mother ran for Presidency, married Marc Mezvinsky in a wedding that cost $5 million. The wedding included 400 guests and was held at the Astor Courts estate in Rhinebeck, N.Y. The costs included a $11,000 cake, a Vera Wang dress and $600,000 air-conditioned tents. The bride was walked down the aisle by her famous parents, Bill and Hilary Clinton.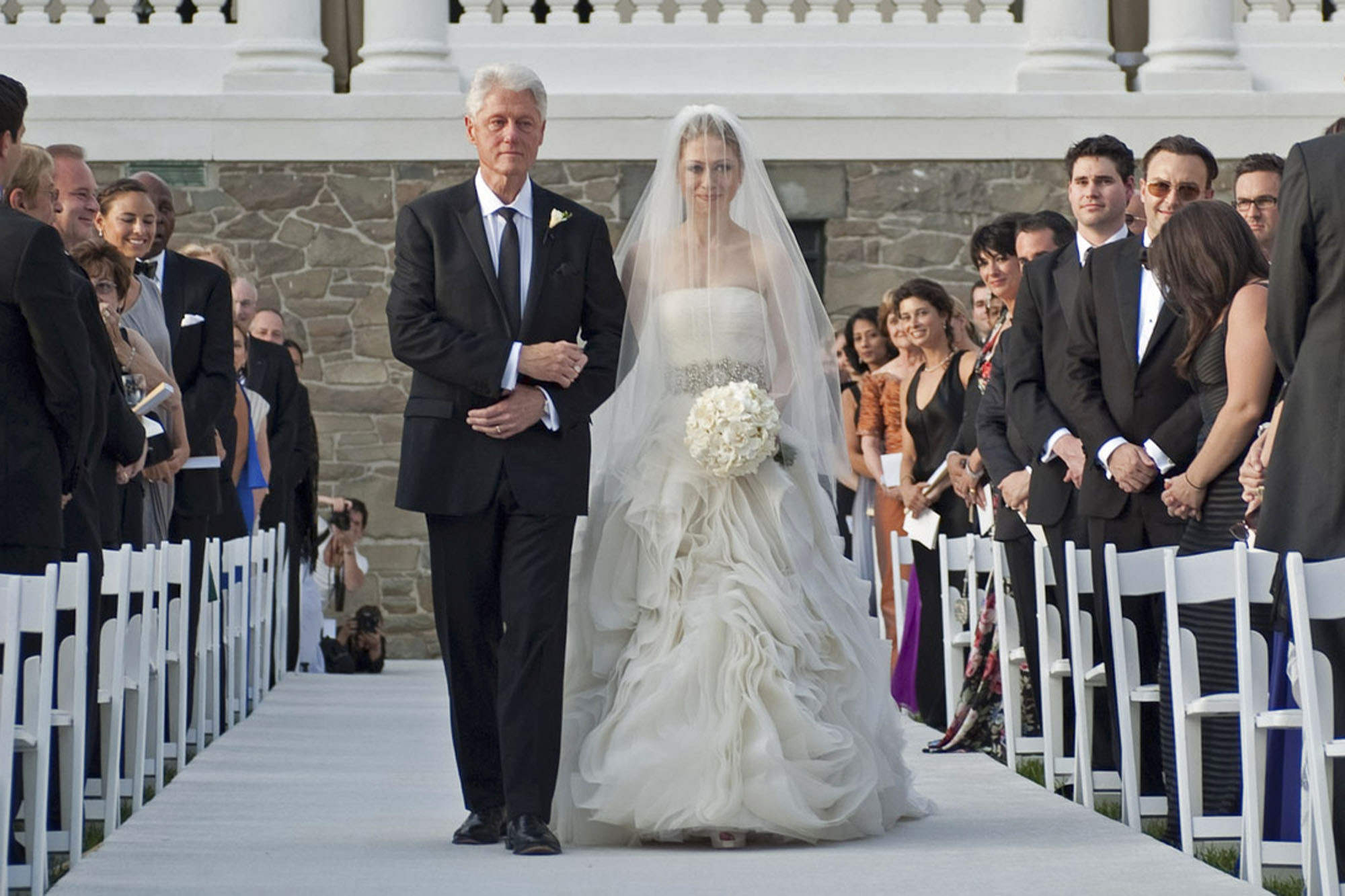 Prince Felipe and Letizia Ortiz – $29 Million
The $29 million wedding of Prince Felipe and Letizia Ortiz was held at Madrid's Almudena cathedra on May 22, 2004 just six months after their engagement was publicly announced and included 1,500 guests. The ceremony was televised and was watched by over 20 million people in Spain. The bride wore a Manuel Pertegaz dress with a 15 foot train and a diamond tiara that was once worn by her mother in law, Queen Sofia.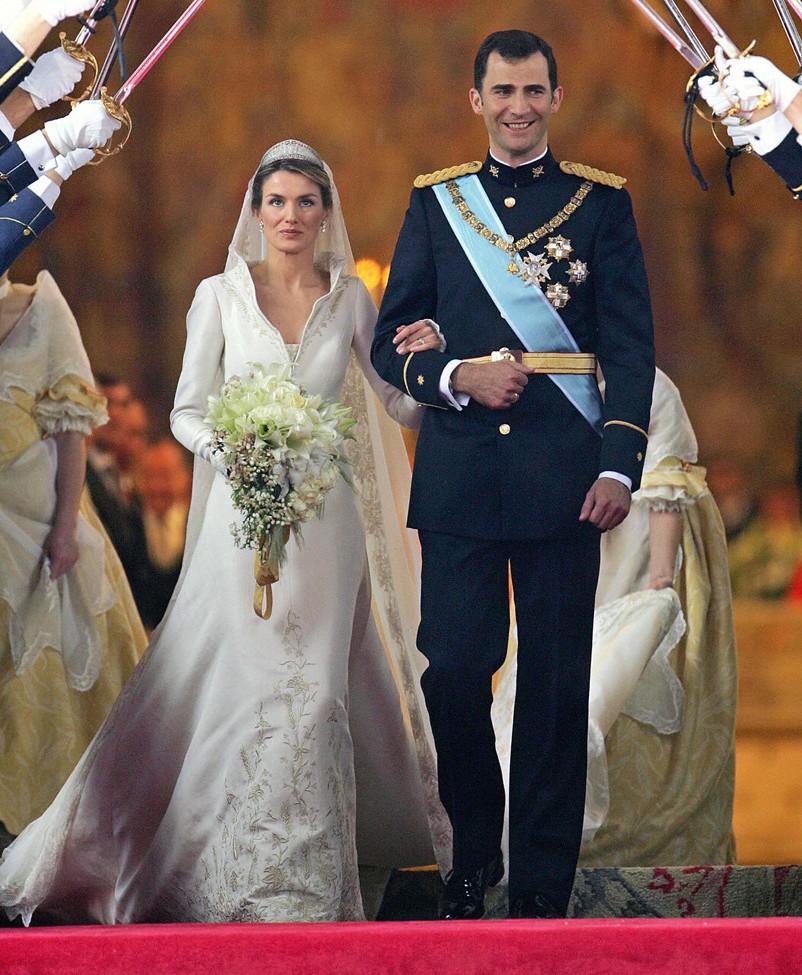 Tiger Woods & Elin Nordegren – $1.5 Million
Before their very ugly divorce after six years of marriage, the Golf professional player, Tiger Woods tied the knot with his model bride, Elin Nordegren in a Barbados back in 2004. The couple rented the entire Sandy Lane Resort as well as the one helicopter charter that is found on the island, to make sure their ceremony was as private as can be. The guests enjoyed a a performance by Hootie and the Blowfish.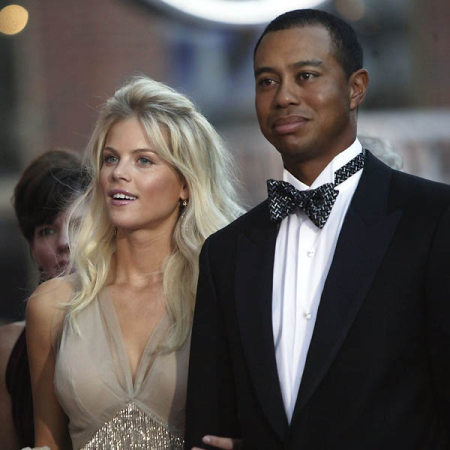 Prince Charles and Lady Diana – $48 Million
It's hard to believe that there was a royal wedding more expensive than the one of William and Kate, but the wedding of Prince Charles to Lady Diana Spencer in 1981 cost $ 48 million and was covered around the world with millions watching the royal couple say their I Do's. The affair included 3500 people as audience and 27 wedding cakes. After their marriage was falling apart for years, the two divorced in 1996 and sadly, Diana was tragically killed in a car accident only one year later.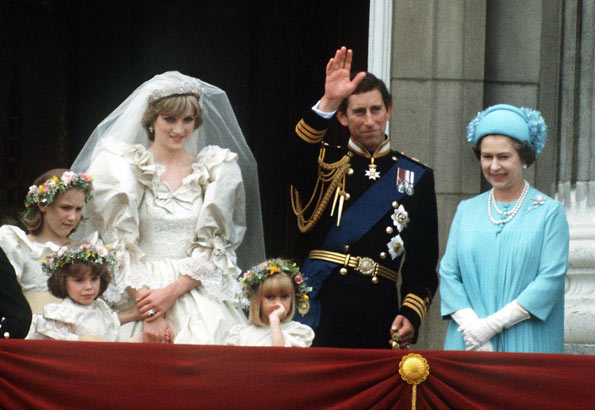 Sheikh Mohammad Bin Rashid & Sheikha Hind Bint Maktoum – $100 Million
This next celebration was probably the most expensive one when it comes to royal unions as the wedding of Sheikh Mohammad Bin Rashid & Sheikha Hind Bint Maktoum which was n 1979 cost no less than a $100 million. The extravagant wedding was in Dubai and was a seven day festival where guests were flown from the around in 34 private jets. A stadium was even built especially for the national event which could hold up to 20,000 people.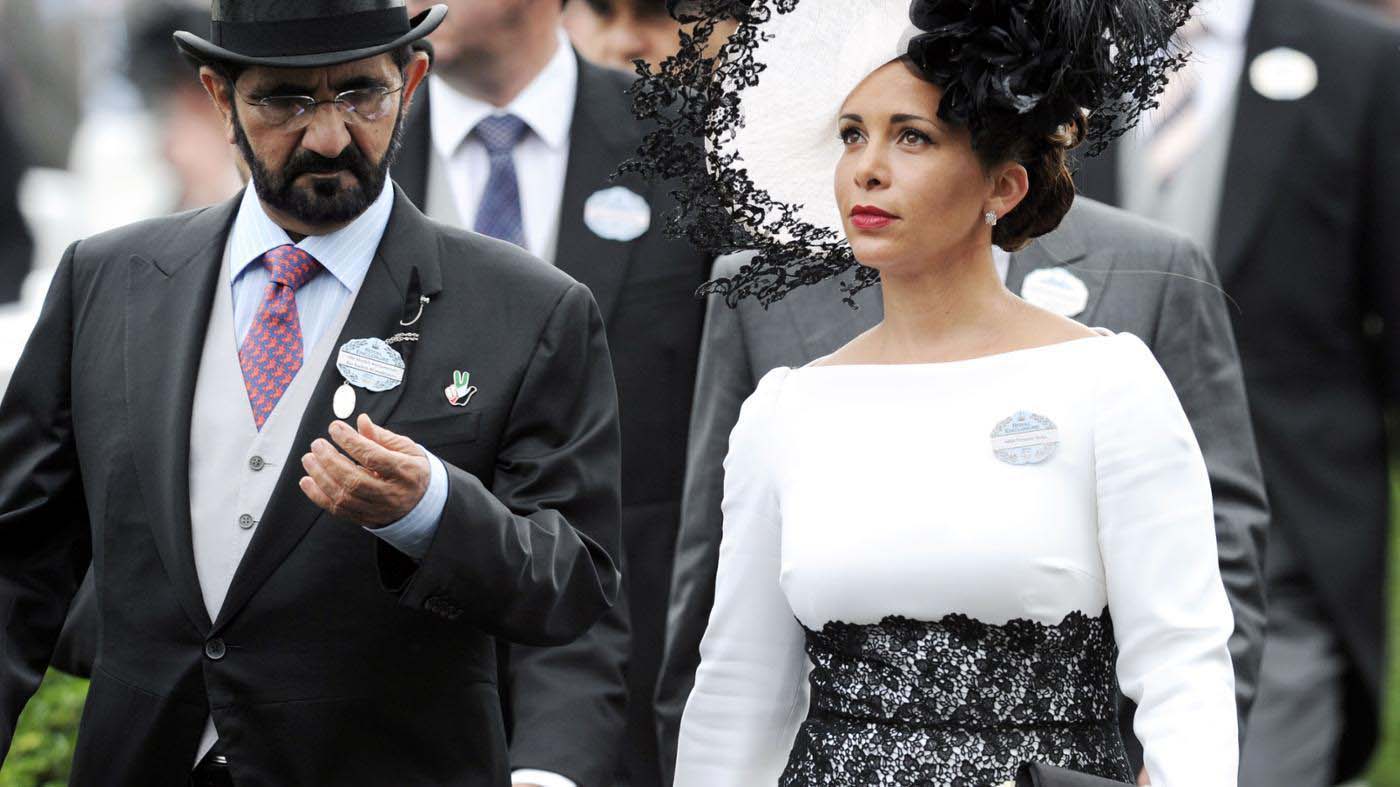 Kim Kardashian & Kanye West – $12 Million
We didn't think Kim could top herself when it comes to her own weddings, but the famous Kardashian married her long time friend, singer and producer, Kanye west in a $12 million wedding festival that took place in Paris and in Florence. That didn't include Kanye's lavishing proposal which cost alone $3.3 million. This time around Kim wore a Givenchy Haute Couture gown which cost around $500,000. Aside from the expensive hotel bills, the ai transport between Florence and Paris cost almost $80,000. After this amazing celebration we sure hope those divorce rumors are false.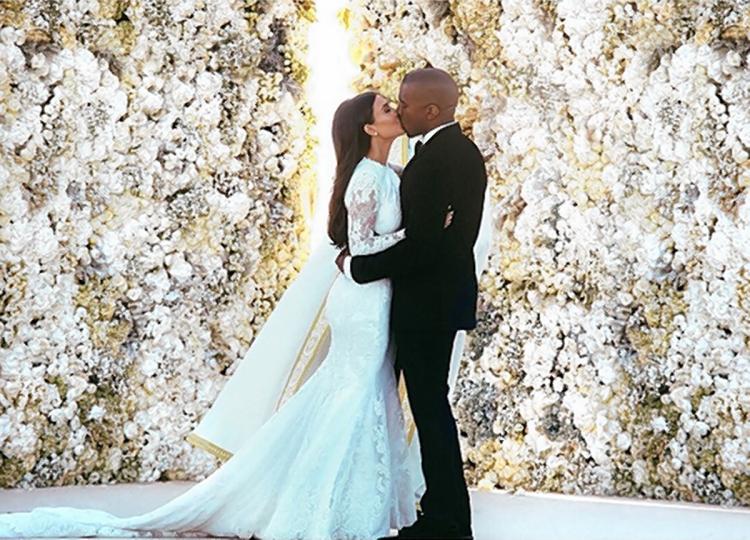 Elton John & David Furnish – $1.5 Million
Once the legalization of civil unions in the UK was settles,the legendary singer tied the knot with his long time boyfriend, David Furnish. The ceremony which took place in 2005 at Windsor's Guildhall included 600 guests who enjoyed pink champagne that costs $300 a bottle. Sir Elton John singing the romantic Your Song to his partner was without a doubt the highlight of the evening. Then two have two adorable sons.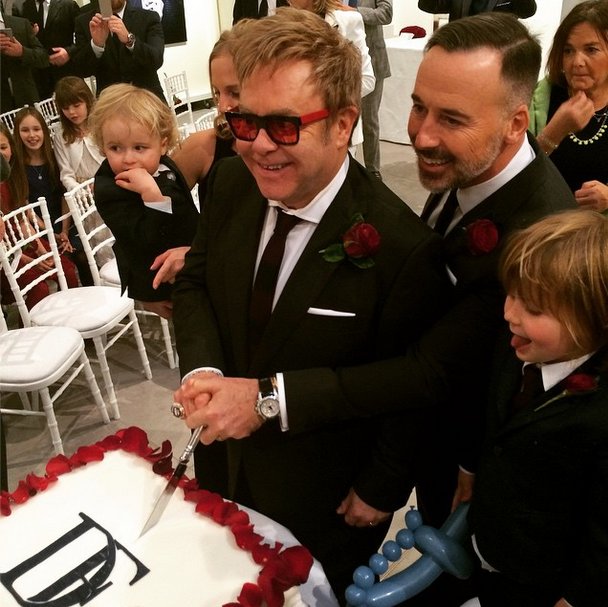 Angelababy & Huang Xiaoming – $31 million
The beautiful Chinese star, who is also nicknamed Angelababy, married actor, Huang Xiaoming on a $31 million ceremony in Shanghai. The extravagant live-streamed venue had screens that showed pictured of the happy couple and also a ten foot wedding cake that was shaped as a carousel. The gorgeous bride wore a beautiful Elie Saab dress. The guests, who were some of Asia's biggest celebrities, were each given a mobile phone in their goodie bags.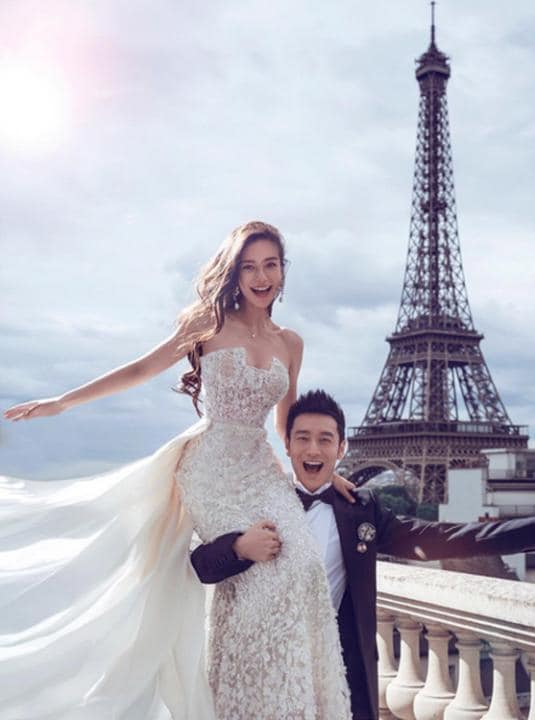 Prince Al Muhtadee Billah of Brunei and Sarah Salleh Wedding – $6 Million
The royal wedding of Prince Al Muhtadee Billah of Brunei and Sarah Salleh was held in 2004 when the bride was only 17 years old while her royal groom was 30. The 2000 guests enjoyed a firework show after they the ceremony in 100 limousines arranged just for family members and the guests who came from all over the world. Some of the royal guests included The Crown Prince Naruhito of Japan and Prince Richard Duke of Gloucester.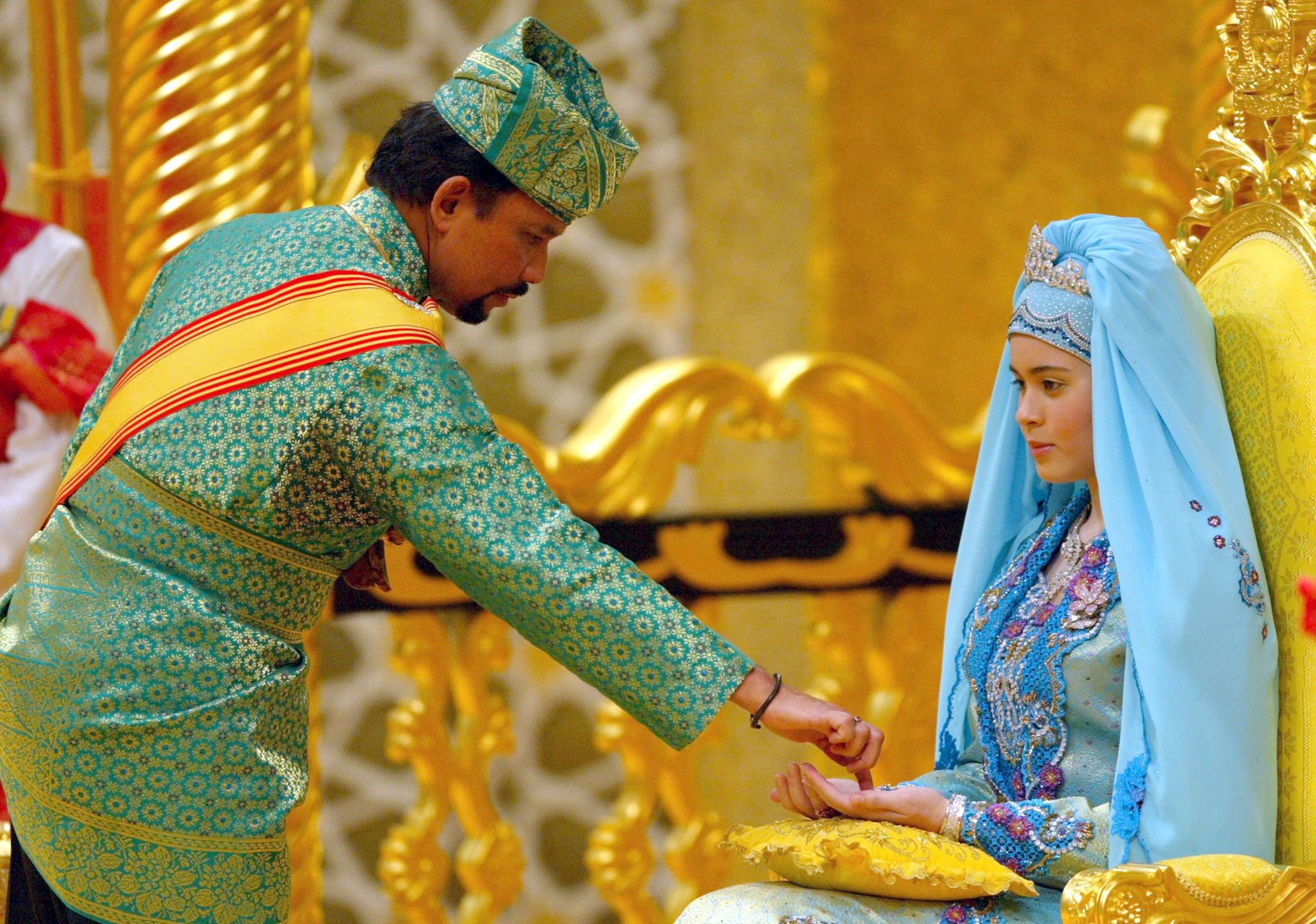 Tori Spelling & Charlie Shanian – $1 Million
Before she married her current husband and father of four childre, Dean mMdermott, the Beverly Hills 90210 actress married Chalie Shanian in a wedding that was inspired by the roaring 20's and the Great Gatsby concept. The daughter of famous producer, Aaron Spelling, married at the huge mansion of her dad. She wore a $50,000 Badgley Mischka Gown and the couple spent over $100,000 on their wedding rings and flowers.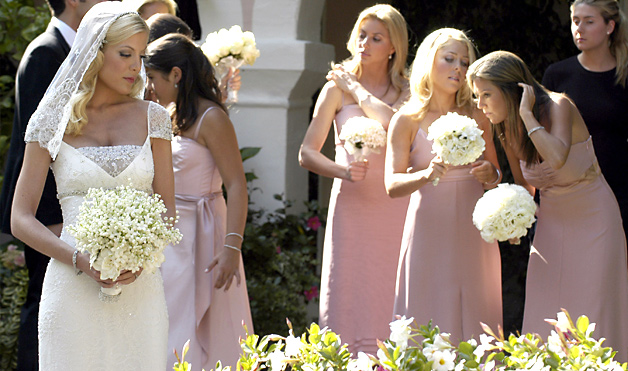 Tom Cruise & Katie Holmes – $3 Million
The Dawson's Creek actress and the Mission Impossible Star tied the knot in 2006 in Odescalchi Castle in Italy. The pair both wore Girogio Armani, as well as their daughter Suri,. The two were dating for a while before they got hitched and it was one of the most anticipated weddings in Hollywood history. Their celebration included a star-studded guest list such as Will Smith, Jada Pinkett Smith, John Travolta, the Beckham couple, Jenny McCarthy, Jim Carrey and more. The two split in 2012.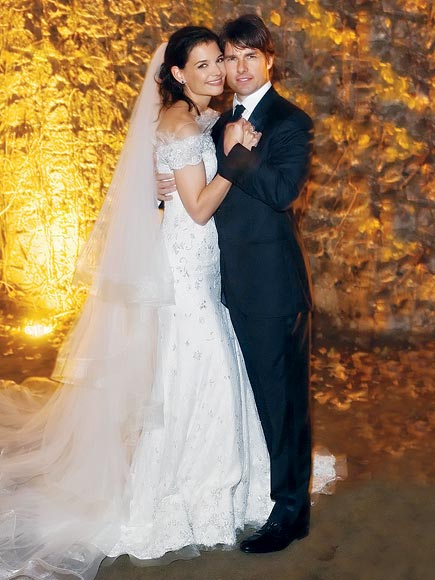 Elizabeth Hurley and Arun Nayar – $2.5 Million
The Austin Power star and former model married Indian businessman, Arun Nayar in March 2007 in a celebration that was a right day festival and took place in two different countries, Engkand and India. It was held in the medieval Sudeley Castle in Gloucestershire. In terms of the costs, their wedding bands cost $200,000, the hotels where they were accomated in were $100,000 and the transportation in private jets cost $300,000. That's how you get to $2.5 million easily.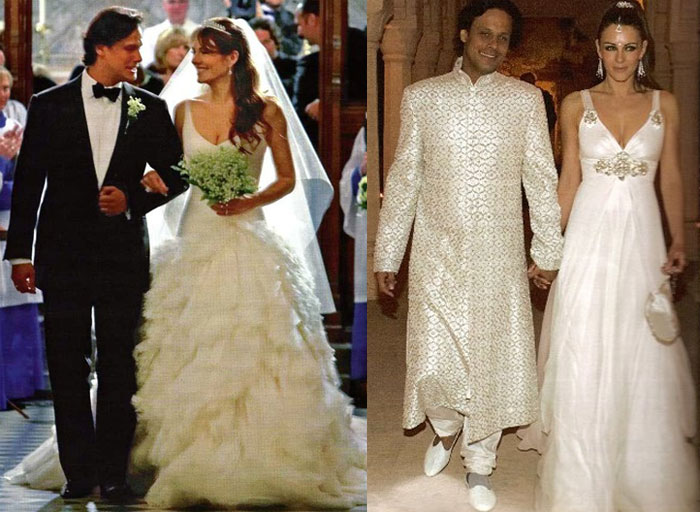 Paul McCartney and Heather Mills – $3 Million
The former Beatle married Heather Mills in a wedding that reportedly cost $3 Million. The ceremony took place at St. Salvador Church in Irelnad. The rundown of costs includes a $145,000 bill for flowers alone and a castle rental that was $40,000. The famous groom invited his band memebs, George, and Ringo and they all played a song named Heather. The theme of the wedding was Indian inspired with Vegeterian food and authentic Indian dances. Their high expenses didn't stop there, and the couple spent $20 million in their honeymoon vacation.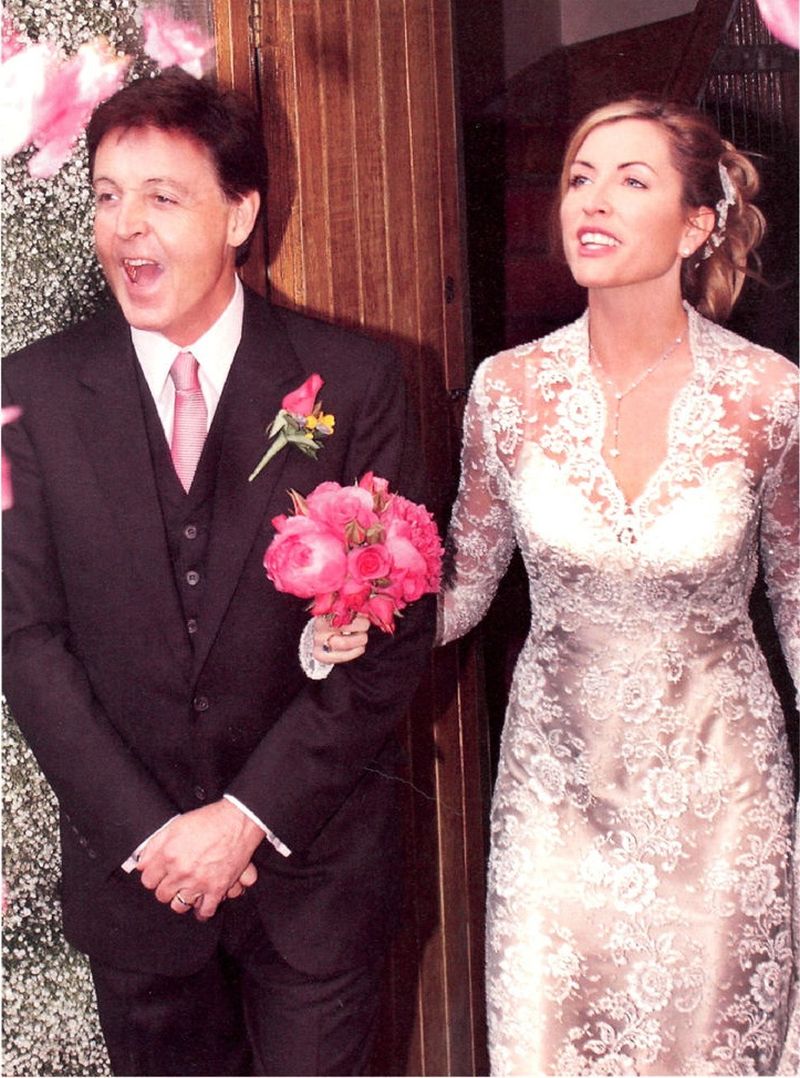 Catherine Zeta-Jones & Michael Douglas – $1.5 Million
When you have so much money you can go all out with your creative ideas. The wedding of the Hollywood couple featured invites that were written in holograms and were sent to fellow star friends like Sean Connery, Michael Caine and Jack NicholsonTheir celebration, which cost an estimated $ 1.5 million, was one big fairy tale. The gorgeous acttess wore a Christian Lacroix gown which cost $140,000 and a diamond tiara that was even more expensive than the dress.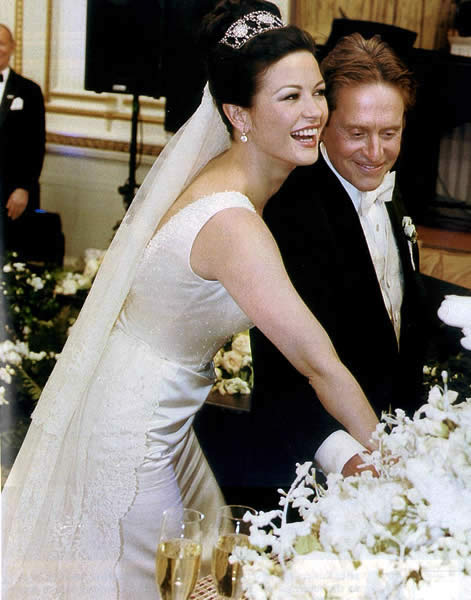 Liza Minnelli and David Gest – $3.5 Million
Perhaps considered the biggest celebrity wedding in history, the wedding of Liza Minelli and David Gest was a star studded celebration with guests such as Michael Jackson and Elizabeth Taylor as the made of honor. The flowers alone cost $700,000 and the cake was $40,000. The couple seperated a year and a half later.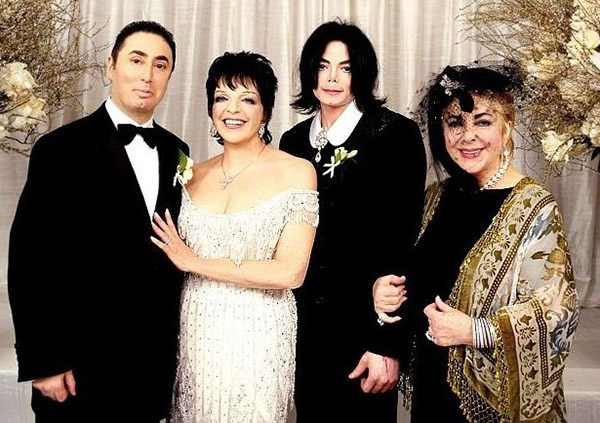 Christina Aguilera and Jordan Bratman – $2 Million
The former The Voice judge and one of the most famous singers in Hollywood with a big voice married her music producer boyfriend in a traditional Jewish wedding in 2005 at a private vineyard that the family rented. The couple partied all night to the and Christina looked amazing in her $80,000 Christian Lacroix gown. The tents where the ceremony was taking place in were decorated with white roses and crystals.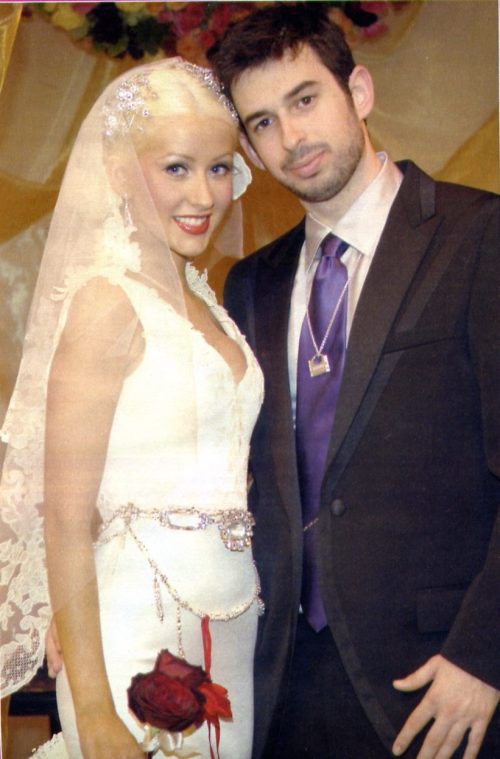 Madonna & Guy Ritichie – $1.5 Million
The Material Girl singer was defiantly very materialistic when it came to her celebration of love with British filmmaker, Guy Ritchie. The ceremony took place at Scotland's Skibo Castle where the couple rented all of the rooms for their high profil guest list which included Gwyneth Paltrow, Sting and Trudie Styler. Madonna wore a strapless Stella McCartney gown and a diamond tiara that was worn once by the royal Princess of Monaco, Grace Kelly. The couple split in 2008.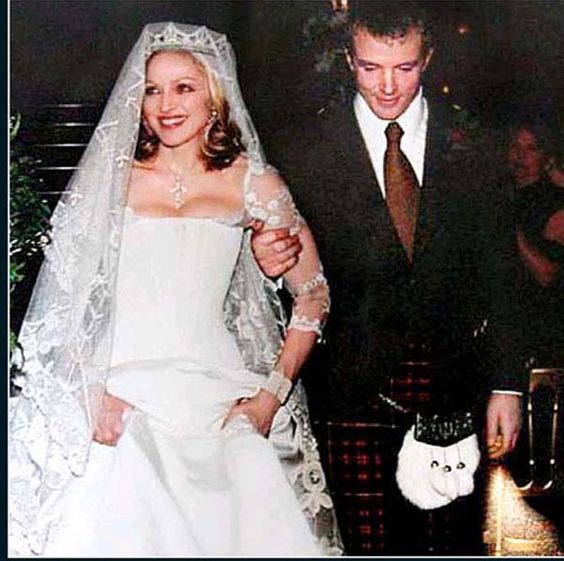 Michael Jordan & Yvette Prieto – $10 Million
When you are the world's most famous basketball player, money is not an issue when you deicide to tie the know for the second time. The $10 million wedding of the NBA legend and his model wife Yvette Prieto was an extravagant star studded event with a list guests like Tiger Woods, Spike Lee, Patrick Ewing and more. Among the artists that performed for the newlyweds was Usher.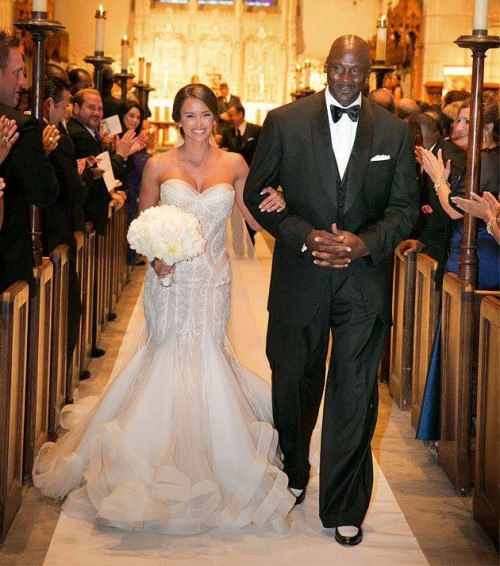 Trista Rehn & Ryan Sutter – $4 Million
The couple who met on the reality dating show The Bachelor, were the first couple of all the couples that were formed on the show to get married . Their wedding marked the season finale and was broadcasted live for 17 million viewers. Although the network paid for most of the wedding expenses, it's still quite an impressive number. That's what we call a love spectacle. By the way, they are still growing strong after 12 years of marriage and even renewed their vows recently.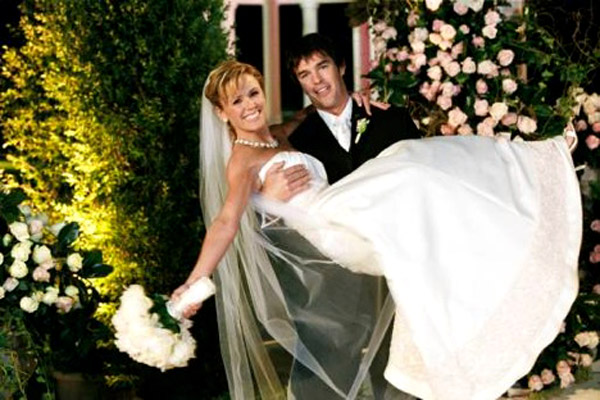 Wayne Rooney and Coleen McLoughlin – $8 Million
The bill for the wedding of the English professional footballer and his wife was $8 million, and that's not a big surprise as he is one of the highest paid footballers of all time. The two have been dating since they were teenagers and so you can only imagine the anticipation for their magical celebrations that spanned over four days. The couple did know how to divide their wedding costs wisely as on one hand they flew their guests on private jets and on the other hand they served them with pizzas at the reception!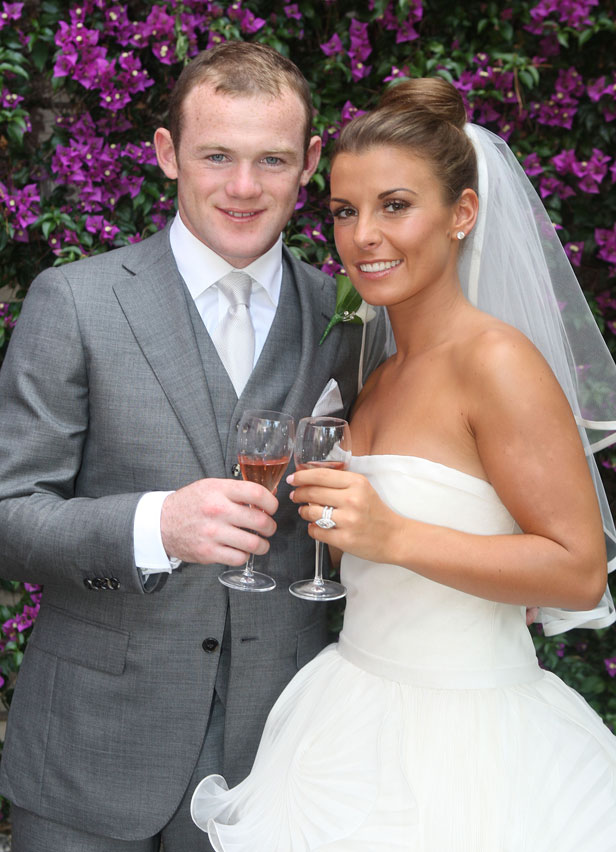 Pierce Brosnan & Keely Shaye Smith – $1.5 Million
The James Bond actor and his journalist girlfriend, Keely Shaye Smith held their beautiful ceremony at the Irish castle of Ballintubber Abbey in the picturesque country. The inspiration for many details at their wedding was driven from other famous weddings. For example, the $60,000 Richard Taylor gown that the bride wore was modeled after the gorgeous and famous Grace Kelly dress. Smith accessorized herself with a par of $20,000 earrings. The six story wedding cake was a replica of the cake that was served at JFK and Jackie's wedding.