A wedding typically becomes a family affair, and often relatives will fly in from all over the country, or the world, to see their loved ones marry. Most people can look forward to their big day, knowing that at worst, the only things likely to spoil it are some family arguments, or maybe some spilled drinks.
Jessica Padgett was looking forward to marrying the man of her dreams, firefighter Kendall Murphy. It was cruel that she should lose her future husband at all, let alone before they had managed to celebrate the love they had for one another on their big day. The passing of her lover left her devastated just 10 months before the pair tied the knot.
The date had been marked in the calendar, and it was rapidly approaching, but Jessica didn't have her groom to share the day with. Still grieving, she tried to get rid of some of the pain any way she could, and as her wedding date drew closer, she came up with a plan. Who do most people hire for their wedding day? A photographer. That was exactly who Jessica was going to hire on the date her wedding was due to take place.
[post_page_title]Jessica Padgett[/post_page_title]
Jessica Padgett had found the person she knew she wanted to spend the rest of her life with while in college. That was where she met Kendall Murphy, the guy who she would describe as the man of her dreams.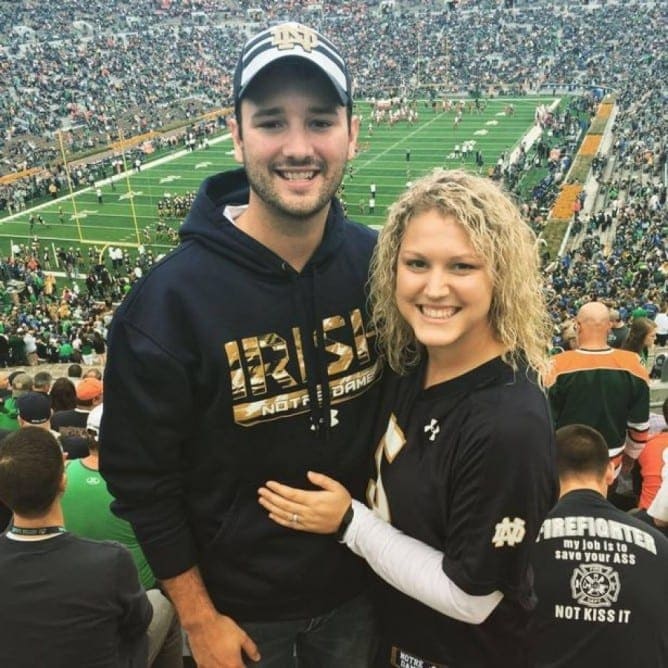 Padgett and Murphy lived and worked in Indiana – Jessica was employed in a nursing home, while Kendall was a firefighter. They loved watching American football, and both followed the fortunes of their local college team, the University of Notre Dame.