We all have favorite photographs from our childhood, pictures that everyone in the family recognizes and loves to show to friends. These people used those photos and took them a step further, recreating their classic old family pictures many years later. The result is a pair of hilarious matching photos that show just how much people change (or don't change) as the years go by. Here are some of the best recreations of childhood photos out there – they're sure to make you smile.
[post_page_title]Father and baby[/post_page_title]
We have to commend this father and son pair on their acting abilities. The first picture was most likely natural – they simply made those faces while someone took a photo of them.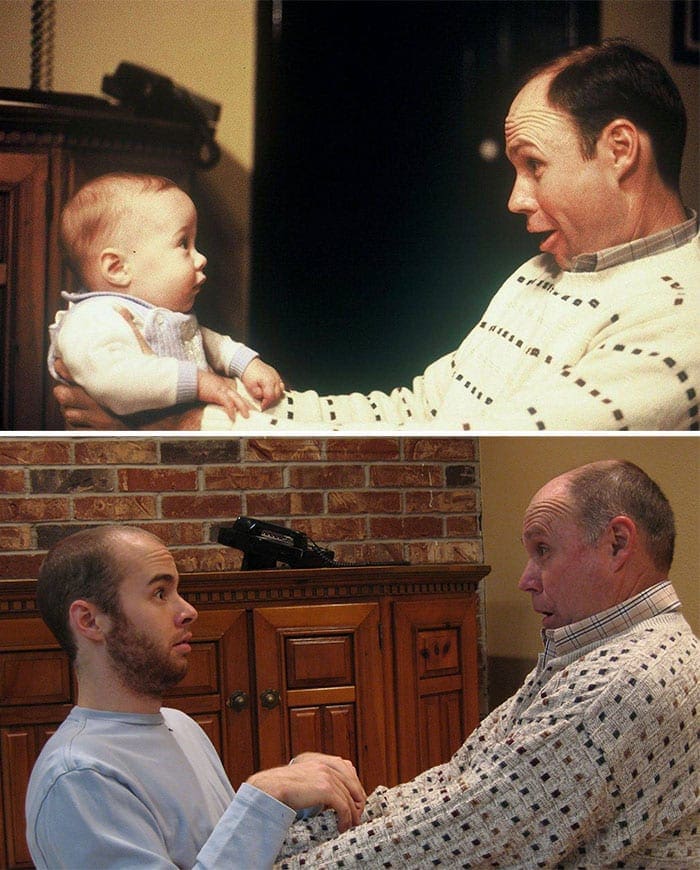 The second picture, however, which was taken 28 years after the first, required some posing. While the father recreated his loving dad face flawlessly, we are particularly impressed with how well the son imitated his baby look. Their clothes are slightly different, but the poses and faces make up for it.
[post_page_title]All in the family[/post_page_title]
It takes some serious coordination to get a whole family to recreate a very silly photograph together after 25 years. A father trying to read the newspaper while surrounded by his loving family is the perfect scene to recreate.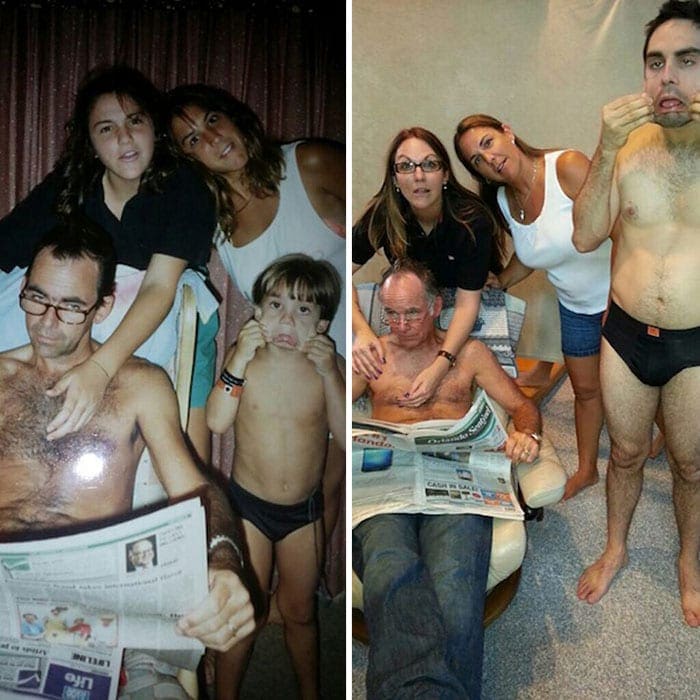 This family did it extremely well, and the result is hilarious. Our favorite part is the adult son's imitation of the silly face he made as a child. Every member of the family is really giving this their best effort, and the result made it all worth it.