Sometimes, it can seem as though these celebrities are almost untouchable. That is until they are asked the wrong questions on camera. Interviews are supposed to be the chance we need to get to know the person behind the star. So what if that person isn't who we thought they were after all? The rudest and most obnoxious things celebs ever said to interviewers goes to prove that even the best of us can have a bad day every now and then.
Drew Barrymore
Many of us love handing out birthday presents. However, it was an appearance on the talk show The Late Show with David Letterman in 1995 that saw this actress take her gift one step too far.
Drew seemed distracted throughout the interview before she suddenly jumped on the host's desk. After a seductive dance, Drew pulls aside her top to reveal nothing underneath before returning to her seat. Apparently, it was supposed to be a birthday gift, but everyone was left speechless.
Meg Ryan
Michael Parkinson is a man that ha interviewed thousands of celebrities over the years. Unfortunately, no amount of practice could have prepared him for Meg Ryan.
The actress was invited onto the talk show, Parkinson, in 2003 but it soon turned into a bumpy ride. The actress gave defensive answers to every question and told Michael to "wrap it up" after several minutes of awkwardness. To top it off, it's even reported that Meg had all her entourage face away from her in the dressing room.
David Blaine
At one stage, it seemed as though magician and illusionist David Blaine was just about everywhere we turned. Perhaps that's why he was invited on as a guest to the daytime show GMTV?
However, David wasn't about to make things easy for host, Eamonn Holmes. The magician refused to speak or would offer one or two-word answers before he showed Eamonn an eye on the palm of his hand. All a bit bizarre for this host who wrapped the interview up with a handshake.
Gene Simmons and Shannon Tweed
Musician Gene Simmons has always been reported to have enjoyed a number of lovers over the years. However, his wife, Shannon Tweed, was less than impressed with an interview.
The couple were guests on the talk show The Joy Behar Show back in 2011 when Joy asked: "How's your back, Gene?" Although the musician replied with a joke, Shannon was seen to hit her husband's arm before storming off the show. It seems like that might have been a sensitive subject after all.
Jesse Eisenberg
Actor Jesse Eisenberg was giving an interview back in 2013 with Romina Puga when he noticed something strange. Jesse was there to talk about the action thriller movie Now You See Me, but it was spotting writing on the interviewer's hand that left him fuming.
The actor was furious she hadn't memorized the questions, before comparing Romina to the comedian Carrot Top, and even suggesting she was going to return home and cry about the failed interview. Not the best look for the actor.
Robert Downey Jr.
Sometimes, actions can speak louder than words. Robert Downey Jr. was giving an interview with Krishnan Guru-Murthy about his latest superhero movie Iron Man. That was until Krishnan wanted to delve into the actor's past.
Robert began to ask what the interview was really about before stating "you have as much time as anyone else will" when the interviewer asked if he would talk about himself. The whole thing ended with Robert storming out never to return. Ouch.
Paula Abdul
Paula Abdul rose to fame as a choreographer before moving on to become a judge on many reality shows, including American Idol, The X Factor, and Live to Dance. All her time at the top means Paula has mingled with plenty of stars over the years.
Unfortunately, it seems as though she might need to brush up on her interview etiquette next time. The star was invited onto a morning Seattle news show, and it didn't take long for everyone to realize she was intoxicated before the interview even began.
Hugh Grant
The late-night talk show The Daily Show has seen many celebrities come and go over the years. However, Hugh Grant won't be making a return any time soon. The actor appeared back in 2009, but host Jon Stewart was in for a surprise.
The actor complained about a clip they had chosen from his movie, the romantic-drama Did You Hear About the Morgans? This was enough for the host who replied Hugh should make a better movie. Thankfully, Hugh has since apologized for his actions.
Joan Rivers
The late comedian was known for her controversial opinions, but it was a 2014 interview with CNN about her new book that gave many the chance to see Joan Rivers in a new light.
The reporter wanted to quiz the star about how people weren't always happy with her opinions on their fashion. However, Joan merely replied the reported should "shut up" before she ranted how she was only put on this planet to be funny. The whole interview ends when Joan storms out of the room.
Quentin Tarantino
The Western movie Django Unchained was a huge hit for director Quentin Tarantino, but it seems as though no star can escape the clutches of Krishnan Guru-Murthy. The interviewer wanted to ask Quentin's opinion on how the movie might affect real-life violence.
However, Quentin was very proud of his work and didn't want to hear anything bad said about the film. The director insisted "It's just fantasy" before several other defensive comments. It seems as though Krishnan might have touched a nerve.
David Cassidy
Eamonn Holmes was back at it again, only this time his rude celebrity interview featured the late David Cassidy on the morning show This Morning. David was in the middle of a divorce in 2015, as well as having recently declared himself bankrupt.
It seems as though he couldn't leave his emotions at the door. Instead, David spent the entire time trying to avoid the camera and staring off into space. Believe it or not, but the actor even screamed "Don't interrupt me!" at one point in the interview.
Courtney Love
It was back in 1995 that Courtney Love decided she wanted to take on one of the biggest names in music: Madonna. Courtney was at the star's MTV VMA's interview when enough was, apparently, enough.
Courtney wanted to bring it all to an end so threw her makeup compact straight at Madonna. Although the interviewer asked Courtney to join them, Madonna was less than thrilled. Courtney continued with a verbal assault and even implied Madonna wanted to work as an adult entertainer.
Johanna Konta
Interviewing a sports star can open the door to many great questions. However, Jonathan Ross was still stumped when he was tasked with interviewing Johanna Konta.
The tennis player was set to make things as awkward as possible as she told Jonathan his questions were boring and wanted to know his opinion on her career. It turns out the interview was so uncomfortable to watch that most of it got cut from the final piece before it was aired to the nation.
Mila Kunis
Mila Kunis has been seen to own herself in interviews, but her comments in 2013 left some people thinking the actress might be a touch frosty. Interviewer Chris Stark asked Mila is she would join him as a plus-one for his cousin's wedding.
However, Mila was less than impressed. As well as comparing the event to a Marine Ball, the actress also said: "Apparently I just say yes to everything." Sadly, Mila never arrived as she told Chris she was busy working the month of the wedding.
Jim Carrey
It wasn't just the reporter that felt awkward the day Jim Carrey gave his interview on the red carpet at the NYFW Harper's Bazaar Icons Party; the whole world seemed to internally cringe throughout it all.
The actor spent the beginning of the interview walking in circles around the interviewer while he states "There's no meaning to any of this" and how he "wanted to find the most meaningless thing" which is how he ended up t the party.
Mel Gibson
Actor Mel Gibson was arrested back in the mid-'00s for driving under the influence. However, it looked as though the emotions were still raw in 2010. An interviewer wanted to know if Mel believed the world saw him differently since his conviction.
Mel immediately flew off the handle, letting everyone in the building know about his frustration and even called the interviewer several names. Thankfully, the interview was pre-recorded meaning his rant never made it to air.
Vin Diesel
There's being rude, and then there's being so overly friendly you take it to a whole new level. Vin Diesel was ready for an interview with a Brazilian presenter, Carol Moreira, when the actor took a liking to his new friend.
Vin Diesel continually made rude comments about Carol's appearance before dropping to the floor and crawling over to the presenter. Carol was desperately looking for help from the crew as she tried to fend off the star and his obnoxious behavior.
Ariana Grande
Pop singer Ariana Grande was also recently involved in a kerfuffle with an interviewer who made a slightly offensive comment in her eyes.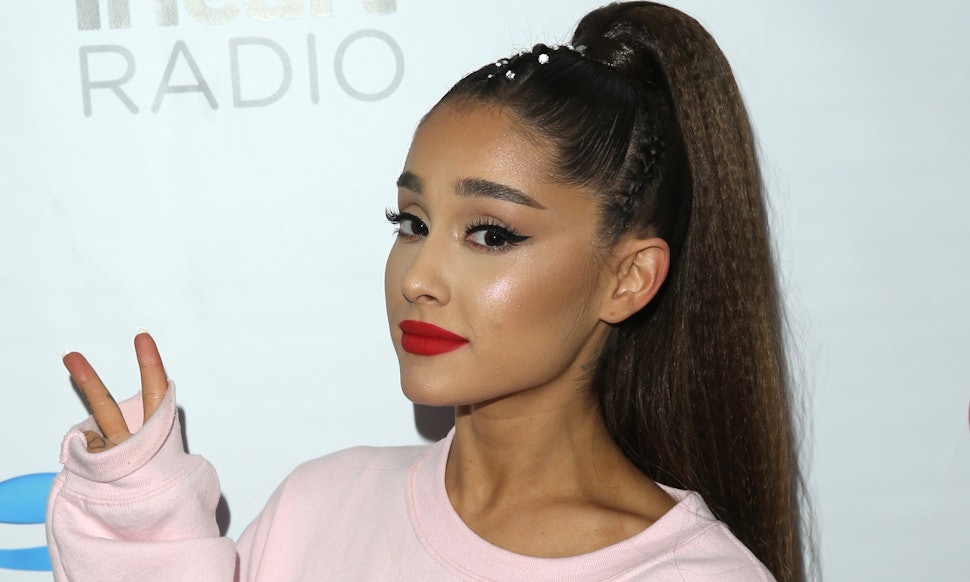 After telling her that all girls love their phones and their makeup, she shot back, "Is this men assuming this is what girls would have to choose between?" She wasn't about to be silent while the interviewer was putting her gender into a box. She stood up for her fellow ladies, and we're impressed.
Mark Wahlberg
Graham Norton has been the host of his self-titled talk show for many years, and Mark Wahlberg is just one of the many guests that have joined him on the couch over the years.
Unfortunately, the actor learned he could enjoy a drink or two before heading onto the show. Mark eventually climbed over to it on Graham's lap where he continued to stroke his chest for several moments. Most people in the audience were left pretty uncomfortable by the whole thing.
William Shatner
Not only did William Shatner show himself up on live television, but the actor was also able to insult the franchise that made him so large in the first place.
William was interviewed for the daytime show Good Morning Britain in 2016 when host Ben Shephard asked about his favorite episode of the sci-fi show Star Trek. William replied how he had "never been asked that question before" and even wondered if Ben had done any research. Little did William know, but the questions were from his fans.
Jerry Seinfeld
The end of a show can be the end of an era for many actors, including Jerry Seinfeld. The star had played the leading role in the sitcom Seinfeld for many years, and many were sure he would be sad to see it come to an end.
The actor appeared on CNN for an interview where Jerry was asked if the network canceled the show or if he decided it should come to an end. Jerry replies how he has 75 million viewers, and continued to interrupt the host whenever he tries to break to commercials.
Paris Hilton
Paris Hilton might not be entirely to blame for her rude behavior, but can she be forgiven? The star was giving an interview when the presenter asked if she believed her moment in the limelight had already passed.
Paris was left lost for words at the question. So what did she do? Amazingly, she began talking to her publicist to ask what to say. Paris walked off the set for a lengthy conversation with the rest of the crew before finally returning to give her response.
Sacha Baron Cohen
It seems as though Sacha Baron Cohen was born to be controversial. The actor appeared at The Oscars dressed as his character from the comedy The Dictator.
It's not long before Sacha begins to give an interview with Ryan Seacrest, but things don't end well. The actor tried to provide all his answers while speaking with a fake accent only to wrap up the whole thing by spilling fake ashes from an urn all over the interviewer.
Kourtney Kardashian
The Kardashian klan are pretty used to being on TV by now, but it seems as though Kourtney forgot the cameras were rolling back in 2016.
The reality star was busy giving an interview for the talk show Today Extra when the interviewer asked how Kim was coping after a robbery. Kourtney begins to respond before she is seen listening to someone behind the camera. When asked bid someone else is talking to the star, Kourtney merely replied: "Yes, sorry."
Cate Blanchett
Not many of us love doing chores, but it seems as though Cate Blanchett couldn't let her dislike of the jobs go. The actress was supposed to be talking about her role in the fantasy movie Cinderella.
Unfortunately, it turned into two minutes of Cate complaining about clearing up after her dog. The actress finally remembers what they are supposed to be discussing, and snaps back into the interview, but not before cussing at herself under her breath.
Madonna
One of Madonna's most memorable interviews took place in 1994 when she appeared on David Letterman.
The entire debacle was a constant playful battle of words, with Letterman making a snide remark about her past intimate relationships before she even walked on stage, to Madonna calling Letterman a few names as well once the interview started. Madonna compared Letterman's hair to a rug, and Letterman compared her hair to a "swim cap." They're chuckling throughout it all, but shots were definitely fired.
Dakota Johnson
We all remember Dakota Johnson well for her, shall we say, edgy scenes in Fifty Shades of Grey. And if you haven't seen it, you should probably go check it out.
That being said, there's one person who doesn't want to see it – Johnson's mother, actress Melanie Griffith. During an interview with Lara Spencer (while Dakota was present), Melanie said straight out that she doesn't think she'd be able to watch her daughter in the film. We get her point, but that must have stung a bit.
Jennifer Lawrence
It seems these days that modern technology has us all glued to our phones, but there are still many of us who are fighting to keep our eyes in the real world most of the time.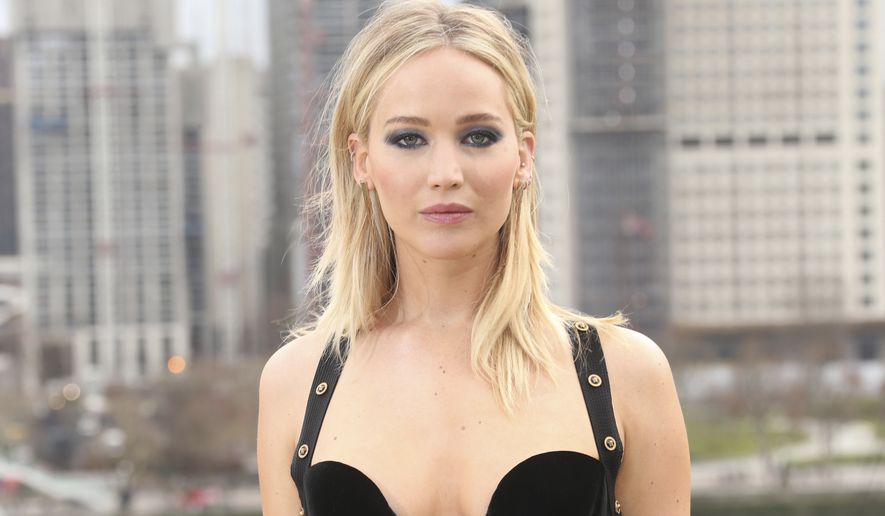 Jennifer Lawrence is apparently one of those people, because she snapped at a journalist as he kept looking at his phone while he was interviewing her. Of course, it's possible he was just reading off the questions he was asking her, but it clearly rubbed J-Law the wrong way.
Denzel Washington
Sometimes celebrities are simply having a bad day, and it seems that journalist Leila McKinnon didn't know what she was getting herself into when she started pestering Denzel with seemingly innocent questions about his career.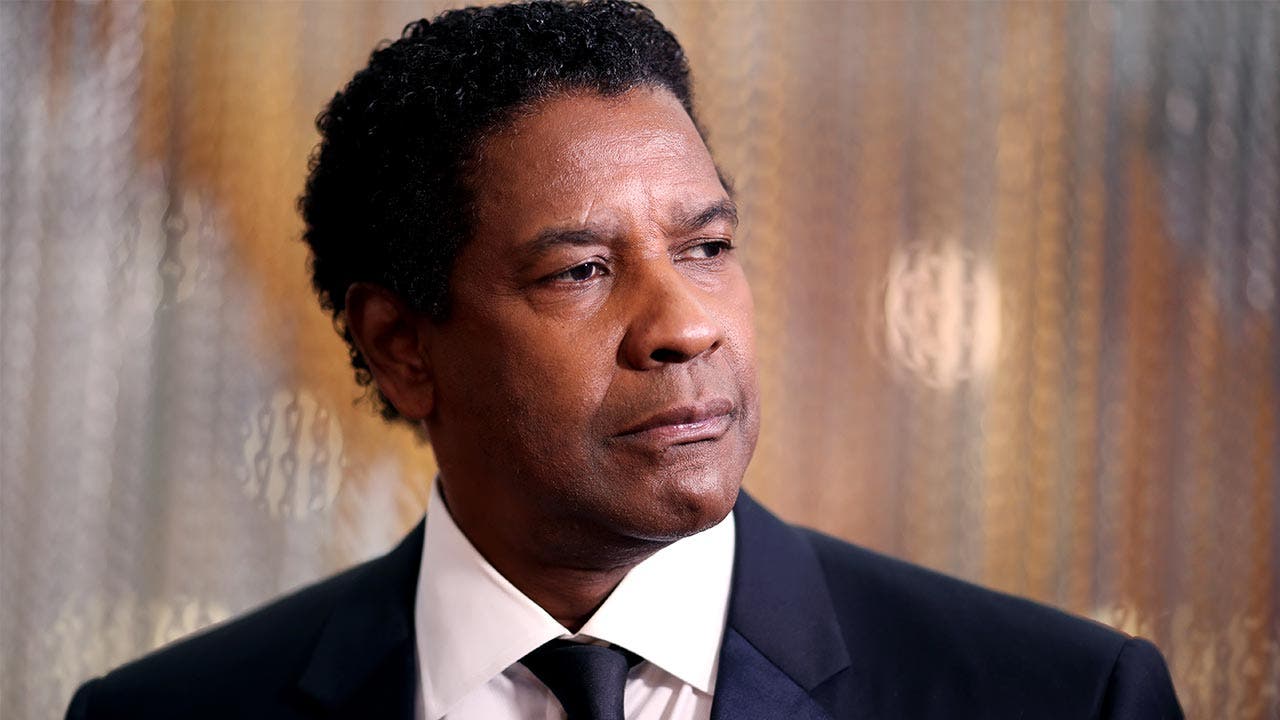 After asking him who his favorite past co-star was, he said "I don't look back. For what?" When she asked him if there was still anything he wanted to achieve, he said, "I just want to have a good day today." Something tells us those weren't the answers she was looking for.
Samuel L. Jackson
Here's an instance that no reporter ever wants to find themselves in, much less when you're standing face to face with Samuel L. Jackson.
He accidentally confused Jackson with Matrix actor Laurence Fishburne (which is something we can't quite understand), and he shot back with, "We don't all look the same." The interviewer apologized a number of times, but Jackson was already a little bit miffed, and he kept his rant going for a little bit longer.
Justin Bieber
Justin was forced to do an interview with a Spanish radio station, and he already wasn't too excited about it. But it seemed like things were going well until they said something that ticked him off.
They bluntly said that they wanted him to help them "break the internet," and Bieber wasn't liking the idea of them using him for that. He proceeded to get out of his chair and walk right out the door, leading the interviewers to repeatedly call him back.
Kanye West
During an interview with Today, Kanye West got a little bit agitated for something they did on the show.
They had asked him about his infamous incident at the 2009 MTV Video Music Awards, where he took Taylor Swift's award out of her hands. He tried to explain himself about why he did it, but the problem was that they aired the incident while he was talking. "I'm hearing it while I'm trying to talk," Kanye said, adding that it was "ridiculous."
Chris Brown
In an interview with Good Morning America, Chris Brown got a bit annoyed with her interviewer for neglecting to talk about his upcoming album, and instead bringing up his felony from two years before.
It's clear during the interview that he's pretty upset about how it's going, but it was in fact after the interview that the real damage was done. Apparently he trashed the dressing room of the show right after he filmed it, very much annoyed about the questions he was asked.
Lou Reed (deceased)
Lou Reed, the late former Velvet Underground rocker, is well known for his stellar songwriting, and also the many times he's gotten fed up with reporters during interviews.
Indeed, it isn't just one quote were referencing but a solid number of them. He one time called journalists "the lowest form of life." He also once confronted an interviewer for asking him an "insulting question." The list goes on. Hey, at least he was consistent about his feelings.