When you're a member of the royal family, you can never have a day off. You're under constant scrutiny from the media with the press just waiting for you to screw up. Those born into the royal bloodline have had to deal with this from day one, so they've grown up knowing how to act when the cameras are out. However, even though they've had the rules and protocols drilled into them from a young age, that doesn't stop them from being disobedient every now and again.
Now that Meghan Markle has been added into the mix, she must learn all of these crazy rules from scratch. If it's hard for even people like Prince William and Prince Harry to follow the rules, it would stand to reason that it would be even harder for Meghan. At the end of the day, we're all human – but let's just say that there are times where people have been surprised by the Royal rulebreaking.
Following the rules
How often do you see the royals acting out of line? Not very because they know the world is always watching.
These people might be living a life of luxury, but there are hundreds of rules and protocols in place to ensure they behave accordingly in front of the public. It's not such an easy job being in the royal family. Of course, no one person can act appropriately every day of their lives. Sometimes you need to break free and do what you want, just like William and Harry.
The favorite royals
There are few people in the world more beloved than William and Harry. Millions have watched the young princes grow up, get an education, and eventually marry their sweethearts.
The duo has helped bring the royal family into the 21st Century, but that hasn't come without its share of rule breaking. You can't make something progressive without first defying the traditions of old. While William and Harry don't usually act out of line, there have been times when they've gone against protocol and left the world in shock.
Birthday celebrations
The pair went against protocol as recently as November 2018 during celebrations for their father's 70th birthday. Although an event had already been held for Prince Charles' landmark birthday several months earlier, this is the Royal Family we're talking about.
You can never have too many parties celebrating the same thing. The future king's relatives were all expected to meet at Buckingham Palace for the function, but trouble was already brewing before the event had even started. It was all because of his two children and their wives.
Breaking protocol
While the couples were en route to their father's big event, the paparazzi caught them behind the wheels of their cars. At a glance, it might seem like there was nothing wrong with the images the press had gotten hold of.
However, there was a clear problem staring everyone in the face. By driving Meghan and Kate to Buckingham Palace, the brothers had broken royal protocol. The pair weren't supposed to be driving themselves to an event like this – that's what chauffeurs were meant for.
Designated driver
Being the designated driver wasn't much of an issue for Prince Harry who had no plans to drink at his father's birthday bash. He was showing a sign of solidarity with his wife who was several months pregnant with their child.
She couldn't have any drinks at the party, and the last thing Harry wanted to do was rub that in her face. However, just because he was sober enough to ferry him and his wife to and from Buckingham Palace, that doesn't explain why he broke protocol to do it.
Time-honored traditions
Rules like this are in place for a reason. They've been established for years, to the point that most of them are now considered tradition.
While it might be expected for some of these to be broken as times change, it's still a surprise to see a royal openly go against protocols. What's even more stunning is the fact that it was a member of the bloodline who broke the rules as opposed to their spouses. William and Harry were fully aware of what they were doing, yet they did it anyway.
Done it before
Amazingly, this isn't the first time that either brother decided to shun this protocol and sit behind the wheel of a car. Back in May 2018 when Harry tied the knot with Meghan, the Prince was spotted in the driver's seat of a Jaguar E-Type Concept Zero.
He had no qualms as he and his wife waved to well-wishers en route to their reception at Frogmore House – the couple's future home. From the outside, it looked like the newlywed didn't even know he was defying royal protocols.
Learning nothing
Harry isn't the only one who celebrated his nuptials by breaking his family's traditions. After William and Kate walked down the aisle in 2011, they did precisely the same thing on the way to their reception.
William sat behind the wheel of his father's Aston Martin DB6 MKII as he cruised towards Clarence House for the celebrations. It seems that even though he'd had seven years to reflect on the rules he'd broken, the royal hadn't learned his lesson. He didn't hesitate to do it all over again in November.
Giving an excuse
When it emerged what both royals had done, the media immediately called out the pair for going against established protocols. There were expectations that the duo would be escorted to their father's celebrations, but instead, they decided to do things their own way.
However, it seems that the princes had their reasons for being so disobedient. According to William Hanson, who's an expert on royal etiquette, the pair decided to sit in the driver's seat because of the type of event they were attending.
Doing it for him
Hanson says that William and Harry like to use driving as a way to differentiate between whether they're going to a private event or a royal one. Things like their father's birthday aren't an obligation that they have to attend – they go because they want to.
Their presence at the celebrations is connected to the relationship they have with the host, rather than because of who they are as a royal. With that in mind, the brothers wanted to put in more of an effort by actually driving to the event.
Avoiding the commotion
That's not the only reason why William and Harry reportedly went against royal protocol. Hanson believes that the couples also wanted to avoid creating such a buzz around the celebrations by driving themselves instead of being chauffeured.
They didn't wish for their arrival to be such a big deal because the party wasn't one of their work engagements. However, they didn't realize how people would react when they discovered Harry and William in the driver's seat. They didn't take into account the public's interest in following the rules.
Runs in the family
Of course, the Princes are far from the only Royal family members to sit in the driver's seat. In late 2017, William and Harry's aunt – Sophie, Countess of Wessex – was seen driving her daughter to the Queen's Christmas dinner.
Given her husband stands at 11th in the line of succession, concern about the Countess breaking the rules wasn't quite as significant. However, that didn't stop her getting talked about. Even the Queen has sat behind the wheel of a car before – and she doesn't have a driver's license!
A common occurrence
Although it's shocking to see William and Harry go against protocols, rule breaking in the Royal Family is surprisingly common. They've established so many traditions over the years that it's hard not to mess up some of them, whether intentional or not.
Talk of breaking protocol has been more prominent than ever after Harry and Meghan announced their engagement, with all eyes firmly on the prince's spouse. She's not what you'd usually expect from a royal bride, and you can't deny that she's had her fair share of slip-ups.
Off to a bad start
There were already issues with Meghan defying protocols before she'd even done anything. Not only was she the first American to marry into the Royal Family, but she was also a divorcée.
Before Harry, the Duchess of Sussex had tied the knot with director and producer Trevor Engelson. Their union had been relatively brief, with the pair divorcing after just two years. However, it doesn't matter how long it was. Before Meghan, it was strictly prohibited for a royal to marry someone that had been down that road once before.
A special invitation
Despite going against royal expectations, Meghan was still welcomed by her new family. The queen took a liking to the woman and was willing to overlook her chequered romantic history.
She warmed to Harry's fiancé so much that she even invited her to Christmas dinner before the pair had walked down the aisle. That might not seem like a big deal, but it was to the Royals. That kind of invitation is usually restricted to married partners only. Even Kate had to wait to be William's wife before going round for Christmas.
Wearing something risqué
You might think that once Harry and Meghan were married, she'd have learned to stop breaking protocol. However, less than a month after making things official, Meghan caused a stir once again by wearing something against the rules.
For the annual Trooping the Colour ceremony, the Duchess of Sussex was pictured in a Carolina Herrera off-the-shoulder dress that got the public talking. While it was a beautiful outfit, it defied an unspoken protocol about showing too much skin. With her arms and shoulders on show, it was quite a scandalous affair.
Put a ring on it
It seems that the combination of Meghan and Harry is one that the royal's ancestors wouldn't approve of. The rate at which these two break rules is astounding, and they show no sign of slowing down.
It appears that the pair went against protocol once again when they tied the knot. However, it's Harry that was to blame. It's expected for the men in a royal marriage not to wear a wedding band once they tie the knot. However, the prince defied that rule, choosing to wear a ring like his wife.
Closing her own door
A few months later, Meghan caused a stir yet again, though this time it was in the most unexpected way. Social media went into meltdown when the Duchess of Sussex was filmed closing the door of a car.
It's something most of us do without thought, but it's apparently frowned upon for a royal to go to so much trouble. The action divided people online, with a lot of them asking if royal protocols had gone too far. All she did was close a door – it's not a big deal, is it?
Raising their kids
It's not just Harry and Meghan that seem to enjoy breaking the rules, though. William and Kate are just as rebellious, with the royal couple happily going against many traditions as they enjoy their lives together.
One way they've shunned protocols is in the raising of their children. Unlike their ancestors, the couple has taken a very hands-on approach to parenthood. Though they do have a nanny to help out, they've been a more significant presence in their kids' lives than royals used to be with their children.
Living a normal life
The reason that William and Kate do this is that they want their kids to live as normal a life as possible. Growing up in the Royal Family can make you feel detached from reality, and the couple doesn't want that for their children.
That's why they chose the schools that they did for George. Rather than sticking with protocol, they made their own choices which they figured would benefit him most. The parents even picked him up from school rather than leaving the job to one of their staff.
Two steps forward
As much as royal protocols are in place to keep everyone in line, they're not as rigid as everyone assumes. While certain things shouldn't ever be crossed, some rules are there to be broken.
The new wave of royals can't expect to live in the 21st century if they don't make changes where they feel necessary. A couple of princes driving themselves to a party is hardly the end of the world, and it's a sign that William and Harry are making steps in the right direction.
Driving laws
It's actually quite funny that people made such a big deal about William and Harry driving themselves and their wives to this event – and any others – because this is in fact a royal protocol.
On the other hand, there is one particular Royal Family member who breaks this rule, like all the time. In fact, the leader of the family is the one we're talking about. That's right, when we said the Queen drives herself, we didn't mean sometimes. Elizabeth II drives a lot, actually.
Rules don't apply to the Queen
Since she is the Queen, perhaps the rules just don't apply to her – either that or she just doesn't care because, well, she's the Queen, after all.
Queen Elizabeth has been seen driving around her various estates, to/from horse shows, and to/from church on multiple occasions. Of course, Her Majesty has her security guard in the passenger seat with her because it's probably not a good idea for her to go out alone.
Who needs a license anyway?
As we mentioned, the Queen doesn't even have a driving license. It turns out she doesn't need one. Elizabeth is the only person in the U.K. who is not required to have a license in order to drive.
It's ironic because all of the licenses are actually issued in her name, yet she doesn't even have one. Now before you go getting all worried thinking that this is dangerous, let's just explain to you that even without a license, she's probably a better driver than most of us.
A skilled driver
For those of you that don't know, Queen Elizabeth II served in The Second World War. This makes her not only the only female member of the British Royal Family to have been in the military, but also the only head of state to have served in WWII.
What did she do, you may ask? She was in the Women's Auxiliary Territorial Service and she learned how to drive every car she worked on, including trucks and ambulances. Reasons she doesn't need a chauffeur: she's skilled enough as a driver.
Rules that can't be broken
While we've been talking a lot about breaking rules, there are a few royal protocols that shouldn't be broken. One of them is that hats must be worn at all official or royal functions and events.
This is a biggie that is not meant to be broken. While it seems a little silly, this rule has allowed for some of the best hats ever worn to top the heads of the Royal Family. We can't even imagine the hat collection these women have.
Rules that are meant to be broken
Another big rule that royals are supposed to follow is not showing too much public displays of affection. This rule, however, is broken constantly by members of the family, particularly the younger generation.
Even the late Princess Diana was known to smack a few kisses on her husband back in the day. Kate and William have also been spotted showing a bit of love out in public. The two who win the award for most PDA moments has to be Meghan and Harry, though.
Kate is a rule breaker
While Meghan has been known to expose a bit too much skin, Kate is typically the one who dresses more modestly.
This doesn't mean, however, that she too hasn't been seen out and about in what the Royals would consider risque outfits. The Duchess of Cambridge has walked out in dresses that exposed her knees; gasp! She has also worn heels that were deemed "too high" by royal guidelines. These may seem like small things, but when you're a royal woman, people freak out if they see your knees.
William the rebel
The women of the the British Royal Family are not the only ones known to break a few rules, hence the infamous driving scandals. William, however, is usually pretty good about following protocol.
That being said, even he has stepped away from tradition a few times. One was when he asked his brother to be his best man – this is usually not allowed at royal weddings. Another guideline he doesn't follow is when he and his family all travel together. Typically, there can't be multiple royals traveling in one plane.
Meghan the politician
Meghan has broken down all barriers when it comes to being a royal. She is quickly becoming the next modern day "people's princess".
The Duchess of Sussex did raise royal eyebrows, though, when she brought in her political opinion to a conversation. Royals are not allowed to share their opinion on such matters, but Meghan Markle is new to this. She is a known feminist and showed her support for both the #MeToo and Time's Up campaigns, which was a big no no.
Harry the hugger
As much as we all probably want to give Harry a hug and take a selfie with him, such things are just not allowed. Perhaps, however, you'll be one of the lucky ones he chooses to break the rules for.
That's right; our favorite red-headed prince has definitely hugged a few fans over the years. He has also taken selfies and pictures with multiple different people. His grandmother probably wasn't happy, but we're sure this young girl's life was made this day.
Taking fashion risks
When it comes to taking liberties as far as fashion goes in the Royal family, someone that will always be remembered for that was Princess Diana – and we mean that in a good way.
As you can see in this picture, she absolutely radiated in this short skin tight black dress, and looked like she could've been a movie star on a red carpet. It goes without saying that this type of dress was certainly not allowed for a Royal to wear.
Meghan too
As long as we're on the topic of a Royal dressing in revealing clothing, we might as well bring up the lovely Meghan Markle.
This picture was taken during the period where Megan and Harry were dating, and folks were wondering if she would be able to uphold to the dress code standards of a proper Royal lady. As we've seen so far, she has, but that doesn't mean she doesn't have a history of dressing quite differently.
Nice to meet you
Sometimes breaking the fashion rules don't have anything to do with how much skin you're revealing. Sometimes it has to do with the accessories that you're holding – or should we say not holding.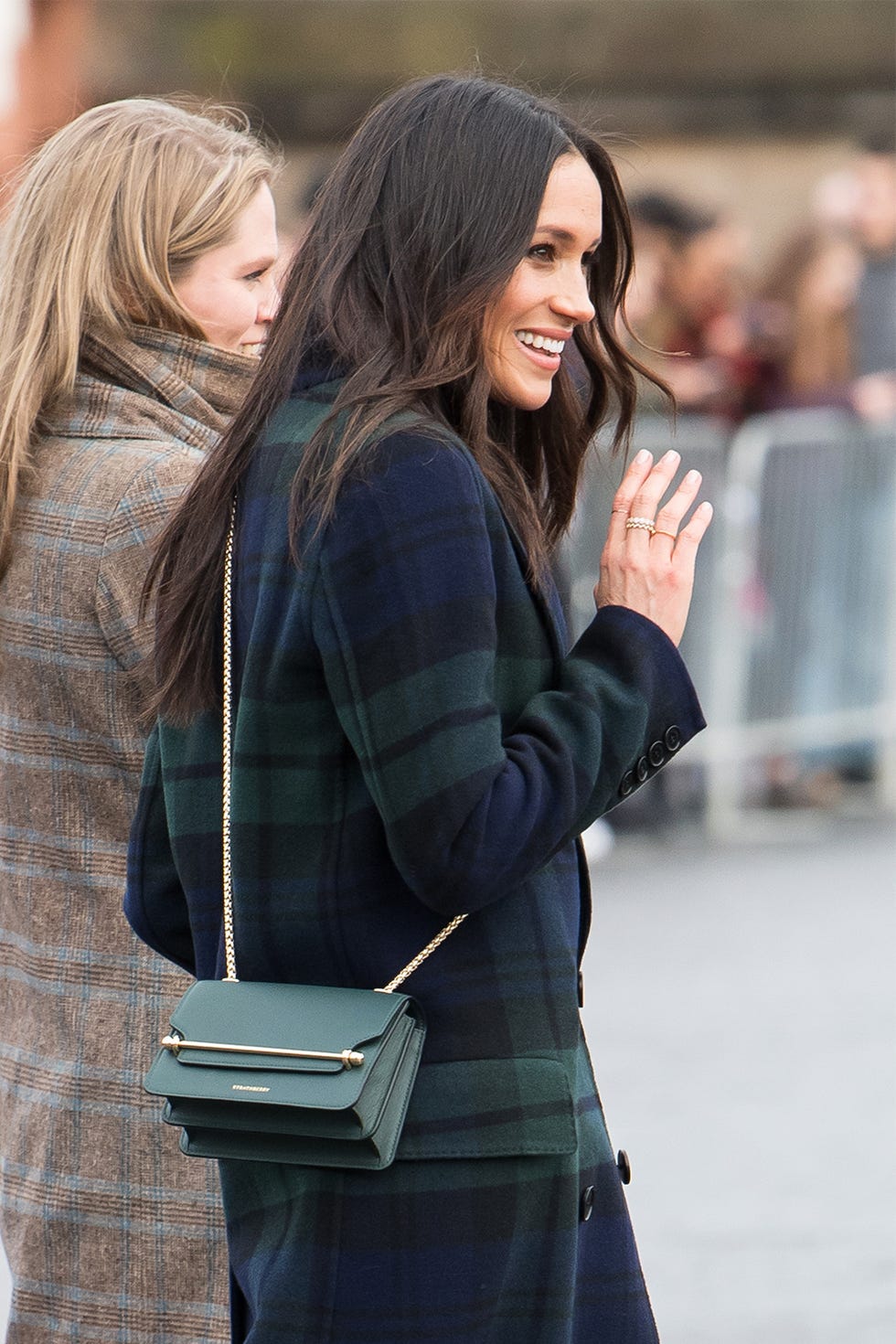 Indeed, it's Royal protocol for the women to hold their purses in their hands, so has to not encourage handshakes. But as you can see, Meghan once wore a cross-body bag, leaving her hands free for anyone to grab if they so desired.
Hand holding no no
Speaking of hands… here's another thing that Meghan and Harry did that is supposedly against the rules in the Royal world. They were seen together with their hands held in public.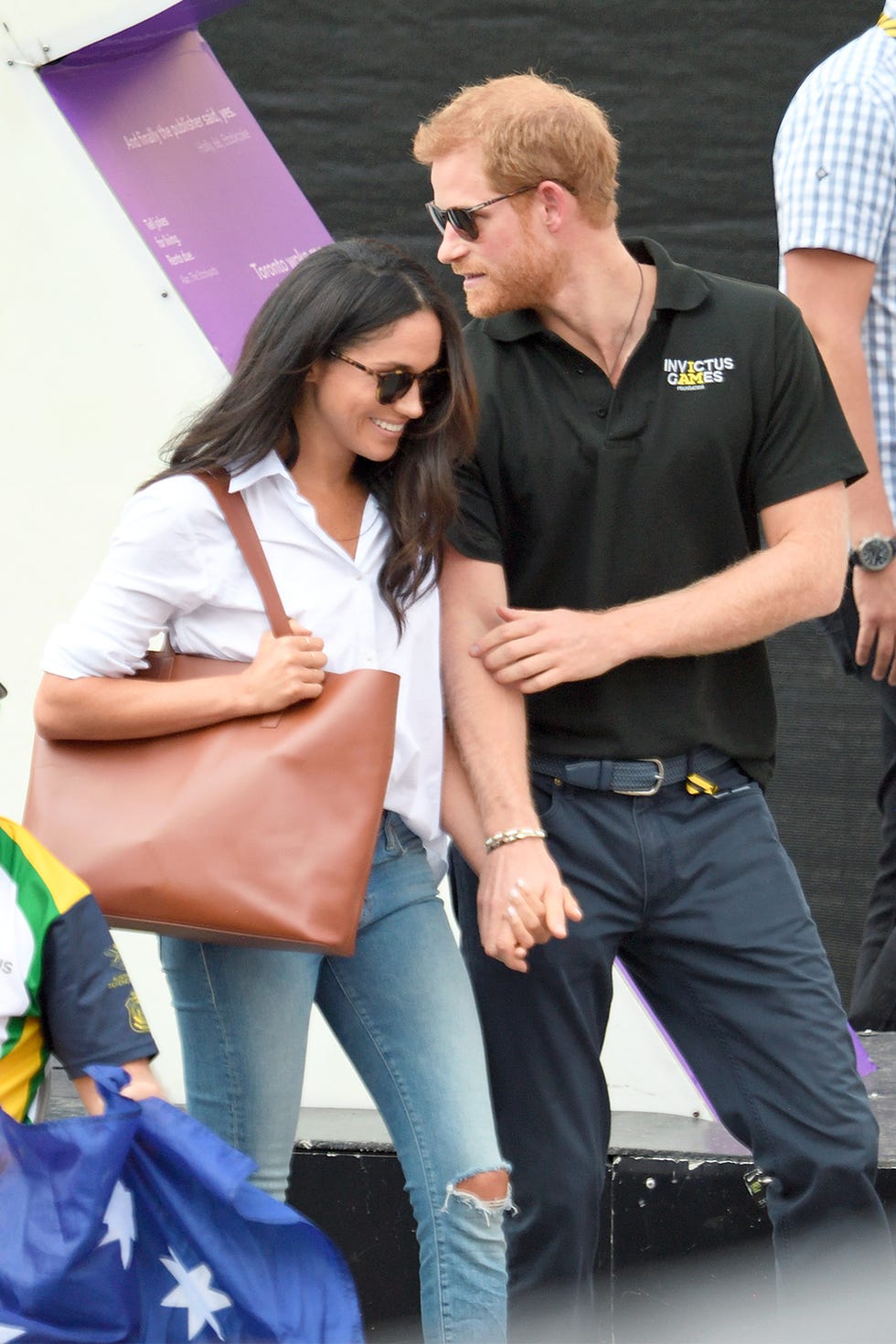 It sounds crazy that people might actually care about something like that, but it is true indeed. But what makes it even crazier is that this was actually the first time they were seen in public! Don't get us wrong, we endorse it – but it certainly surprised some people.
Can I have an autograph?
Another thing that is prohibited in Royal culture is signing autographs. The reason behind it is that they want to prevent fraud – which makes a lot of sense if you think about it.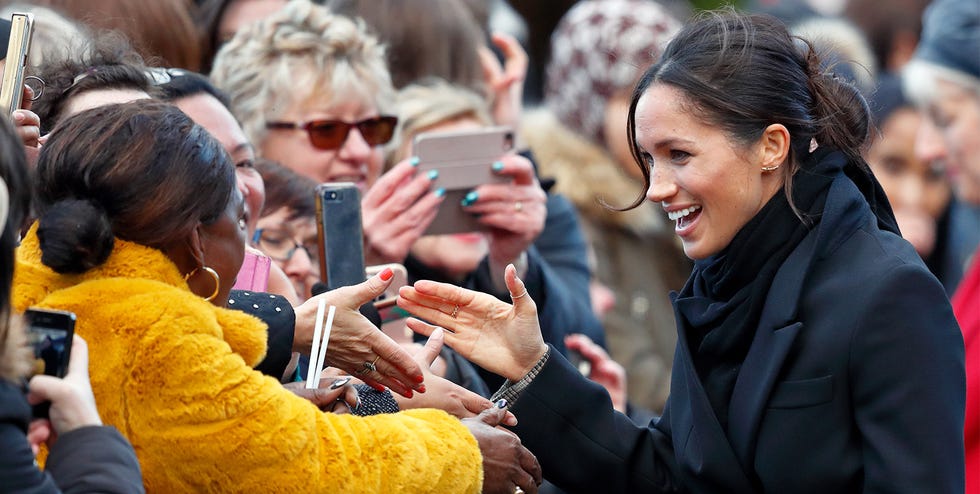 However, there have been Royals in the past who have broken this time old tradition – and one of them was Meghan Markle. This picture was taken in Wales, and as you can see, Meghan couldn't help but sign a John Hancock for a fan.
Traveling with kids
Apparently it's also against the rules for the Royal parents to travel with their children.

We're not sure why this rule exists, but there are a lot of ancient rules that encourage parents to be separated from their children. Considering the fact that Prince William sometimes travels with his kids, he is in essence breaking the rules. However, it seems like this is one rule we can totally understand why he'd want to break. After all, it is his son.
Raising them her way
Maybe the reason that Prince William is so progressive as far as spending more like with his kids is because his mother was the same way.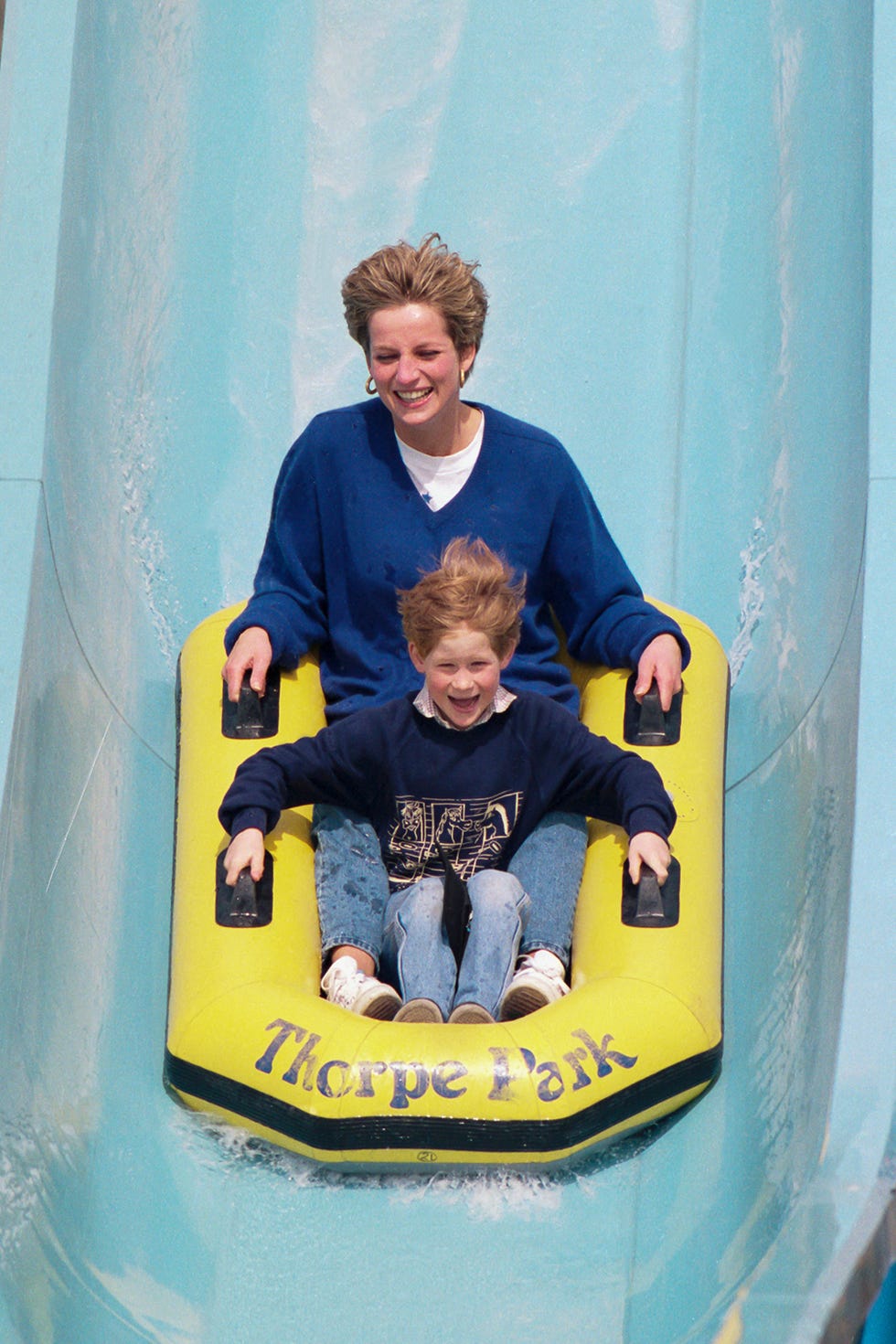 Indeed, Princess Diana was intent on raising her children in the way that she saw fit. She wanted them to have as normal a life as possible, going to nursery, going to water parks (as you can see), wearing casual clothing, and the the works. Something tells us Prince Harry will be the same wonderful way to his kids.
Prince Charles the Empathetic
If you weren't one of those people who watched the feed of the Royal wedding, you were certainly in the minority. If you had, you would've a number of things that have never been done before.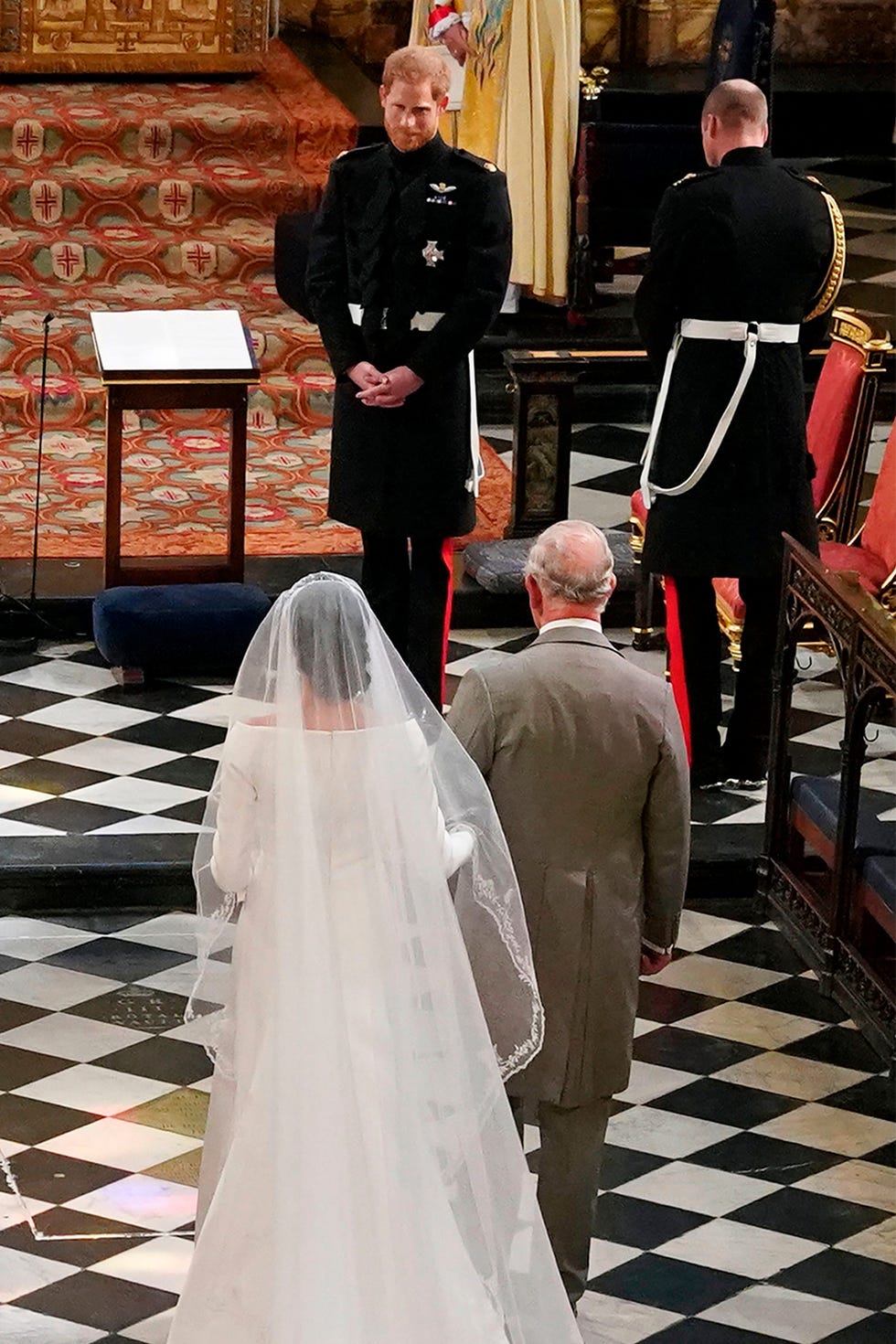 For instance, it was Prince Charles who walked Meghan down the aisle, instead of her father, Thomas Markle. Thomas had backed out of the ceremony, and Prince Charles was kind enough to be there for his new daughter in law on this special day.
Heartfelt speech
Another rule that was broken on the day of the wedding was Meghan giving a speech at her wedding reception.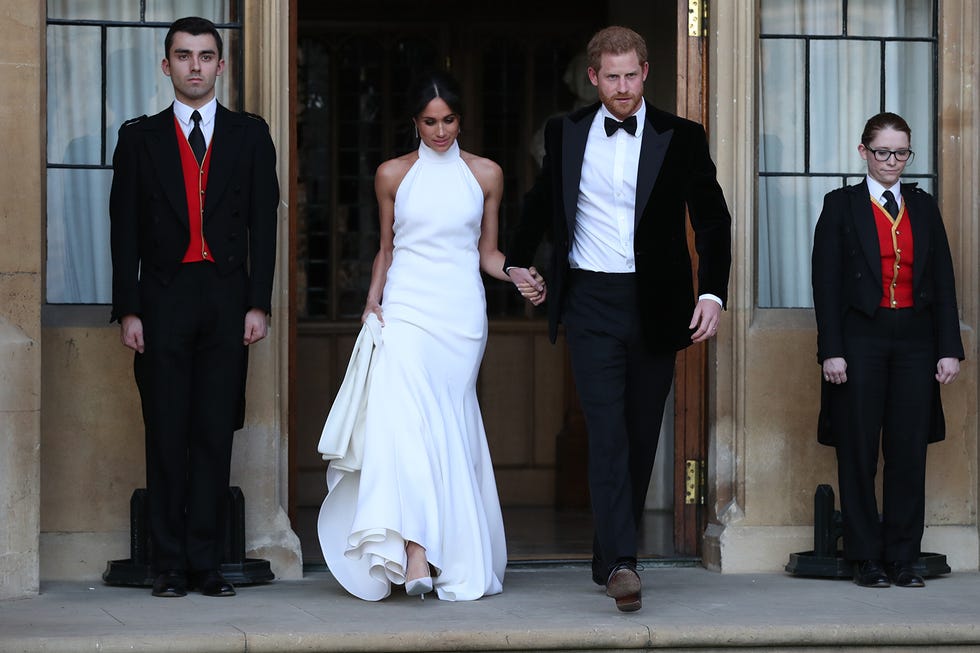 It seems crazy that a bride wouldn't be allowed to give a speech at her own wedding, but this was indeed the protocol. Meghan, however, was obviously so overcome with happiness and emotion that she couldn't bear to not tell her new family how she felt. She simply had to tell her new Royal family how grateful she was about everything.
Delivery room rebels
It's time to now take you way back in time as we discuss another thing that Queen Elizabeth did to break the rules.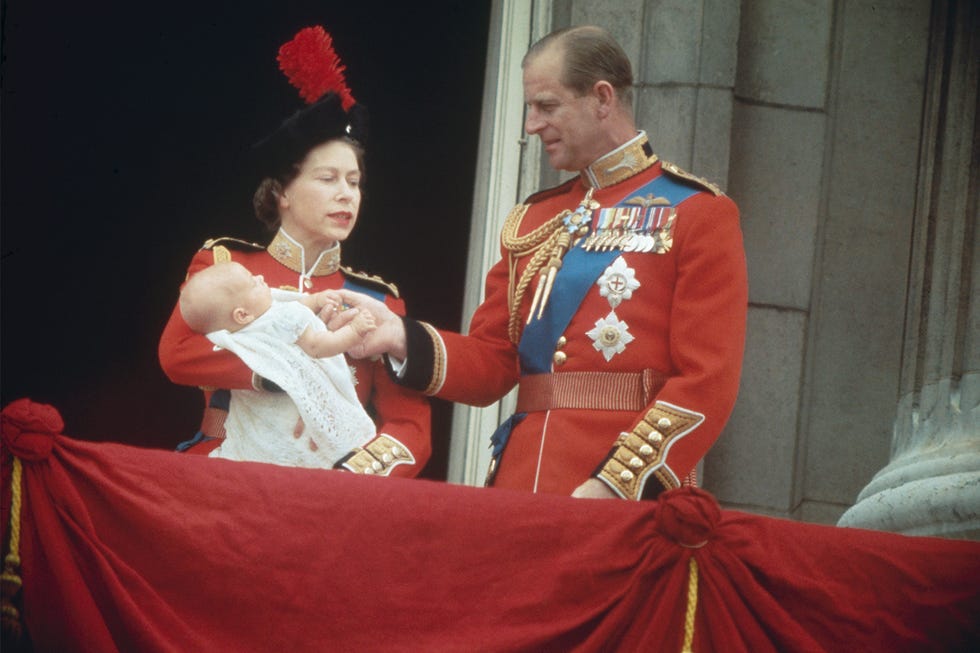 She truly was a rebel, and we love for it. Apparently she was the first Royal mother to ever permit her husband to be there in the delivery room while she was having a baby. While she was having Prince Edward, she wanted her husband Philip to be there because she felt it to be very important for her.