[post_page_title]From the outside[/post_page_title]
Before you've even made it up the driveway, you can tell that you're in for a treat with this house. The Spanish-style home definitely catches the eye with its use of exposed brick and wooden shutters. They give the property a very classic look, although it's a sharp contrast to the modern interior waiting inside.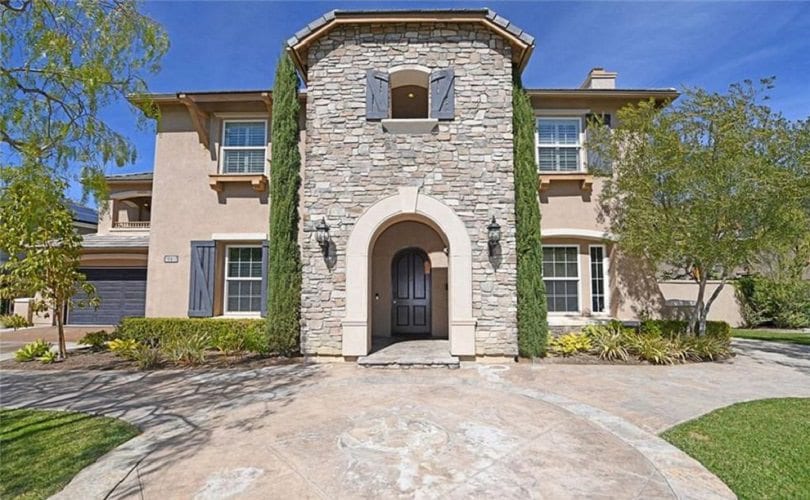 The muted tones of the walls are brightened up by the generous amounts of greenery out the front, giving a much-needed splash of color to the exterior. Shall we take a look inside?