Perfectly times photos are a dime a dozen. However, there is a growing number of them thanks to the fact that we all carry our smartphones with us everywhere we go, and they all have pretty decent cameras on them. Some people seek out the opportunity to snap a photo that is sure to make others laugh, while some pictures are taken by sheer happenstance (and are usually the funniest of the two). Boy, do we have a treat for you! We collected the funniest, wittiest, most ridiculous photos that were taken by the right person at the right place at the right time; it was meant to be! Enjoy getting belly laughs from these snaps.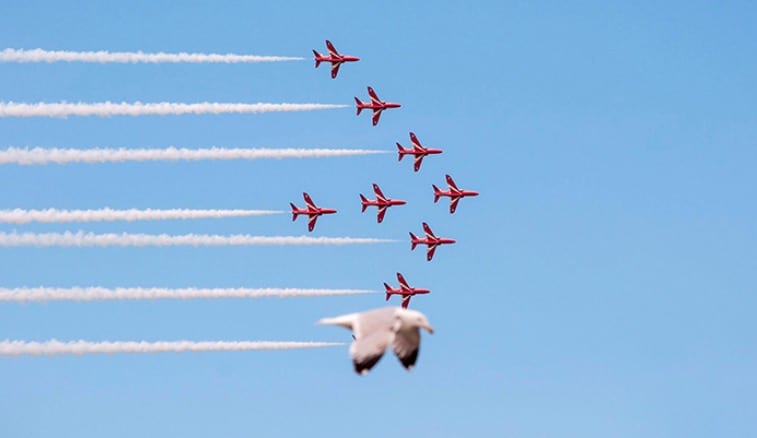 [post_page_title]Gotcha![/post_page_title]
Excuse me while I just grab this plane like a fly buzzing around my eat! The person taking this photo must have been ready to take it, considering in a matter of seconds the plane would have been in a totally different position and this photo would have been moot. We laughed out loud when we saw this one, actually thinking for a split second that the statue grabbed the plane; the positioning is just so perfect!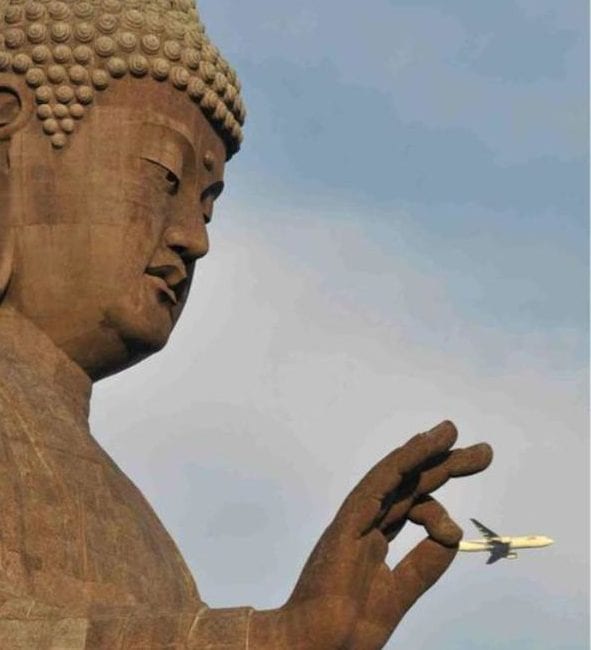 [post_page_title]Sailing Moon[/post_page_title]
This photo is indeed perfectly timed and positioned but it is also beautiful in its composition; it's downright artistic. The moon looking like a sail and therefore a part of the boat is absolutely stunning. We wonder where this image was taken with a moon that big, we have never seen anything like it! Bet the people aboard the boat had one bright and eventful evening with a moon like that overlooking them.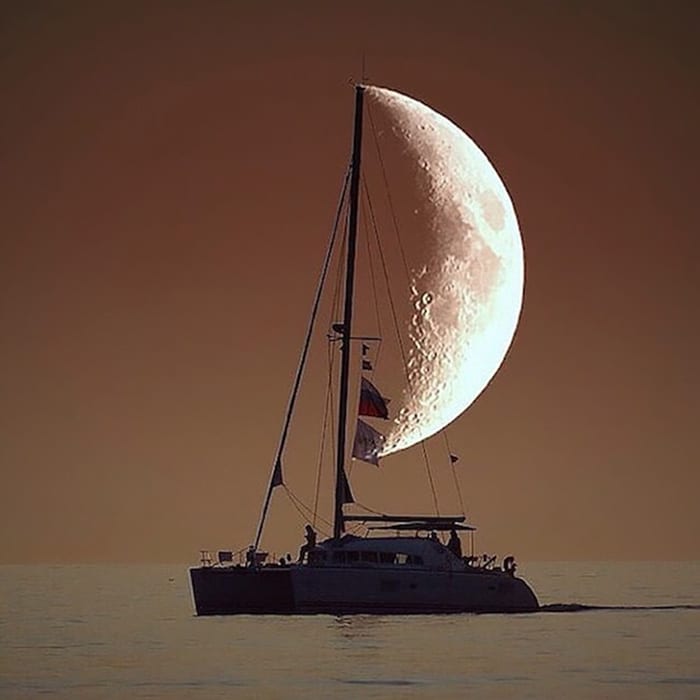 [post_page_title]One Ear Up[/post_page_title]
We bet the owners of this dog and this car had the idea in mind to get the license plate to fit the love they have for their fur baby! There is no way that it was a coincidence. What was a good moment to capture is the one ear up dog looking out of the back of the car with the license plate right below, and long enough for the person in the car behind him to take a photo of the hilarious moment. The dog looks very happy, that's for sure!