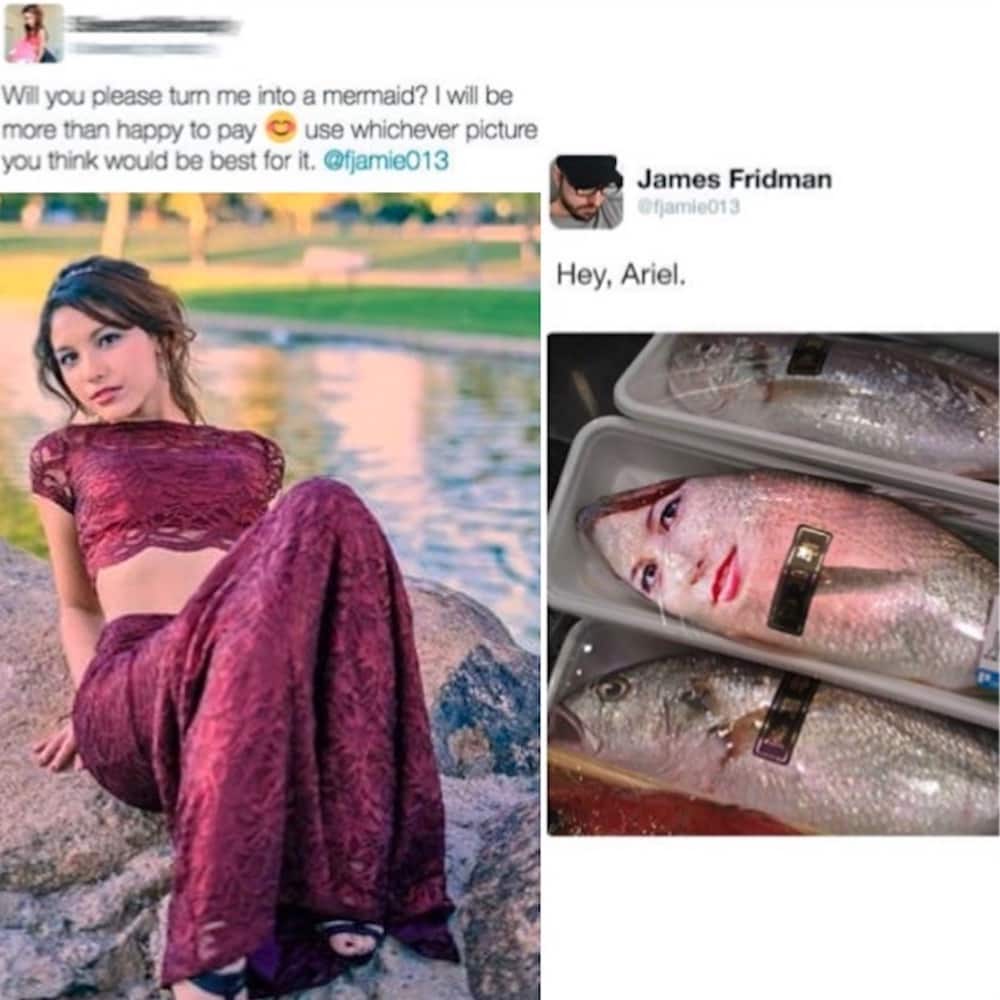 There are Photoshop experts out there willing to lend a helping hand to people and thus fix their most awful picture-related mistakes, but one guy James Fridman, has decided it would be fun to troll people and Photoshop their pictures in a way they never imagined. Just like the genie of old, who used to grant one lucky person three wishes, you have to be very, very careful about how you phrase those wishes. If you're not, you might end up like the people in this article.
[post_page_title]Taking things a little too literally[/post_page_title]
In case it wasn't already obvious enough, James is a pretty big fan of taking things more literally than they were really meant. In this situation, this girl wanted to surprise her boyfriend by turning him into one of his idols.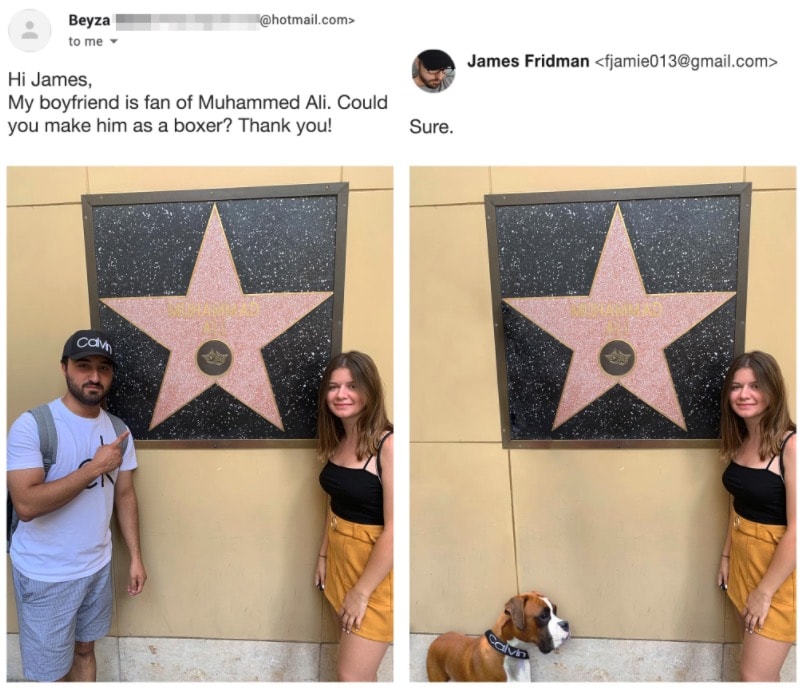 He definitely would've gotten a kick out of seeing himself in boxing gloves, ready to rumble, but where's the fun in that? He could just buy boxing gear if he wanted that! Instead, this Photoshop job lets him be something he could never be in real life. Arf arf.
Pages:
Page

1
,
Page

2
,
Page

3
,
Page

4
,
Page

5
,
Page

6
,
Page

7
,
Page

8
,
Page

9
,
Page

10
,
Page

11
,
Page

12
,
Page

13
,
Page

14
,
Page

15
,
Page

16
,
Page

17
,
Page

18
,
Page

19
,
Page

20
,
Page

21
,
Page

22
,
Page

23
,
Page

24
,
Page

25
,
Page

26
,
Page

27
,
Page

28
,
Page

29
,
Page

30
,
Page

31
,
Page

32
,
Page

33
,
Page

34
,
Page

35
,
Page

36
,
Page

37
,
Page

38
,
Page

39
,
Page

40
,
Page

41
,
Page

42
,
Page

43
,
Page

44
,
Page

45
,
Page

46
,
Page

47
,
Page

48
,
Page

49
,
Page

50
,
Page

51
,
Page

52
,
Page

53
,
Page

54
,
Page

55
,
Page

56
,
Page

57
,
Page

58
,
Page

59
,
Page

60
,
Page

61
,
Page

62
,
Page

63
,
Page

64
,
Page

65
,
Page

66
,
Page

67
,
Page

68
,
Page

69
,
Page

70
,
Page

71
,
Page

72
,
Page

73
,
Page

74
,
Page

75
,
Page

76
,
Page

77
,
Page

78
,
Page

79
,
Page

80
,
Page

81