We have all seen feuds on the Maury show where multiple men are fighting over who the biological father of a kid really is. While this over-the-top daddy drama might seem like something "staged" for daytime talk shows, it is actually the reality for many people – even celebrities.
From the moment Lord of the Rings star Sean Astin was born, the tabloids followed him and his mother, the late actress Patty Duke. Duke – who had been involved in a string of scandalous and highly-publicized relationships at the time of his birth – was questioned as to who her baby's daddy really was.
In the end, it was between three different fathers. It took Sean 26 years until he eventually discovered the truth about who is father was after undergoing a DNA paternity test. Even after finally finding out who his biological dad was, he chose to maintain a close relationship with all three men.
Well-known actor
Sean Astin has been acting since the mid '80s, when he made his film debut in Steven Spielberg's adventure-comedy The Goonies at the age of 13. He has since had a large variety of successful roles including football rookie Rudy Ruettiger in the 1993 sports-drama Rudy and more recently Bob Newby in the hit Netflix fantasy-horror Stranger Things.
However, he is probably most recognized for his iconic portrayal as hobbit Samwise Gamgee in The Lord of the Rings trilogy. Sean was actually making headlines way before he was a famous actor – in fact, people where talking about him from the moment he was born…
Highly-publicized birth
When Sean's mother, the late Academy Award-winning actress Patty Duke, gave birth to her son on February 25, 1971 – it was all over the tabloids. The reason for this was not only because Duke was a famous movie star who had just had a baby, but because no one knew who the father was.
At the time, the actress had been linked to three different men, and any one of them could have been Sean's dad. The media had a heyday following the actress while trying to guess who the baby daddy could be – it was narrowed down between one very famous celebrity and one complete stranger who Duke barely knew.
Potential father #1
The first potential father to Duke's baby was Desi Arnaz Jr., the very famous son to the even more famous parents Lucille Ball and Desi Arnaz of classic '50s sitcom I Love Lucy. Sean's mother, who was 23 at the time of his birth, had a highly publicized fling with Arnaz Jr. who was only 17.
The age difference between the two caused quite a controversy and was eaten up by the tabloids, it was even reported that Arnaz Jr.'s mother – Lucille Ball – did not approve of the relationship. The media, as well as everyone else, speculated – could Arnaz Jr. be the biological father to Duke's son? It certainly seemed like a possibility.
Potential father #2
However, in the midst of Duke and Arnaz Jr.'s controversial relationship – there was another man and potential father to baby Sean. One day, a man named Michael Tell – a music promoter and publisher of the newspaper The Las Vegas Israelite – came to sublet Duke's apartment.
He also offered to marry her as a way to distract the press from the scandal that had erupted between her and Arnaz Jr. Even though Tell was a complete stranger, Duke agreed. Although Sean's mom and Tell were only married for 13 days before getting annulled in 1970, about a year before he was born – many people wondered if Tell could have been the real father to Duke's baby.
Potential father #3
As if things weren't complicated enough, a third potential father to Sean was thrown into the mix. About a year after Sean's birth, Duke came out to the press and announced that she had had an affair with The Addams Family star John Astin, and that he was her son's true father.
This in itself also created quite the drama, due to the fact that Astin was still married to his wife Suzanne Hahn at the time of their fling. Sean's mother explained that she and Astin wanted to wait until his divorce was finalized to break the news. On August 5, 1972, Duke and Astin were wed. During the wedding, one-and-a-half-year-old Sean looked up at Astin and cried, "Daddy!"
As his own
Following Duke and Astin's wedding, Astin raised Sean as his very own. The father and son duo adored one another and quickly formed a beautiful relationship. Not only that, Duke also adopted Astin's three sons from his previous marriage.
In 1973, Duke gave birth to Sean's brother, Mackenzie Astin – who also later became an actor. Unfortunately, Duke and Astin's relationship started to get rocky, and ultimately ended in divorce in 1985 after 13 years of marriage.
Married again
Just one year after the divorce, Sean's mother got married again – this time to a drill sergeant named Michael Pearce. In 1989, the couple adopted a son, Sean and Mackenzie's brother, Kevin Pearce. Astin also eventually moved on, and got married to a woman named Valerie Ann Sandobal in 1989.
Both couples had lasting marriages this time around. Duke and Pearce stayed together until her death in 2016, and Astin and Sandobal are still happily together today.
Mother's confession
Despite Sean's parent's divorce – he continued to stay close to Astin – who he believed to be his real dad. However, when Sean turned 14, his mother made a confession to him. She told him that she thought Arnaz Jr. was his actual biological father.
Naturally, Sean was left in a state of confusion and shock. How could she have kept this secret from him for so many years? However, instead of getting upset at his mother – he decided to get to know the man who his mother claimed was his real dad.
Getting close
After Sean's mother revealed the shocking truth about his paternal background, he took it upon himself to get to know Arnaz Jr. Not before long, the two formed a close relationship, and they grew quite fond of one another.
In fact, Sean started to see Arnaz Jr. as his second dad. He once said in an interview, "Desi Arnaz Jr. loves me, and I love him. We are so close." Just when it seemed like happily ever after was in the air, more family drama came into the picture.
More news
When Sean was 26 years old, he had an unusual encounter with someone who claimed to be a relative of Michael Tell – aka the former husband of 13-days to his mother. He told Sean that they strongly believed that Tell is the true, biological father to Sean – not Arnaz Jr.
Naturally, Sean was left extremely confused. He decided then and there that it was time he found out the truth – he needed to know who his real father was.
Taking the test
Sean was determined to get to the bottom of this daddy drama once and for all. So, he decided the only way to find out for sure was to do a DNA paternity test between himself and all three potential fathers – Astin, Arnaz Jr., and Michael Tell.
Luckily, all three men agreed, for they also were curious as to who was the biological father to the young man they all had grown close to over the years.
The results
Finally, the results were in and the answer all four men had been eagerly waiting for was here – Michael Tell was Sean's biological father. Of course, this news was not only surprising for Sean, Astin, Arnaz Jr., and Tell – but also for his mother.
Sean's mom was not only shocked by the results of the paternity test – she also did not believe them, and continued to believe the truth she previously told her son – that Arnaz Jr. was his biological father.
Not believing it
Duke spoke to People magazine in 2001 about what she really thought about the paternity test. She said, "I don't buy that test. I can support his truth as long as my truth, if not supported, is respected."
She added, "I have told him I know what I know to be true. When God looks me in the eye and says, 'Anna Marie, you have been mistaken all these years,' then I will consider Tell's paternity."
Still John's son
Unlike his mother, Sean chose to believe the results of the paternity test. He explained, "Science tells me, that Arnaz Jr. is not my biological father. Science tells me that Mike Tell is."
However, he still views Astin as his real father, since he raised him from birth and was the first dad-figure to him. He explained, "If you want to know who I am, John Astin is my father, Michael Tell is my biological father."
Four "dads"
Although Sean still regards Astin as his real father, he has maintained a close relationship with both Mike Tell and Arnaz Jr. He calls Arnaz Jr. his "godfather" claiming that he has a "powerful love bond" with him.
He has even formed a nice relationship with Tell who he said "turned out to be a great guy." If three dads is not enough, Sean is also still close with his step-dad Michael Pearce who he has called the "best step-dad a kid could hope for."
Confusing times
One thing is certain about this entire situation involving Sean Astin's family. This whole thing must have been so confusing for him growing up.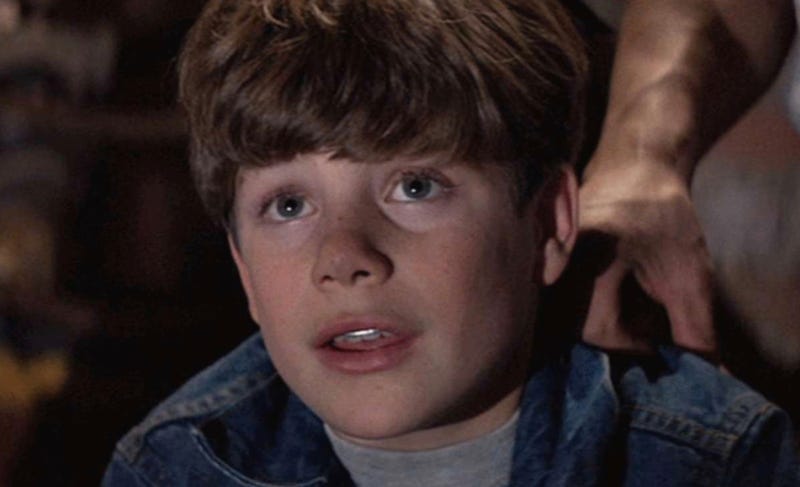 He lived over a decade believing that one man was his father, and then his mom told him she thinks his dad is actually another man. Once he accepted the change, someone else came around to be his potential father. Imagine how that must have been for him as a young man trying to discover his real identity.
Lucky kid
Though this was probably pretty difficult for him to grasp when he was first learning who his dad was, he is sort of lucky in a way.
Too many people are not even able to claim one person as their parent, and Astin had not only a loving mother, but three men jumping at the opportunity to get to know him and call him their son. He sure was a special kid for everyone to want to know him.
Not knowing
The craziest thing is that while many people had been debating who Astin's father was from the time he was born, Sean had no idea any of this was going on.
He assumed he was just a normal kid and both of the people who he called mom and dad were his real parents. He grew up not knowing that the whole world was talking about and questioning who his real father was. It must have been pretty difficult to hide something like that from him.
Spiritual connection
Sean and John Astin seem to feel like they have a spiritual connection. They feel like a DNA test doesn't really prove much when Sean had believed for most of his life that this man was his father.
It's not like a simple paternity test was going to change everything. John considers Sean to be a treasure and he appreciates their time together. The ordeal with Sean's paternity has not gotten in the way of the two remaining very close.
Doesn't fault anyone
Though this probably isn't the way Sean expected his life to turn out, he has not only accepted it, but also embraced it. He could have reacted completely differently when he found out there were multiple men who could potentially be his father.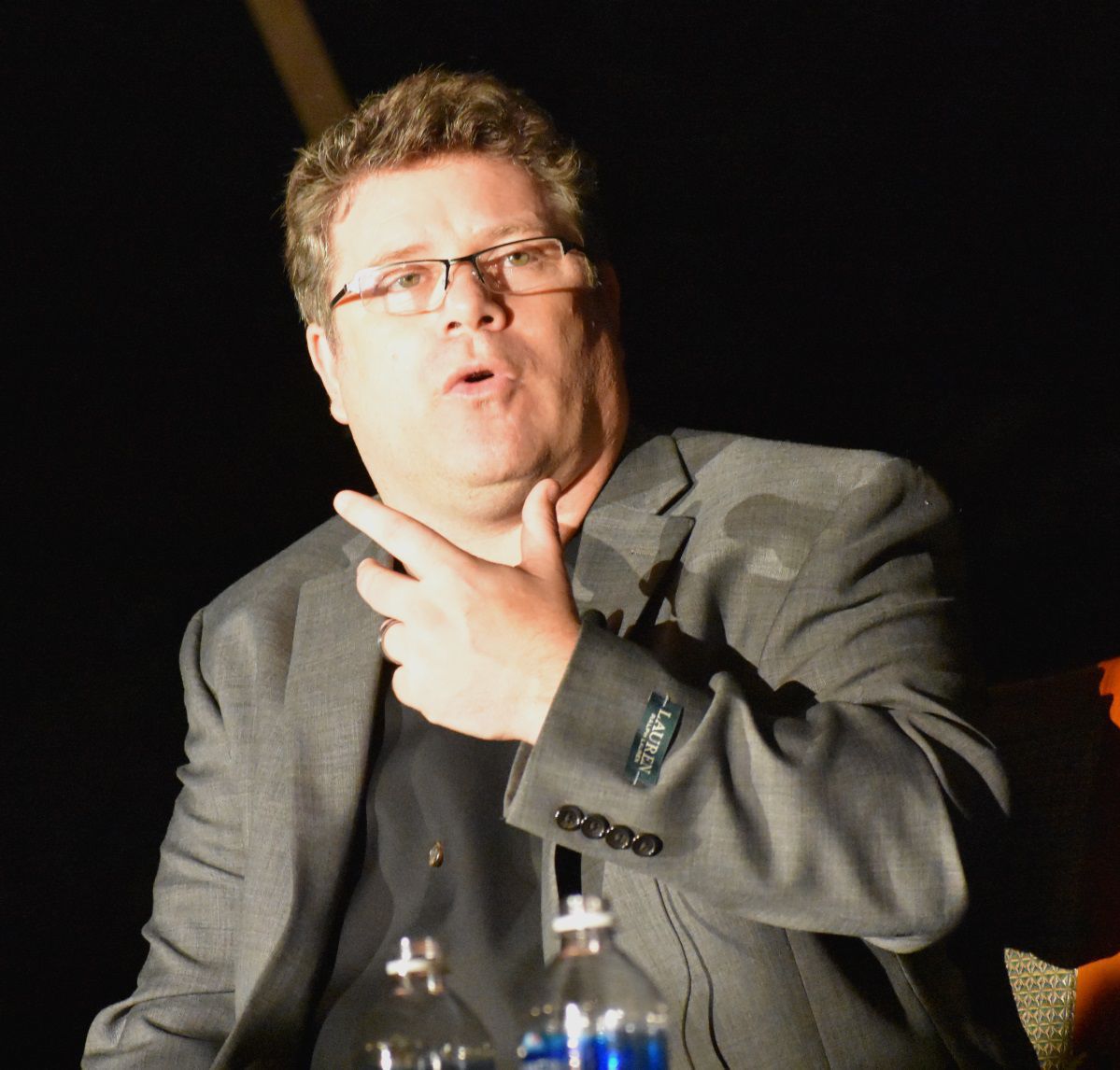 This discovery could have ruined his relationships with everyone in his life, but instead, it practically improved them. He claims he doesn't fault anyone for what happened. He now has a powerful connection with all four men.
Dad bonding
While we already know that Sean has formed relationships will all four of his "dads", perhaps the best part of this situation is that it has also brought some of the men together as unlikely friends.
John Astin has actually met Sean's biological father, Michael Tell, and claims he is a good guy and they have even become friendly. We probably can't think of another duo who would be able to be friends if something similar happened to them.
Losing mom
It could not have been easy to have lost the woman behind it all. In 2016, Patty lost her life due to sepsis caused by a ruptured intestine.
Though her passing was a huge loss to all who knew her, Duke had been suffering for years and at least now she is at peace. Sean remembers her being in pain for a while before her death. His mom also had emphysema from years of smoking, heart problems, and had sever mental health issues.
The real Patty Duke
Though the media has portrayed her as a bit promiscuous, Sean says that she was a woman who loved to love. The actor claims she had an incredible ability to love those around her and he admired the relationship she had with his stepdad Mike Pearce.
He loved his mom very much and posted a heartfelt message on Facebook about her. There is now an organization that advocates for mental health awareness in her name and Sean is very involved with it.
What family is
If there's anything to learn from this story, it might be that family is where the heart is. Sean had no idea that the man he had considered his father for the beginning of his life wasn't even biologically related to him.
Even today, he considers Astin to be his father and has a special bond with Pearce and Arnaz. This shows that family really is made up of the people that you love the most and feel the closest with – even if they don't end up being your blood relative.
Nothing bringing him down
Clearly this all hasn't brought Sean down or stopped him from having a wildly successful career. He may have had a very confusing and tough time throughout much of his life, but that doesn't mean he hasn't persevered.
Today, he is a celebrated and talented actor who continues to be beloved by his fans everywhere. He may have four men that he considers "dad" in some way or another, but this has only helped to make him the person he is today.