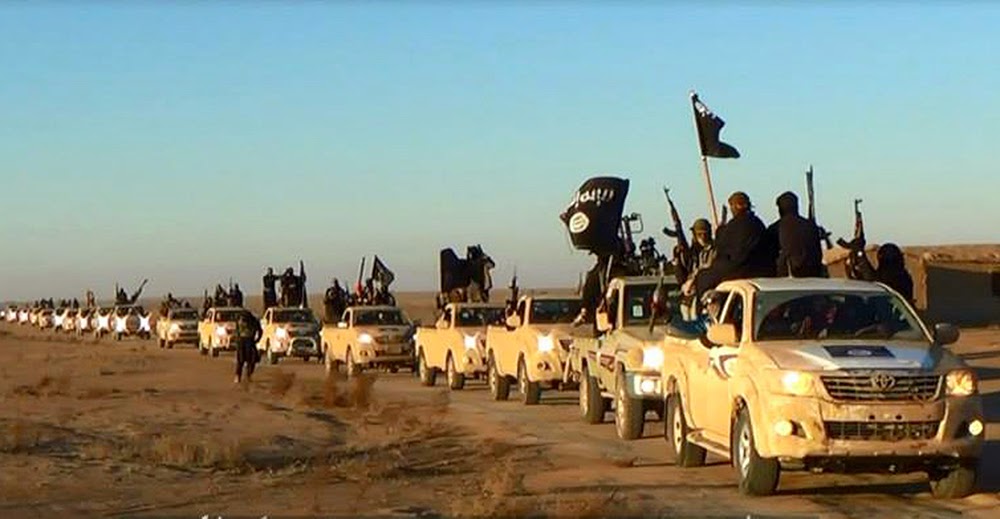 John Kerry the US Secretary of State announced that whilst the Islamic State Militants are being driven back by an international alliance in Syria and Iraq, they are still an imposing force in Libya and may claim the nation's oil wealth.
The fight against Islamic State Militants is being reviewed in Rome by officials from 23 countries who have created a unified federal Islamic government for the Muslim world across Iraq and Syria and are now spreading into other countries such as Libya.
The Islamic State forces have assaulted Libya's oil substructure and gained a holding over the city of Sirte where two rival governments are battling to win leadership. Kerry reported to the Rome Conference that Libya has many resources and the worst thing would be for the militants to gain access to millions of dollars oil revenue.
In accordance with a U.N plan for a political transition, a united government is expected to form however just a month after the deal was agreed in Morocco the implementation of the deal has been plagued with inter country fighting.
America is leading two separate coalitions targeting the Islamic State with air strikes in Syria and Iraq. There are also Western nations that are thinking of attacking the militants in Libya but they are awaiting the permission from the unity government before they are prepared to act. John Kerry explained that the US is still not at the victory they have set out and will eventually achieve in Syria or Iraq and we have seen Daesh spreading into other countries in particular Libya.
Kerry went on to say that the anti-IS group had made remarkable progress since it came together last June. At the time of this last meeting Ramadi had perished and a dark and dangerous narrative was developing. However the Iraqi forces had overpowered and retaken the city and the Islamic state lost over 40% of its territory in Iraq and 20% in Syria.
The meeting in Rome took place just as talks began in Geneva to hopefully bring about an end to the 5 year Syrian civil war which has seen deaths in the region of 250,000 and scared more than 10 million from their homes whilst also involving America and Russia on either side.
Washington announced some time back that the Syrian President had lost his right to lead but they made it very clear that their immediate priority was to rein in the groups known as ISIS and ISIL.