The entertainment industry is often called out for its lack of diversity, but these celebrity couples who come from very different backgrounds help make up for that, at least away from the cameras and the spotlight. Here are a few of our favorite interracial power couples!
[post_page_title]George Lucas and Mellody Hobson[/post_page_title]
George may have created the epic Star Wars and Indiana Jones franchises, but it's his relationship with wife Mellody that has us swooning. They met in 2002 and married ten years later in 2012 at his home, which he aptly named, the Skywalker Ranch.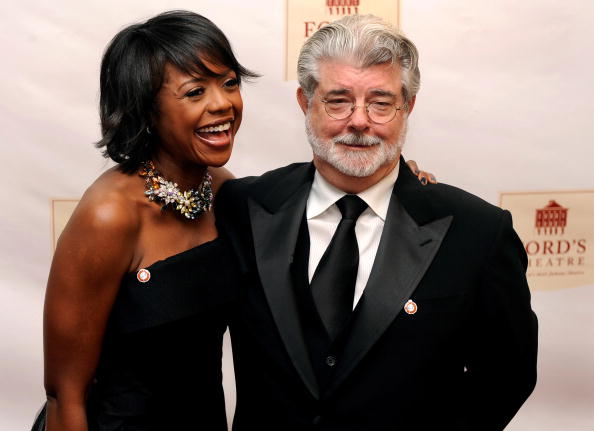 They also have a daughter, Everest, together, who they dote over. Mellody is a big shot herself, holding the position of President of Ariel Investments, and Chair of the Board of Directors of DreamWorks Animation. Talk about a power couple!
Pages:
Page

1
,
Page

2
,
Page

3
,
Page

4
,
Page

5
,
Page

6
,
Page

7
,
Page

8
,
Page

9
,
Page

10
,
Page

11
,
Page

12
,
Page

13
,
Page

14
,
Page

15
,
Page

16
,
Page

17
,
Page

18
,
Page

19
,
Page

20
,
Page

21
,
Page

22
,
Page

23
,
Page

24
,
Page

25
,
Page

26
,
Page

27
,
Page

28
,
Page

29
,
Page

30
,
Page

31
,
Page

32
,
Page

33
,
Page

34
,
Page

35
,
Page

36
,
Page

37
,
Page

38
,
Page

39
,
Page

40
,
Page

41
,
Page

42
,
Page

43
,
Page

44
,
Page

45
,
Page

46
,
Page

47
,
Page

48