[post_page_title]Corus – Toronto, Canada[/post_page_title]
There is really no place more entertaining than the Corus media company located in Toronto, Ontario, after all entertainment is what they do best and there's no wonder why their offices are like one big amusement park for their employees.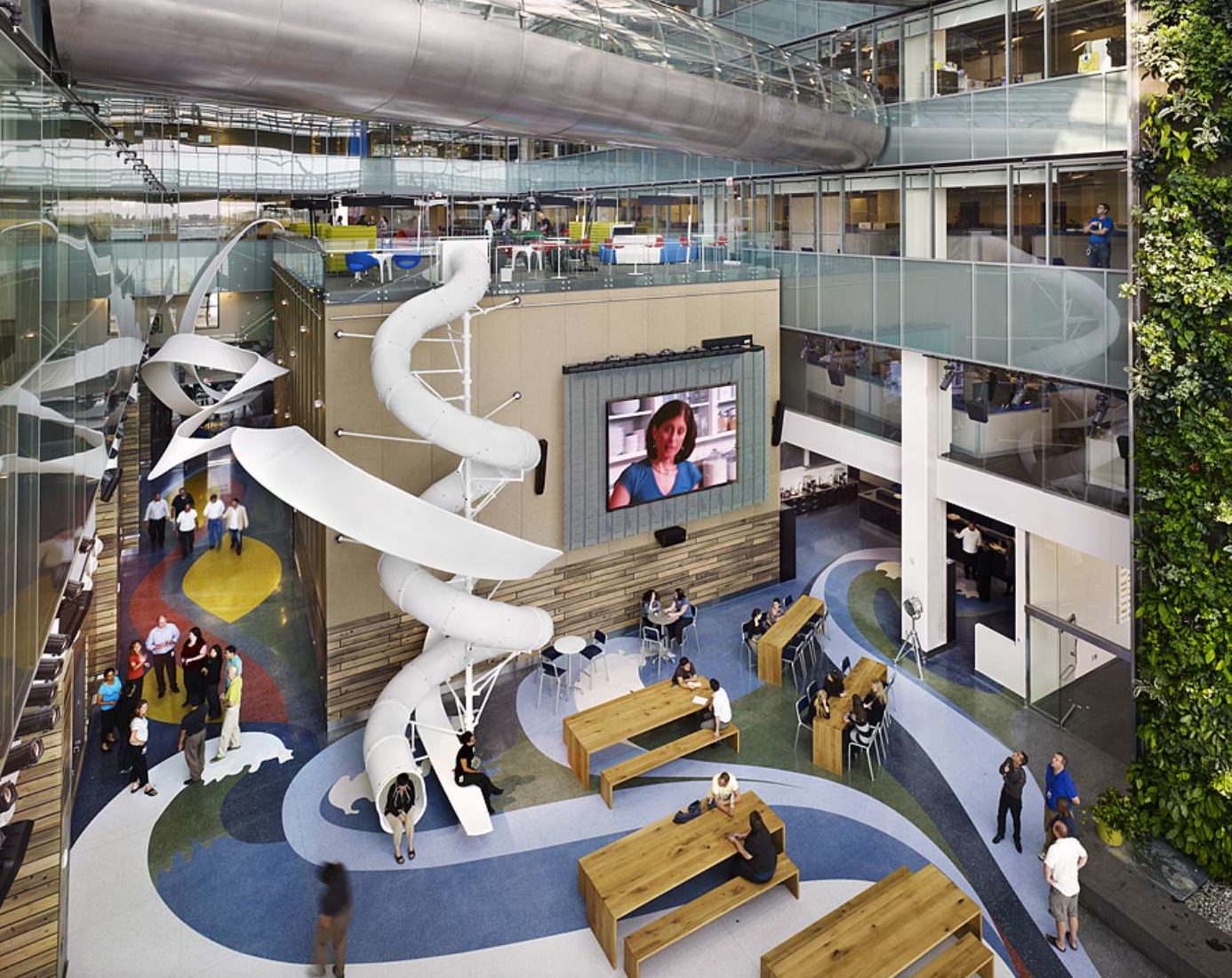 The Corus Quay building is the 500,000 sq ft home for their 1,000 employees. Being on the waterfront had a huge impact on the design of the place, hence the three story slides. Some of the cool things you can find inside is a a bicycle storage room that hold more than 70 bikes, over a hundred collaboration spaces, a lounge area and more.