---
Have you ever just wanted to pack a bag and leave the country in search of a beautiful beach and endless views? Yep, us too. When searching for a vacation destination, many of us may decide on somewhere that is good for kids, has good reviews, or is close to a family member. But is that really what you want? If you want to have the most incredible vacation to end all vacations, you need to go in search of complete and utter bliss. You know, the kind they show you on vacation commercials! If you don't know where to start, you should definitely check out the five most blissful places on earth to visit…
Denmark
Each year, the United Nations use their power and their authority to measure the happiness of every single country in the world – and Denmark almost always comes out on top. With beautiful scenery, friendly people that are more than willing to make your stay enjoyable, impeccable food, colorful buildings and impressive architecture, Denmark has everything you could possibly want from a vacation destination. In fact, more and more people are moving their whole lives to Denmark for a blissful way of life. Could you be one of them?

Australia
I mean, you just have to Google the word 'Australia' to see that this is one of the most blissful places on the planet. Australia may be a huge country, but the whole place is teeming with happiness and sights that will fill your soul for years to come. You can test your camping abilities in the outback, you can mingle with the locals in the city, or you could just check out what the friendly neighborhoods have to offer. With the Great Barrier Reef on your doorstep and koalas ready to cuddle, it's almost impossible to not be happy here.
New Zealand
As you're going to Australia, you might as well check out its neighbor, right? With more sheep than people, New Zealand is the ultimate blissful retreat. You can watch the wild penguins do their thing on the rocks, you can check out Hobbiton, you can check out the starry skies in the unpolluted air, and you can even see how the traditional tribes live their lives. With few people on this island, it's the perfect place to get away from humanity and surround yourself with nature.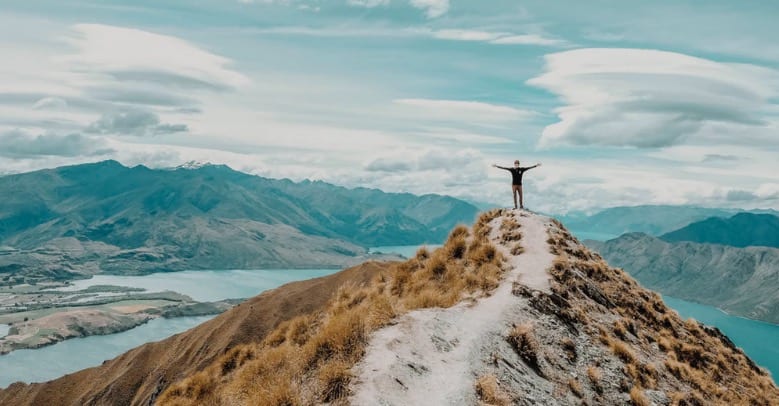 Finland
If you're ever feeling a little down, there's nothing a sauna can't do to fix your mood. The Finnish swear by their traditional sauna and do everything they can to keep their livelihood as close to nature as possible (which means they eat some questionable delicacies). As a mix of city life and picturesque mountains, Finald is the perfect combination of what you need for a happy life. Beautiful views and a pina colada!
Canada
Canadians are known for being the most polite people on earth, so why would you not want to go there?! With some of the most beautiful natural formations in the world, Canada has everything you could possibly want for a blissful getaway. There are incredible mountains, crystal-clear lakes, luscious forests and cities that will make you want to up and move straight away. If you're looking for bliss, you don't need to look any further.
Trying to find a vacation destination that fits all of your blissful requirements can be difficult. Yet, it doesn't have to be! There are numerous blissful places on earth to visit if you just know where to go. You gotta have the insider information.