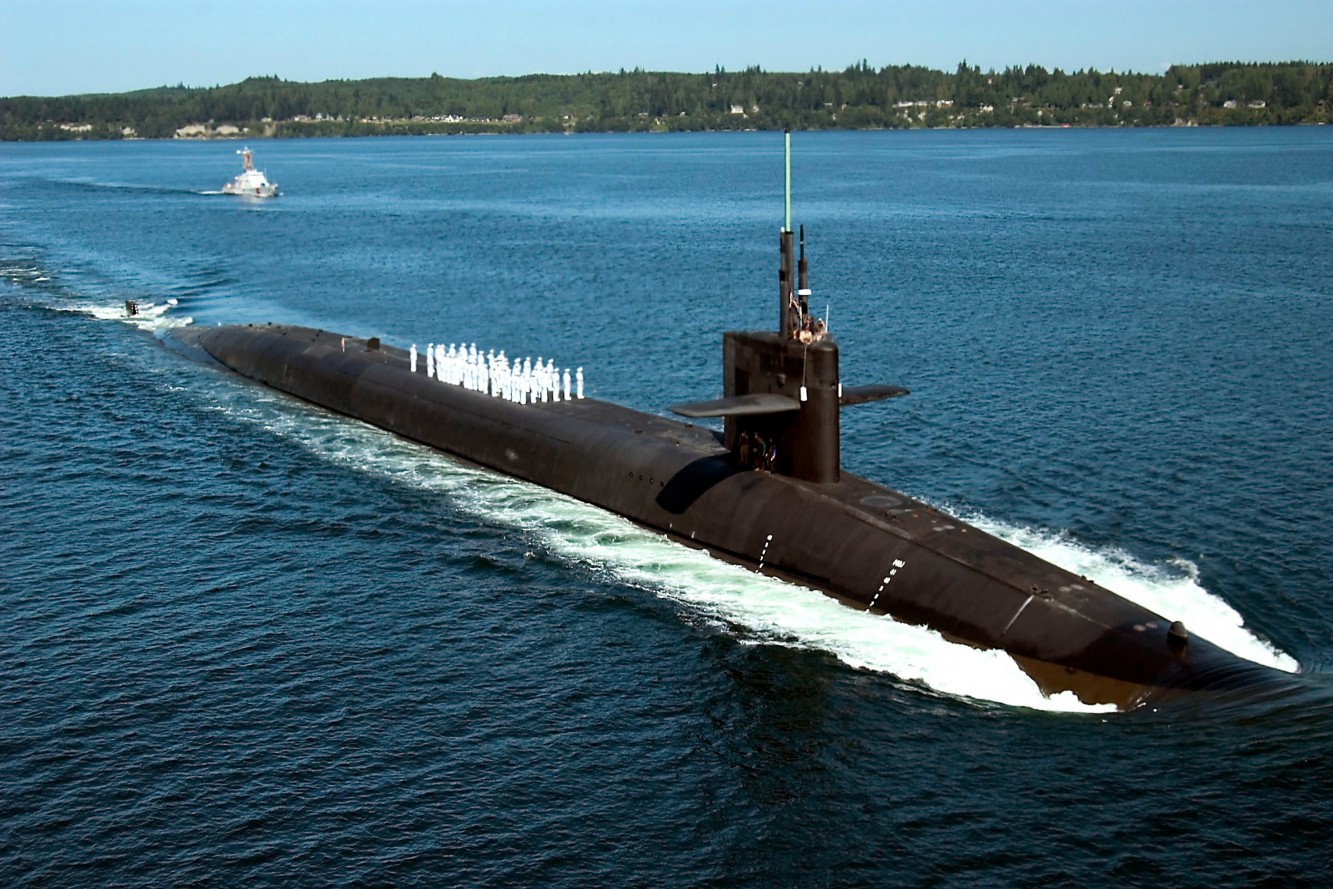 According to sources the Pentagon's next 5 year budget propositions are to include funding of $13 billion for a new submarine that is capable of carrying ballistic nuclear missiles as well as orders for new fighter jets.
The plan also modifies and see changes in the strategy of the Navy that will see them using a new carrier unmanned drone which will focus on gathering intelligence rather than combat strike missions, however the sources of this information are not authorized to discuss any of this information publicly prior to the release of the budget.
Ash Carter the U.S Defense Secretary plans to mark out his proposed spending plans and priorities for the $583 billion defense budget for 2017 on Tuesday which is ahead of the planned release of budget information on February 9th.
The plan of the Pentagon will also highlight the demand and necessity to be able to fund all of the legs of the new Air Force bomber which would be a replacement for the current Ohio submarines that carry nuclear weapons, and also new intercontinental nuclear armed ballistic missiles.
The Navy's proposed 2017 budget will fund finding new materials that take time to source for the submarines with funds for construction then figuring in the 2021 budget. The Navy expects to spend $13 billion over the next 5 years which is made up of $4 billion on research and development for the new submarines and $9 billion procurement funding. Current suggestions show that the General Dynamic Corp has the lead role together with Huntington Ingalls Industries Inc.
Boeing would be awarded with aircraft orders worth over $1 billion and it would be expected that the production would take place at the St Louis facility, with funding for two new planes in the 2017 budget and a further 14 in 2021. These plans are needed to fill the current shortfall in the number of strike fighters on aircrafts and would take into consideration the delays in the fighter jet program and exceptional long repair times for the Boeing jets.
Lockheed are expected to sell 161 fighter jets that can take off and land on aircraft and 97 other jets which have the ability to take off and land in the same way as a helicopter to the Navy in accordance with the 5 year budget plans. In order to reflect the plans the Navy have plans to rename the new drone program CBARS (Carrier Based Air Refueling System) and not UCLASS (Unmanned Carrier Launched Airborne Surveillance and Strike) that it currently goes by.
Boeing, Lockheed, Northrop Grumman Corp, makers of the unarmed and unmanned plane have already been tested on U.S carriers and the private company General Atomics have already spent millions of dollars preparing for the tender. The program was put on hold in 2014 which the Pentagon conducted a thorough review of its surveillance and intelligence programs.