Being the first lady of any country is never easy, but at least it allows women to leave their mark. Since women are the fair sex it's no surprise that there's a whole list of beautiful first ladies.
Dominique Ouattara
Dominique Ouattara is the daughter of a French Pied-Noir family in Algeria. She was married to a French teacher with whom she moved to the Ivory Coast. There she met her future husband Alassane Ouattara.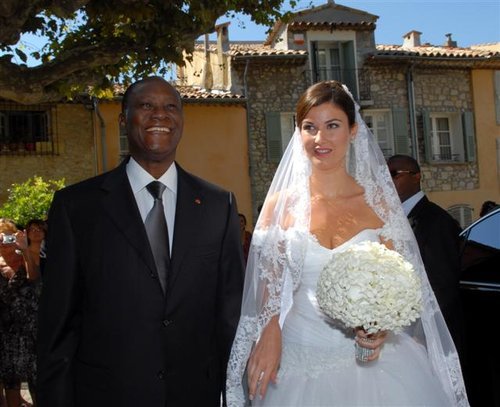 She herself became a successful real estate agent. Her husband, since 2010 President of the Ivory Coast, is a Muslim and she is a Christian, despite rumours of her being Jewish never having been put to rest completely.
Queen Jetsun Pema
Queen Jetsun Pema, the wife of the King of Buthan, Khesar Namgyel Wangchuck, is absolutely stunning. The queen consort is so stunning that the Netherlands named a tulip after her. She is probably also one of the youngest first ladies, as she is only 25 years old.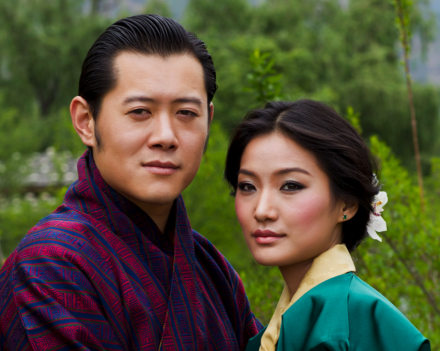 She is often called the Dragon Queen and considered a style icon in Buthan. Their wedding was so special that it was the biggest media event Buthan ever saw.
Hinda Deby Itno
Hinda Deby Itno is the wife of the Chadian president Idriss Deby. She is by far not his first wife and he already had many children before marrying her in 2005. But Hinda Deby Itno is praised for her beauty in Chad and so this marriage was an especial media spectacle.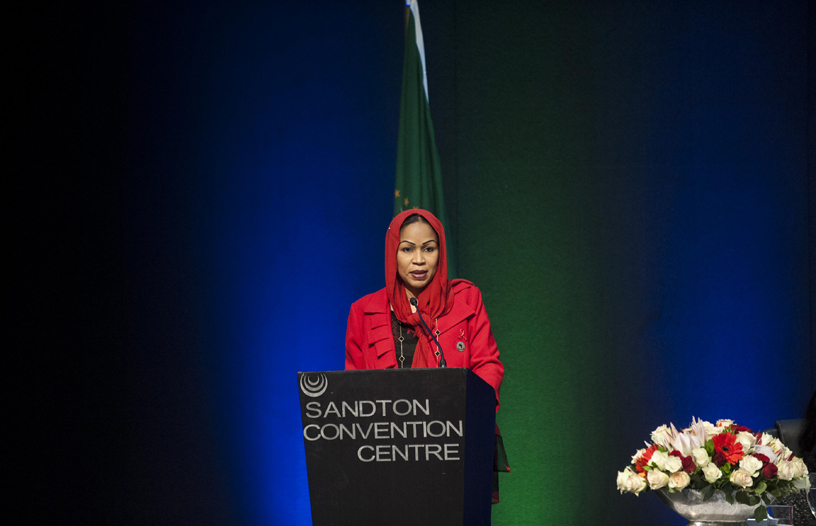 Though her beauty is always a topic, Hinda is also known for how highly educated she is, for her closeness to the president, and for an impeccable sense of style. Idriss Deby's rule has been challenged many times, but Hindra is never challenged.
Princess Lalla Salma
The wife of King Mohammed VI of Morocco is special in many ways. She's an especially pretty redhead, but that's by far not all of it. She is also the first wife of a Moroccan king who officially received a royal title. But first she earned herself an academic title by studying engineering.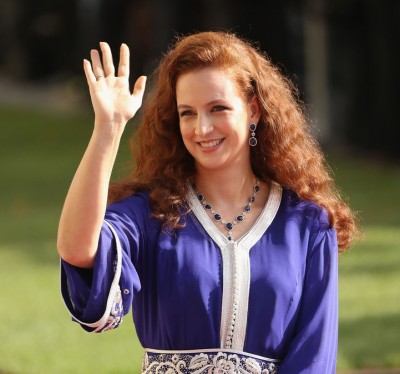 Princess Lalla Salma is known for her traditional and colorful kaftans as well as her general sense of style. She is especially involved in programmes that are health related, such as cancer and HIV prevention.
Ana Paula dos Santos
Ana Paula dos Santos is the current first lady of Angola and the wife of Jose Eduardo dos Santos. They married in 1991 but they knew each other before.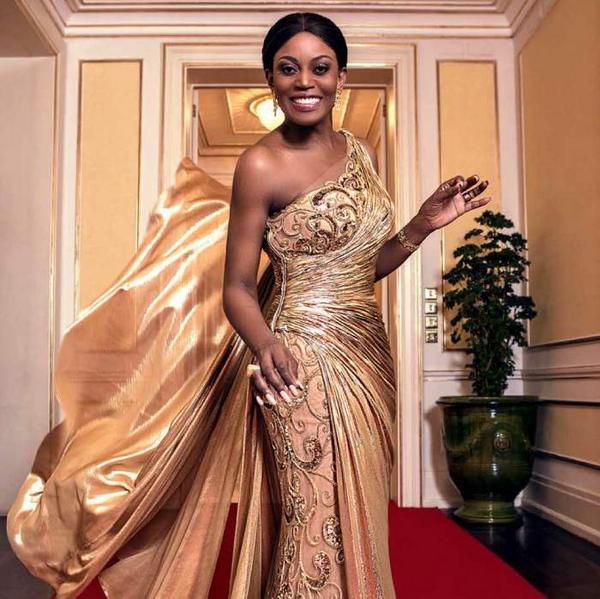 Ana Paula is undoubtedly beautiful and she used to work as a model and a flight attendant. That's also how she met her husband while working on a presidential flight. She is now particularly involved in the support of rural women through micro-credits and of landmine victims but has also influenced her husband's policies.
Queen Máxima of the Netherlands
Queen Maxima of the Netherlands originally hails from Buenos Aires, Argentina. Maxima's love story with King Willem-Alexander is like straight from a movie. When the two of them met in Spain she had no idea he was a prince at all and only later found out that he would one day be the King of the Netherlands. Maxima is a style icon and a gorgeous woman but she also has a lot of substance.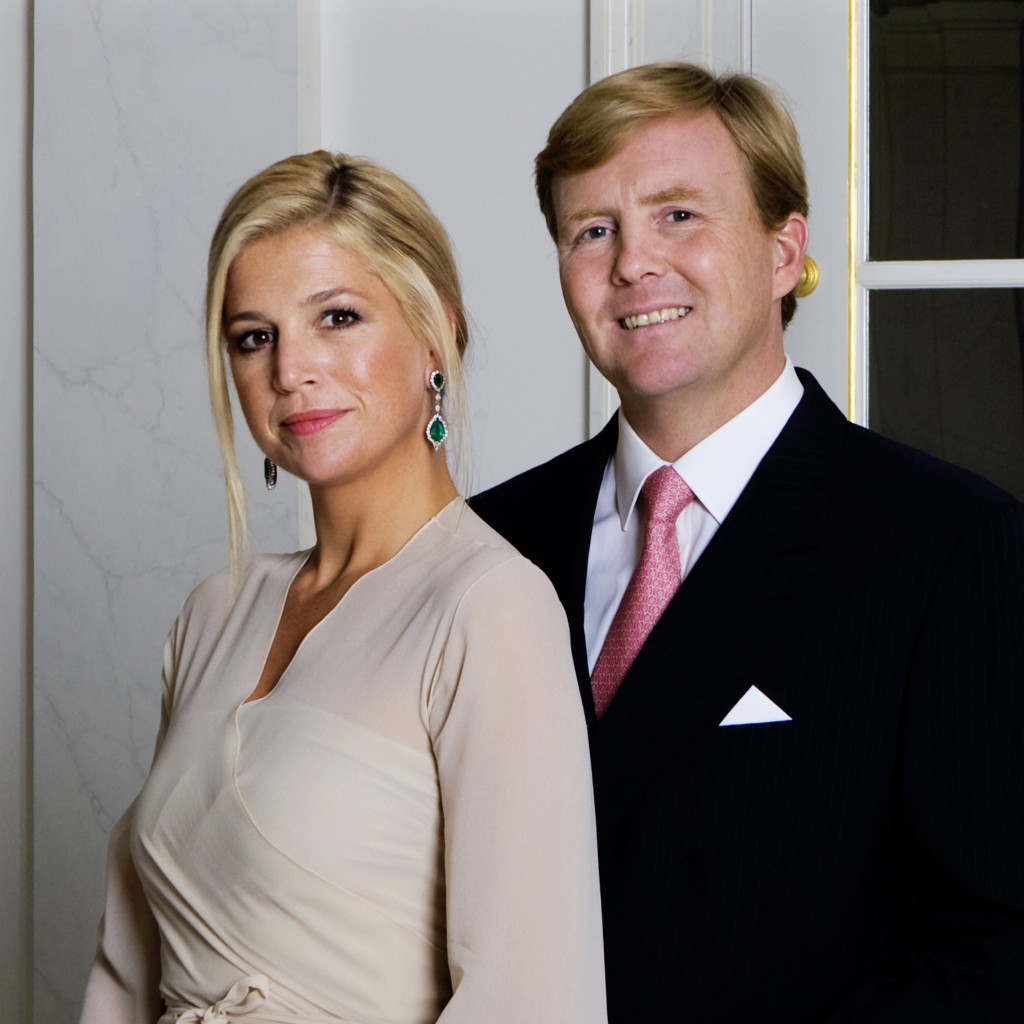 She particularly enjoys working in the field of immigration to the Netherlands, a field that has become more and more important in the past years.
Queen Letizia
Queen Letizia, a stunning lady, is married to the equally handsome King of Spain, Felipe VI. She used to be a TV presenter and news anchor but quickly fit into her role as first princess and then queen. Initially, she accompanied Felipe to meetings and occasions, but in 2006, she officially announced her own solo agenda which will focus on children in particular.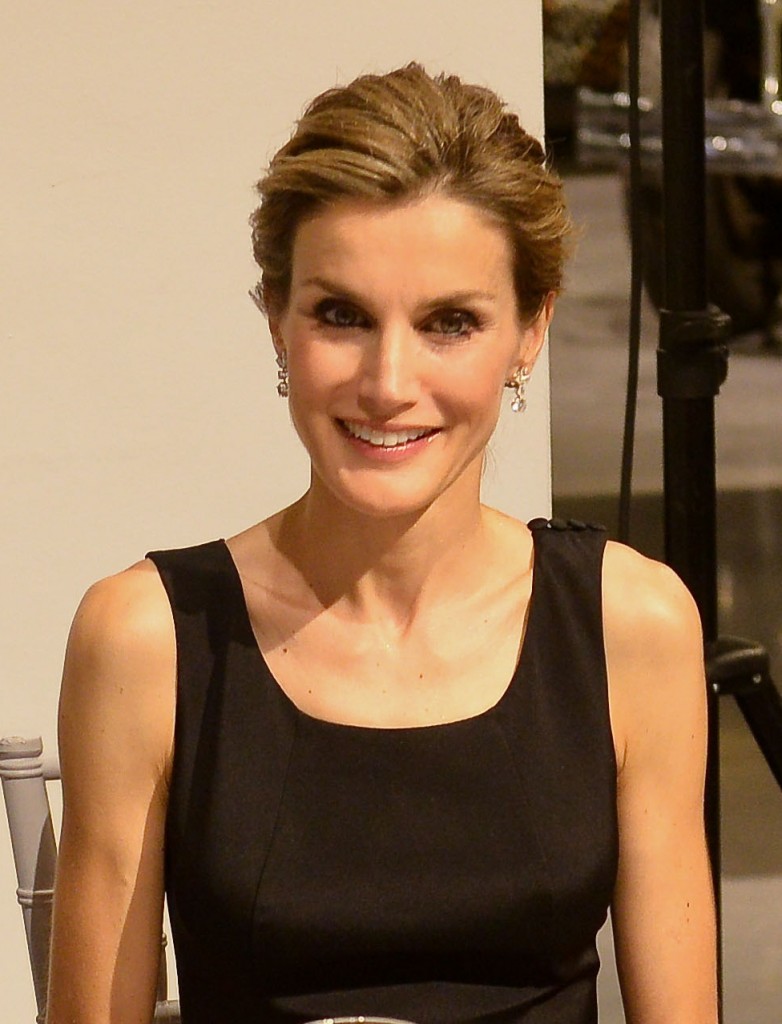 Letizia looked absolutely breathtaking at her wedding and continues to be interested in fashion until today. She is always dressed for the occasion and tries to support Spanish designers.
Michelle Obama
Michelle Obama is probably the most well known first lady to date. Michelle and Barack Obama married in 1992 and have been a great team ever since. She is a Princeton and Harvard educated lawyer and has made many projects her own as the first lady. She is trying to fight obesity by focussing on healthy diets and physical exercise, but she has many other fields of interest.
Michelle Obama is an icon for her values, her style, and her accessories and is known as a trendsetter.
Angelica Rivera
Angelica Rivera Hurtado is the first lady of Mexico. She married Enrique Peña Nieto in 2012 when he was still a governor and became the first lady in 2012. Before that, she was an actress, a model, and a singer. The media is enchanted with this beautiful lady and believes that she greatly helped her husband when he was running for president.
She still takes great care how she dresses, but her style has become a little less revealing and sexy since she became the first lady.
Mehriban Aliyeva
Mehriban Arif qizi Aliyeva is not only the first lady of Azerbaijan, but many think that she will actually be the next president when her husband, president – and dictator – of Azerbaijan steps down. She is a very controversial first lady, especially after the Wikileaks scandal when it became known that foreign diplomats consider her to be less than informed about world politics.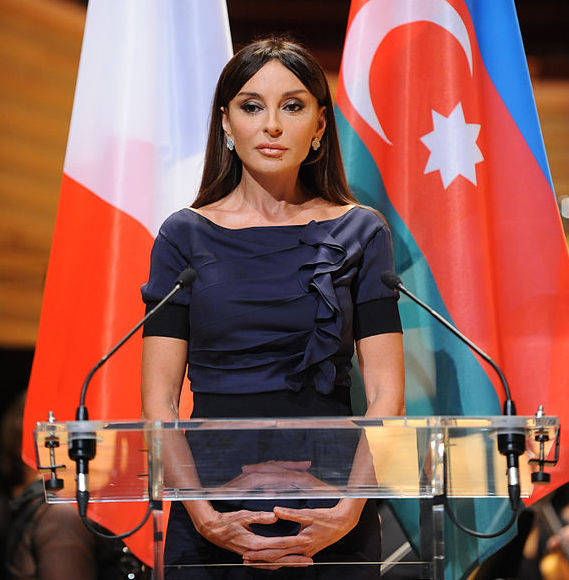 The leaked documents also commented on her physical appearance, be it her sense of style or her alleged plastic surgeries.
Queen Rania
Among all the beautiful first ladies, Queen Rania Al-Abdullah of Jordan is a particular beauty. Rania was born to Palestinian parents in Kuwait and married the King of Jordan, and she has been a very influential first lady ever since. She has many agendas, including especially education and youth, and she is an avid user of social media to promote her causes.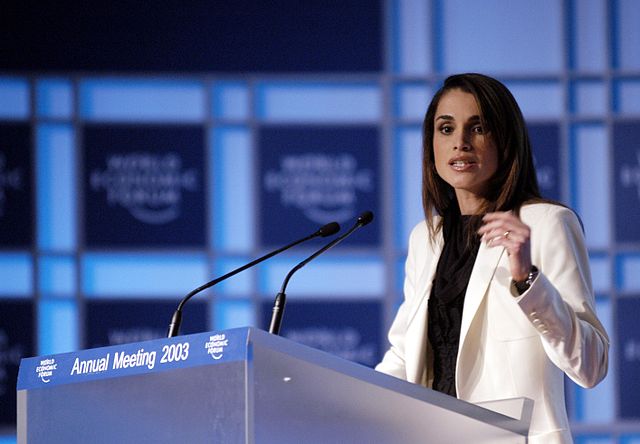 She is the epitome of style and beauty and couples this with great media skills and her intelligence and composure.
Sophie Gregoire-Trudeau
Sophie Gregoire-Trudeau is one of the newest first ladies on the list. She is the wife of the Candian Prime Minister Justin Trudeau. She was actually in love with Justin since they were children, having been a classmate of his brother's. She used to work as a television host and is a certified yoga instructor.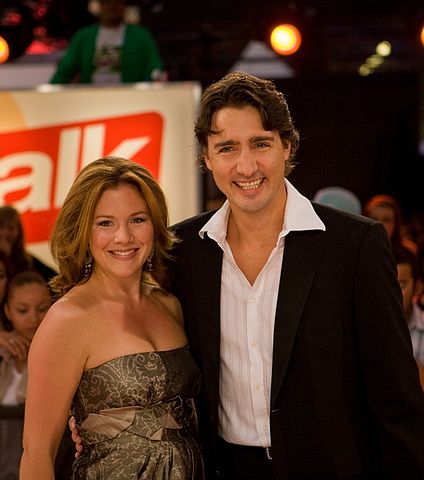 Sophie Trudeau has the classic neighborhood girl charm and is known for her various charity works. She is a very authentic first lady and sometimes just breaks into song.
Chow Mei-Ching
Chow Mei-Ching, also known as Christine Chow Ma, is the Chinese first lady. She is a lawyer and did not want to stop working when her husband Ma Ying-Jeao became president but had to in order to avoid a conflict of interest. Chow Mei-Ching does not like to be portrayed as an accessory to her husband.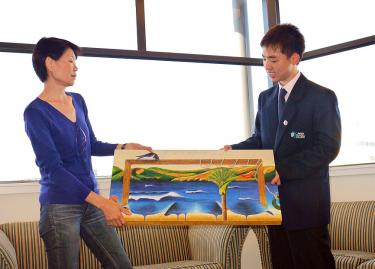 Not surprisingly, since she is the one that financed his studies by taking many jobs so he would never have become president if it weren't for her.
Zeinab Suma Jammeh
Zeinab Summa Jammeh is the wife of Yahya Abdul-Aziz Jemus Junkung Jammeh, the President of Gambia. By all accounts, she is not a great first lady and possibly not even a very decent human being. But she certainly is pretty.
[adrotate group="2″]
Although she is officially the first lady of Gambia her marriage has been a little rocky since her husband took a younger, second wife.
Asma Al-Assad
Syria has been front page news for years now, but sadly this is due to the constant violence and war there. The fact that Asma al-Assad is married to a war raging dictator doesn't detract from her being an especially beautiful first lady.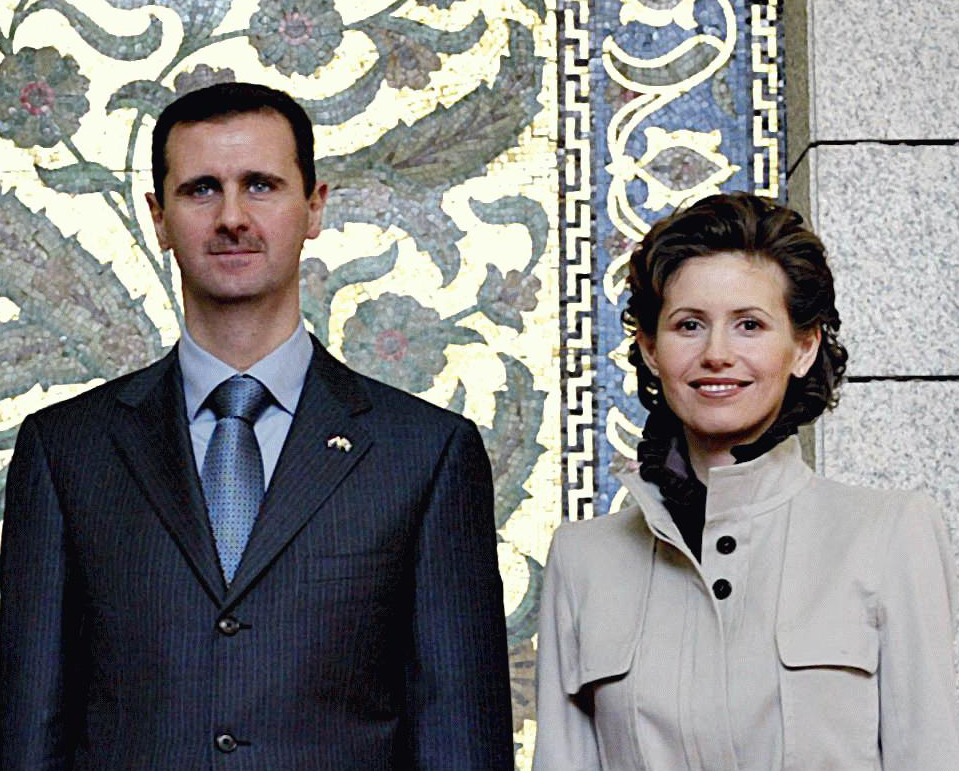 Her public image has suffered greatly since the uprising and a Vogue article describing her as a rose in the desert was pulled after violence in Syria began.
Ri Sol-Ju
Ri Sol-Ju, otherwise known as Lee Seol-Ju, is the wife of Kim Jong-Un. Basically, nothing is known about this first lady and wife of one of the greatest dictators of our time. Not even the year of her birth or her real name are confirmed. She stands out from other North Korean women by having access to more Western-style clothing.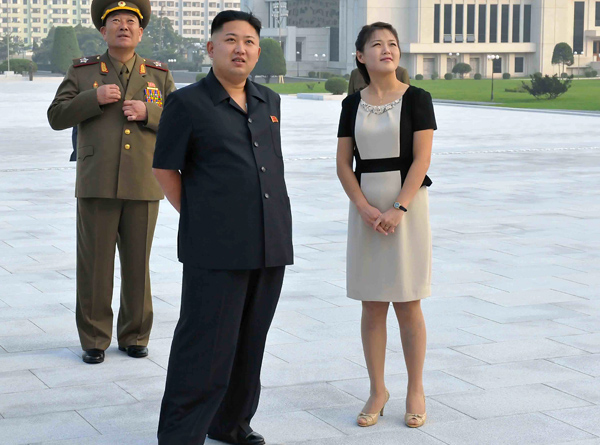 Kim Jong-Un reportedly had up to nine people executed for spreading a rumour that she had once starred in a sex tape.
Sylvia Bongo Ondimba
Sylvia Bongo Ondimba is the first lady of Gabon. She was born in France but grew up in different African countries. In 1989, she married Ali Bongo Ondimba. Family is very important to this striking first lady and she has three children of her own as well as one child that her husband and she adopted together.
[adrotate group="2″]
She founded and heads the Sylvia Bongo Ondimba Foundation that focusses on family issues.