TV shows are as popular now as they ever have been. Thanks to online subscription services like Netflix, we can sit at home for hours on end binge-watching entire seasons of a show if we want to. With audiences moving toward these subscriptions, the regular and cable TV networks have been fighting back by heavily promoting their new shows, hoping to entice viewers away from their online competitors.
The hype surrounding new TV shows can make millions of us tune in to check it out, after all, it could be the next big thing, and you'll want to get ahead of the game to avoid any spoilers. Have you ever been hyped for a show only to be left disappointed? We have looked at some of the biggest flops in TV history that were victims of their massive promotion campaign.
Vinyl, HBO
HBO tried to combine music and drama and used two experts in each field to try and make that succeed. Legendary rocker, Mick Jagger, and legendary director, Martin Scorsese, were the executive producers on Vinyl, but even their collective expertise could not save this project from failure.
The networks spent a lot of money on this project, and it is estimated it cost roughly $10 million per episode. Things did not get off to a good start which might be why it failed so spectacularly. The show kicked off with a two-hour pilot episode, something that proved to be too much for most viewers as many did not return for the second and subsequent episodes.
Lone Star, Fox
This show was to feature an attractive man who had been labeled as the next George Clooney. No pressure then on the male star of the show, James Wolk. With much hype surrounding the show, many thought this critically acclaimed drama had plenty of legs in the TV ratings race.
Sadly that was not the case, it had a very limited pilot audience, just over 1 million viewers, and, after just two episodes it was pulled from the network. Audiences failed to connect with the bad acting and hard to follow script. The only thing that might have saved this project would have been if they had managed to actually cast George Clooney in the leading role.
The Fugitive, CBS
Harrison Ford played the main character in the 1993 movie, but the actor cast to fill his shoes for the TV show spin-off in 2000 couldn't manage the tough task. Tim Daly played the main character who was framed for a vicious crime who escapes his jailers and hunts down the man who set him up.
There was plenty of cash spent in promoting the TV show, but it just couldn't capture the feel of the movie, or the 1960s original TV series.
Manimal, NBC
The idea behind NBC's Manimal was a strange one. The story follows Dr. Chase, a man who has the ability to turn his body into any kind of animal he could think of. The show was great fun for younger audiences, but in 1983 it was competing with the A-Team, and it fell way short of the large audiences that show was getting.
There was a huge budget spent on the technology to transform the doctor into the animals, but the transformations didn't look convincing, and viewers soon turned off.
Marvel's Iron Fist, Netflix
Netflix had a few successful TV shows set in the comic book Marvel universe. They had successfully brought Daredevil to life, banishing many people's bad memories of the Ben Affleck movie in the early '00s.
Jessica Jones was a popular TV show too on Netflix, and when it was announced they would be bringing comic book fan favorite Iron Fist to the screen, Marvel fans were eagerly anticipating the next installment. The show aired and has been considered a flop by many, despite the massive budget.
The Event, NBC
This 2010 sci-fi series was anticipated to pick up fans of Lost who were waiting for another TV show to get their teeth into. NBC reportedly spent around $15 million just on promoting their new project, and with a pilot episode costing roughly the same again, it seemed as though it would be a big success.
Initially, viewers tuned in but after ten episodes viewer interest had waned and the show was unable to bring them back. The Event ended up being canceled after just one season.
Supertrain, NBC
Supertrain is considered one of the biggest flops in TV history. There was a huge budget spent back in 1979 to try and cash in on the sci-fi market that Star Wars had recently helped to boost.
NBC spent heavily on the marketing and production of the show and had high hopes for its success. The show failed to connect with pretty much anybody who watched it and it is reported to have almost entirely bankrupt NBC due to the money they put into it before hauling it off air.
You're in the Picture, CBS
Back in the '60s, Jackie Gleason was one of TV's biggest stars. There was much buzz after TV fans heard he was going to be presenting a new game show. The contestants were made up of celebrities who had to stick their heads through a famous picture, and the other guests would have to describe the scene.
It had terrible reviews and was canceled after one episode. The next time it was on air Gleason just sat in an armchair apologizing for 30 minutes for how bad the show was.
Terra Nova, Fox
Not many TV shows can spend money getting their show promoted in movie theaters at the screening of blockbusters like Harry Potter and X-Men. Terra Nova did though, and the spending didn't stop there; they also spent around $16 million on the pilot and even more on the special effects that brought the dinosaurs featured in it to life.
The show didn't do as well as Fox had hoped and, instead of commissioning another hugely expensive season, canceled Terra Nova after just 13 episodes.
Battlestar Galactica, ABC
Another show hoping to ride on the sci-fi coattails of Star Wars, Battlestar Galactica was a big disappointment in the late '70s. It had a huge budget for the time and although it was initially a major success, it soon began losing viewers.
With movie-like trailers, much was expected of this show, but when it was being out-viewed by sitcom All in the Family, NBC decided they would pull the expensive production from their network at the end of the first season. The show was rebooted in 2004, and this time it was a success.
Viva Laughlin, CBS
This musical drama was pulled from the air pretty quickly, it lasted just two episodes. It was hugely expensive to make and even having Hugh Jackman behind the project was not enough to save it.
Jackman was at the height of his popularity in 2007, and even his appearance in the two episodes that did air couldn't convince many people to watch this expensive flop. The show was described as the worst in history by TV critics at the time.
The Get Down, Netflix
The Get Down was a musical drama directed by famous writer/director Baz Luhrmann. There was a colossal budget behind the show, estimated around $120 million in total, but despite the hype surrounding it, Netflix didn't feel the number of viewers it was getting justified giving it a second season.
The hip-hop musical featured many industry experts behind the scenes, but collectively their knowledge just didn't turn The Get Down into a show that connected with many viewers.
Cop Rock, ABC
Cop Rock was a musical drama about police officers going about their duties. It was marketed by ABC heavily, and because of this, there were a lot of people who tuned in to the show in 1990 to see what all the fuss was about.
ABC really tried to convince audiences their show was going to be a hit and when they delivered their project audiences were convinced it was not. There were 11 episodes broadcast before the network had to pull the plug on the show.
Father of the Pride, NBC
NBC were hoping to bring some adult humor to the animated world. DreamWorks had recently released Shrek, and the movie was a huge hit, so NBC wanted the animators to produce this TV show following the adventures of magicians Siegfried and Roy's famous white tigers.
Unfortunately for NBC, one of the real-life tigers mauled Roy at a live show and audiences thought the show was in bad taste. The show was promoted at the 2004 Summer Olympics, but audiences just weren't biting when it was finally aired, the show lasted only one season.
Marco Polo, Netflix
Marco Polo cost Netflix around $200 million over the two seasons they aired it. Many critics drew comparisons to Game of Thrones and described it as a watered down version of HBO's fantasy hit. The series was ambitious, and Netflix kept throwing money at it to get it off the ground.
Despite the large budget, it was canceled after just two seasons. Marco Polo failed to captivate audiences and Netflix ultimately decided the show was not worth the money they were putting into it.
Marvel's Inhumans, ABC
Marvel have a large share of the TV and movie market at the moment, so ABC wanted to get in on the superhero action with their own series, Inhumans. They even debuted the pilot in IMAX theatres in 2017 before ABC decided to cancel the show after just eight episodes.
They had pushed the marketing on a show that didn't feel anything like some of the successful TV shows and movies, with costume design being a major flaw according to critics and fans alike.
The Bionic Woman, NBC
The Bionic Woman was a reboot of a much-loved show from the '70s, and NBC thought that viewers would love the rebooted version of a classic TV show. They spent over $15 million on promoting the show, and the pilot episode was said to cost around $7 million.
The show came out in 2007 without much critical praise, and with the unfortunate timing of the writer's strike, the show was running out of viewers faster than it was running out of money.
Camelot, Starz
Sometimes when a show works, the massive budget spent on it doesn't matter so much; shows like The Crown, Westworld, even Friends all had episode costs of around $10 million.
Those shows have huge viewing figures though, and one show that had a similar budget but not the same number of viewers was fantasy series Camelot. The show aired just two months before Game of Thrones and once that show came out, Camelot lost its viewers before being canceled after only one season.
Troy: Fall of a City, BBC One/Netflix
Troy: Fall of a City is a British-American television series that focuses on the love affair of Paris and Helen of Troy and all of the madness that took place during the Trojan War.
The miniseries is set in the 13th century BCE and it depicts the siege of Troy that took place over a ten year span. Though the show got generally good reviews from critics, it lost nearly half its viewership within the first four episodes – despite it's budget of ₤16 million per episode.
Stalker, CBS
CBS wasn't shy in promoting their new crime drama that followed police officers as they tried to hunt and track down stalkers across the city of Los Angeles. It starred Dylan McDermott and Maggie Q as the partners who were responsible for bringing the stalkers to justice.
As audiences got to see the show they soon realized that it wasn't really that interesting, as there are only so many ways the stalkers could follow the people they were obsessed with, unlike a homicide or narcotics division there just wasn't enough variety.
Scream Queens, Fox
Scream Queens looked as though it was going to be the next big thing for sure. It was heavily promoted by Fox in the lead up to its 2015 release. Fans of slasher horror movies and serial dramas were licking their lips expecting to have found their new favorite TV show.
While initially there was some intrigue, excluding a small core of loyal fans, most TV audiences had switched off by the time the second season was drawing to a close, causing Fox to pull it from their lineup.
Kings, NBC
Casting a brilliant actor such as Ian McShane might be enough to save some TV shows, using the British actor as much as possible will undoubtedly keep audiences attention focused.
One of the problems for Kings was that it was a retelling of the story of King David, a Christian historical figure, but the show made no mention of its religious undertone during the marketing campaign. It was expensive to make, and the slow moving story caused NBC to cancel the show after one season.
Flashforward, ABC
It is estimated that ABC spent huge sums of money on Flashforward's production and marketing costs. The 2009 show featured many of the cast of TV drama Lost, and it seemed to follow a similar plot.
In Flashforward everyone on Earth fell unconscious at the same time, having visions of the world in six months time. It was a confusing story, and after the disappointing ending to Lost, viewers didn't want to hang around for the same thing to happen again. It was canceled after the first season.
Joey, NBC
Joey starred Matt LeBlanc as he reprised his role as Joey Tribbiani from the hugely popular sitcom Friends. Friends fans were looking to fill the void that Friends had left after it finished in 2004 and it was thought that Joey could help fill that gap.
The show was given a huge promotional push, but once audiences began watching the sitcom, they quickly turned off. The show did get a second season, but with audience figures dwindling, NBC finally pulled the plug on the Friends spin-off.
Star Wars Holiday Special, CBS
In 1977 the sci-fi movie Star Wars had sent film fans into raptures, and people were craving more from the fictional world created by George Lucas. In a bid to give the fans what they wanted, a TV show was commissioned just one year later, Star Wars Holiday Special.
Fans were eagerly awaiting the chance to see their favorite heroes, Han Solo, Chewbacca, and Luke Skywalker in action. The show ended up being a variety act which was received terribly – so much so that it hasn't been aired ever again.
Charlie's Angels (remake), ABC
The original Charlie's Angels TV show was a huge hit with TV fans during the '70s, then in the early '00s, a movie was made that also went down well. Seemingly riding a wave of renewed enthusiasm for the action show, a rebooted TV show was released in 2011.
ABC made sure everybody knew it was coming, but unfortunately, it completely missed the mark and what was once a charming and exciting TV show felt incredibly stale according to critics. Viewers soon switched off from the big-budget TV show.
Jonathan Strange and Mr Norrell, BBC
The BBC is a publicly funded British TV company, so any expensive production they invest in is always going to be heavily scrutinized. They spent a lot of money bringing the epic novel Jonathan Strange and Mr. Norrell to life.
The trouble with the show was that, much like the book, it takes a long time to get going and TV audiences were just not into it; despite the fact it is an epic story about two wizards who have a bitter rivalry following a broken student-teacher relationship.
Lost in Space, Netflix
If you've ever seen the original Lost in Space sci-fi TV show from the '60s you'll know it's a pretty silly romp through an intergalactic world. A 1998 movie of the same name pretty much followed in the same footsteps, but this 2018 Netflix reboot has attempted to make it a serious adventure.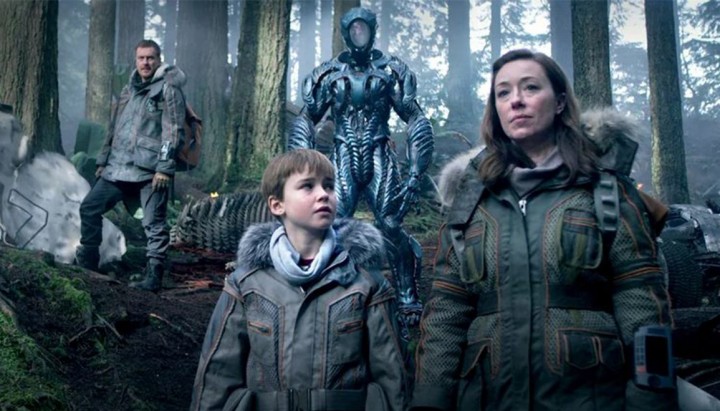 Netflix doesn't tend to spare any expense when created binge-worthy TV shows and didn't here but failed to draw audiences in as they lost the fun element, and replaced it with pretty dull space drama according to critics.
Day Break, ABC
The premise to this crime drama is much like the Bill Murray comedy classic Groundhog Day. The main character, Detective Brett Harper, wakes up in a cell seemingly framed for a crime he didn't commit.
He learns a little more about how he was framed each day, but every morning wakes back in his cell, no matter where he escapes to. There were plenty  of action sequences costing a lot of money but, sensing a lack of interest, ABC pulled the show from the network after just one season.
The Beautiful Life: TBL, The CW
Ashton Kutcher was a co-creator of this TV drama, but despite his heavy involvement and promotion of the show, few TV fans were buying into what it was all about. On the face of it, people probably should have liked the show, it starred Mischa Barton, Sara Paxton, and Gal Gadot as a group of models all living together.
The show only lasted five episodes before being hauled off the air, proving to be one of the biggest flops in TV history.
Beverly Hills Buntz, NBC
Sometimes a show is so successful that TV executives assume that a spinoff set in the same universe will be equally as successful. NBC brought Beverly Hills Buntz to our screens in 1987 as police drama Hill Street Blue came to an end.
Hill Street Blues was a successful drama, but Beverly Hills Buntz was repackaged as a comedy bringing the character Norman Buntz from the parent show along. It had plenty of promotion after being associated with Hill Street Blues, but it only lasted one season before being cut from NBC's program schedule.
Momma's Boys, NBC
Ryan Seacrest was at the peak of his powers in the '00s as the host of reality TV show American Idol. He was the executive producer of Momma's Boys, a show that locked three men in a house with their moms and a host of women for them to potentially date.
The moms were in the house to try and steer their sons toward the women they liked the best. Despite initial interest, thanks to Seacrest's promoting powers, the show only lasted one season.
How To Be A Gentleman, CBS
CBS tried to sell this sitcom to its viewers by airing it straight after Two and a Half Men, but after their first airing decided it wasn't strong enough to follow in the footsteps of the sitcom.
The show followed two men, one a bit of a mess, and the other a gentleman, as they go about their different lives and learn lessons from the other. The show didn't even get a finale and was completely pulled from the air following just nine episodes.
The ½ Hour News Hour, Fox News
Fox News were taking envious glances at The Daily Show and decided they wanted a piece of the satirical news pie. With the entire Fox News promotion machine behind them, this satirical comedy began life trying to take viewership from Jon Stewart.
Despite the promotion, the show fell flat, with many critics claiming that all of the jokes and material felt forced and the show just didn't have a natural flow to it. Needless to say, the show didn't last too long and The ½ Hour News Hour is no more.
APB, Fox
Fox's APB sounded like it was going to be great and although it might be stylish, there appeared to be little substance behind the gloss. The action show followed the fate of a troubled police department after they were bought by a wealthy tech billionaire businessman keen to integrate much of his technology into the precinct.
Fox spent a lot of money on making this show look the part, they just forgot to allocate some of the budget to the scriptwriters, missing much of the drama to make it a hit.
Emily's Reasons Why Not, ABC
Casting Heather Graham in this sitcom seemed like it would ensure that viewers tuned in; after all in 2006 she was a pretty big movie star. Audiences got to get a look into Emily's life as she lives by a strict set of guidelines known as her "reasons" not to do things.
She suddenly realizes that she has missed out on so much as quickly tried to put that right. The show only lasted six episodes before ABC took it off their network.
Hello, Larry, NBC
Another TV series that aimed to cash in on the success of another, Hello, Larry, was a spinoff from the incredibly popular sitcom Diff'rent Strokes. The TV executives wrongly assumed that faithful viewers of Diff'rent Strokes would happily follow this continuation of the story through the eyes of minor character, Larry.
NBC were struggling with ratings at the time and put a lot of hope and money into making Hello, Larry a success. Although the show lasted two seasons, it failed to entertain audiences.
Knight Rider (remake), NBC
For those who were around in the '80s, they might remember a little show called Knight Rider, starring one of the biggest TV stars of the time, David Hasselhoff.
The '80s was long gone, and in desperate need of a new show to bring in audiences, NBC thought they would give this much-loved series a reboot in 2008. Plenty of money was spent on special effects and promotion of the show, but NBC pulled it from the air after 17 episodes of the first season.
Joanie Loves Chachi, ABC
Happy Days was a huge TV success during the '70s, so when it came to a close ABC wanted to continue the story, hoping that audiences would be crying out for more. They released Joanie Loves Chachi in 1982 promoting the lives of two of the main cast from Happy Days, Joanie and Chachi.
The pair tries to make a rock career for themselves but even though an initial mini-series had interest, a full second season proved to be too much for audiences and ABC were forced to cancel.
Free Agents, NBC
Sitcom Free Agents starred Hank Azaria in a retelling of a British TV show of the same name. The show followed Azaria's character, Alex, a recently single public relations executive who happens to meet an equally single public relations executive and the two seem to hit it off.
TV audiences didn't really get the chance to see how the relationship developed as viewing figures were bad and NBC were forced to cancel the show after just four episodes.
Do Not Disturb, Fox
There were enough household names starring in Do Not Disturb to make audiences tune in, but once they had watched an episode or two the trick was getting them to tune back in. It featured Dave Franco, Jerry O' Connell, and Niecy Nash.
This sitcom took viewers behind the scenes at a small-time hotel as the manager struggled to keep up with her guests. The show lasted just six episodes before Fox pulled the plug and forced the show off the air.
Cavemen, ABC
Cavemen is one of the most expensive TV flops of all time. It all started for Cavemen with a TV commercial for Geico featuring cavemen in the modern world. For some reason, ABC thought that what worked for a 30-second commercial would translate well into a 30 minute TV show.
Lots of money was spent on costumes and promoting this show, but viewers were turned off by the show as the idea of cavemen living in modern times had been done before. After nine episodes, the show was canceled.
Osbournes Reloaded, Fox
You might remember the reality show that seemed to spark a million copies, The Osbournes. This show, hosted by MTV, took the world by storm and people loved tuning in to the expletive-filled rants from the rock legend Ozzy Osbourne and his family.
Years later, Fox tried to tap into the nostalgia market and launched Osbournes Reloaded; a sketch and prank show that should have been in good humor but which many said was just overly offensive. TV station refused to air the show after the first episode, causing it to be canceled.
New Amsterdam, Fox
New Amsterdam was a 2008 TV drama starring Game of Thrones actor Nikolaj Coster-Waldau. He played John Amsterdam, an immortal man who chooses to live his life as a cop in New York.
There were high expectations for this show, and the initial promotion paid off as over 13 million people tuned into the pilot episode. As the show would continue, the viewing figures dropped dramatically. After just eight episodes the show was panned, as Fox decided there was nothing to do but cancel it midway through the first season.
Skins (remake), MTV
Teen drama Skins first appeared in the UK where it was well received, and with such a successful format, the show's creator thought it would be a good idea to bring it to the US. The show was recast for an American audience, but it soon became clear that American audiences were not as receptive to the show as British people were.
The show was criticized for its young teenage cast being very promiscuous and viewers were uncomfortable with the whole thing, so the series didn't make it past season one.
Love Boat: The Next Wave, UPN
Many TV shows will attempt their own spin-off in the hopes their viewers will loyally follow the story. The Love Boat was a comedy series set on a cruise ship that ran for 9 seasons from 1977 to 1986.
In 1998 UPN believed that people had been missing the original comedy series and began promoting a new story set in the same world, teasing some of the former cast members coming back. The show got two seasons, but it was never a success.
The Playboy Club, NBC
2011 crime drama The Playboy Club focused on the lives of some of the Playboy bunnies during the 1960s in Chicago. It featured Amber Heard and promised to deliver an insight into the lives of some of the Playboy bunnies, leaving many people intrigued by how things would play out.
Costumes and props were expensive, but despite looking fairly stylish, the show was canceled after just three episodes. It attempted to replicate a Mad Men type of vibe but audiences just didn't enjoy watching the show at all.
Dads, Fox
A show featuring two of the biggest names as the lead actors shouldn't really fail, but 2013 comedy Dads did just that. Despite having Seth Green and Giovanni Ribisi, as well as Brenda Song, all on set the show was unable to connect with viewers.
The show takes two successful guys and moves their cranky dads in with them. Although Fox promoted it heavily, critics and audiences hated it, and after one season it was canceled.
Work IT, ABC
If ABC had not used their powerful promotion tools to put this show in the spotlight, it probably wouldn't have been known to anyone. The sitcom's premise took two working dads and forced them to pose as women to try and hold down jobs in a difficult economic environment.
The show sparked controversy after it trivialized transgender people's roles in the workplace. After a host of bad reviews, the show was canceled having aired just two episodes.
AfterMASH, CBS
MASH was the incredibly successful TV comedy-drama based on the adventures of American military support and medical staff during the Korean War. AfterMASH is a spin-off sitcom from that TV series that didn't quite hit the heights of its predecessor.
Riding on the success of MASH was not enough to keep the audience glued to their screens; despite the fact this spinoff managed two seasons. In 1999 the show was listed in Time magazine as one of the 100 worst ideas of the century.
Six Degrees, ABC
Six Degrees was promoted well, and a large audience tuned in to watch the pilot – around 13 million viewers, in fact! The premise of the show is six degrees of separation, and we followed six New Yorkers going about their lives unknowingly affecting each other's fates.
By episode eight only 3 million viewers were tuning as in people lost interest fast in the show. It was canceled after the eighth episode, with ABC allowing fans to finish the first season online, but they didn't bring it back for a second season.
Sense8, Netflix
Sense8 is one of the most expensive TV shows ever made, costing a huge $9 million per episode. The action sci-fi mystery series began with much promotion from online streaming service Netflix, and initially, viewers were really into the show.
Those who loved the show were really passionate about it, but Netflix confirmed that there just were not enough people tuning in to justify the $9 million per episode running cost. The show was canceled after two seasons and a one-off special tying the series together.
The Boys and Girls Guide to Getting Down , TV movie
If you haven't heard of this made for TV movie, don't worry you're not the only one. In fact, you might be with the majority. Back in 2011, Meghan Markle played a 20-something girl who really knew how to have a good time and was obsessed with her body image.
It's a good thing our girl had Suits, and well, her induction into the Royal Family because this party movie didn't exactly do much for her career.