Iran has some of the strictest television laws in the world, there are a lot of things that are banned, and I won't go into great detail by naming them all. With that being said, in any society that is a de facto police state, there are a lot of ways to get around the long arm of the law. As with nearly anything in Iran, the Iranians have been very good about doing this, and here are some of the ultra creative ways that they have come up with to get around Iran's strict television purity laws. One such tool that Iranians use to access the web is called Toosheh, or Knapsack in Farsi.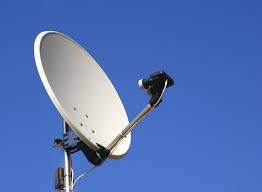 Toosheh relies on the fact that the Government of Iran is incapable of blocking  satellite television channels because they are way that most Iranians receive their daily news. The developers of Toosheh are a group called the Internet Freedom Pioneers. They are based in the United States, and is mainly composed of Iranian émigré activists. As such they know their own culture better than anyone else. The main thing behind Toosheh is that it broadcasts an MPEG every hour for anyone to download. While it doesn't eliminate the larger problem at hand, which is that of government censorship of the Internet, it does appear to be a step in a positive direction, mainly because the Iranian Government seems to be incapable of firstly preventing the broadcasts, and secondly and more importantly, preventing their citizens from both accessing the channel, and decoding the content using software such as TOR, which is normally available in Iran, albeit difficultly sometimes.
To conclude, software such as Toosheh seems to be a good sign that government control of the media in Iran is quickly eroding. It is also a good thing, that they can't block the satellites, and I'm sure they will disagree with me.