Welcome home, Avengers fans! There's nothing quite as exciting as combining the two things we love most in this world – love itself and the Marvel universe. Of course, in this scenario we will be focusing especially on Marvel characters that have appeared in Avengers films, with a heavy preference on those who may or may not have been Avengers themselves.
And once we've covered what makes them so gosh darn awesome on the big screen, we'll get into the juicy stuff – such as who gives their hearts butterflies in real life.
After getting our minds blown on screen, we want to know a thing or two about the outstanding cast members who helped make it so. We want to know what their hobbies are, where they like to go when they're down on their luck, and most importantly – who their gorgeous romantic partners are.
So what are you waiting for? If you're still pining for the next Marvel film to come out, and you want to get to know the cast members a little bit better, look no further. This is where you'll not only read about their on screen characters, but also learn a bit about their love lives off the set!
Robert Downey Jr. (Iron Man)
Well if it isn't Iron Man, AKA Tony Stark, who most would presume to be the leader of the Avengers. He was the one who practically got them all together in the first place, and it's at his lavish home that the group are constantly meeting up.
Cocky but brilliant, he is the heir to Stark Industries, and the architect of his own super suit that he uses to fight crime. Portrayed hilariously by Robert Downey Jr. it's his comedy that adds a great flair to his character.
Robert Downey Jr. and Susan Levin (married)
Although we all love the romantic relationship that exists between Tony Stark and Pepper Potts, we have to mature up and face the facts that Downey Jr. has his own real life relationships.
Indeed, he met his current wife of 13 years Susan Levin all the way back in 2003, on the set of the horror film Gothika. Considering the fact that she's a film producer, it makes sense that the pair of them would get along.
Elizabeth Olsen (Scarlet witch)
In the second installment of the Avengers film series, Age of Ultron, we get introduced to a new character by the name of Wanda Maximoff, played by Elizabeth Olsen. She later earns the nickname Scarlet Witch, which is due to her impressive arsenal of supernatural abilities, such as telekinesis and vision planting.
Although she appears to be a foe at first, she later becomes one of the Avengers, when it's clear to her that she is on their side.
Elizabeth Olsen and Robbie Arnett (dating)
We were all very much enchanted by the Scarlet Witch, but it wasn't just because of her magical powers. It was because Elizabeth Olsen has some top notch magical powers of her own. It is these abilities that probably enabled her to snag boyfriend Robbie Arnett, a musician who she now lives with.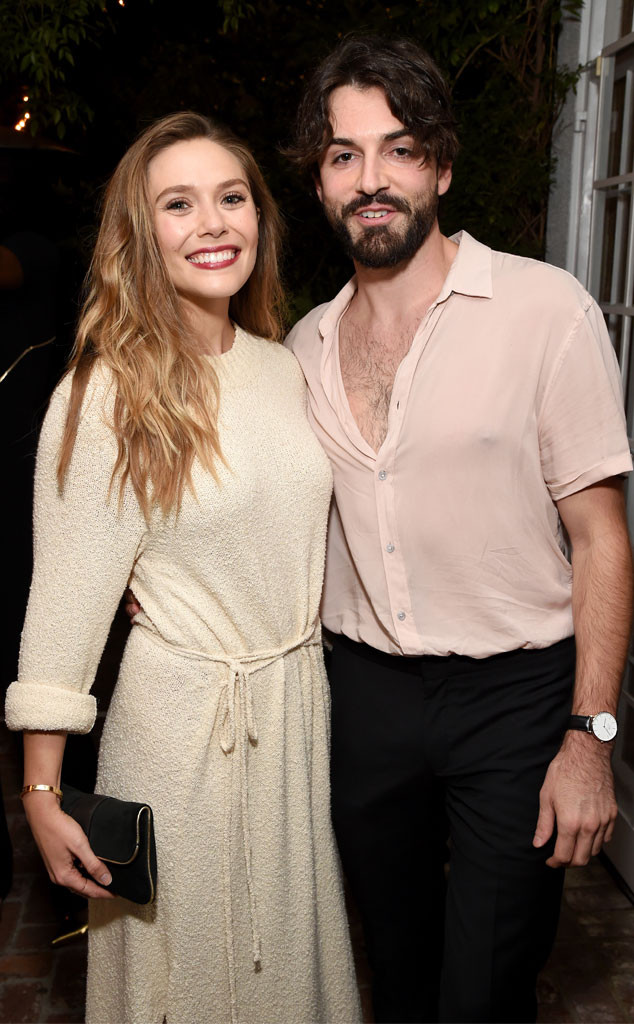 We can picture it now… He serenades her with a beautiful melody, and she responds gracefully with some hypnotic powers of her own.
Mark Ruffalo (Hulk)
There have been many arguments over the years about which Avenger is the strongest, and this is one guy who gets mentioned quite a lot. Portrayed by Mark Ruffalo, the one and only Hulk is by far the strongest based on sheer force alone, because everyone knows that you don't want to meet him when he's green and angry.
Of course, as Bruce Banner so eloquently points out in the first Avengers movie – he's always angry.
Mark Ruffalo and Sunrise Coigney (married)
But even though he get pretty heated when he's angry, the ones who know him well understand how much of a sweetheart he can be. Mark Ruffalo understands that well, which is why he does such a good job portraying him in the film.
He also embodies that level of empathy in his real romance, with his wife of 18 years, Sunrise Coigney. A mutual friend introduced them 20 years ago, and the rest was history. The pair even have three wonderful kids!
Benedict Cumberbatch (Doctor Strange)
Forget about who the strongest Avenger is – how about the coolest? There is no doubt that Doctor Strange is one of the coolest, most interesting, and obviously strangest superheroes in the Marvel universe.
He always seems to give off this omniscient all-knowing energy, which could be helped by the fact that he meddles with time on a constant basis. And then there's the fact that he can also teleport from country to country in the blink of an eye. And that's just the tip of the iceberg…
Benedict Cumberbatch and Sophie Hunter (married)
Indeed, the world of Dr. Strange is truly something marvelous to observe, and it really comes to a peak when he appears in Avengers: Infinity War. But his alluring mystique seems to extend into his real life as well, with actor Benedict Cumberbatch using his "on-screen" skills for his real life affairs.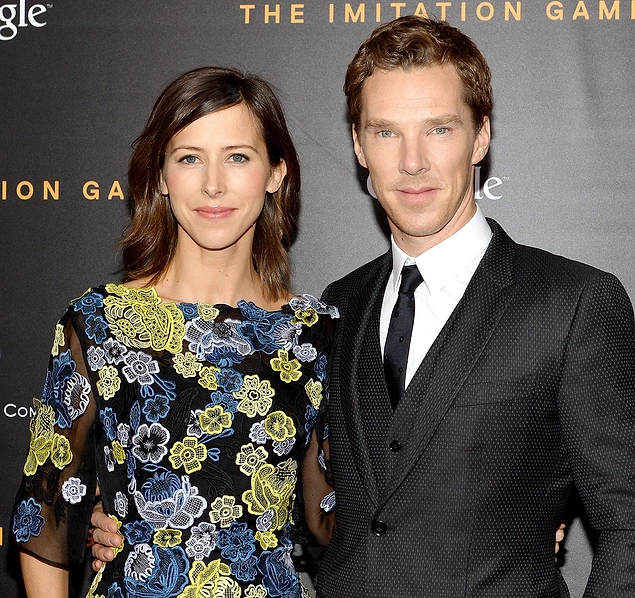 How else do you explain his recent marriage to Sophie Hunter, a theater director who he met all the way back in 2009 on the set of Burlesque Fairytales?
Tom Holland (Spiderman)
Even though Tom Holland's version of Spiderman is already the third version we've seen in the last two decades (the previous two were played by Tobey Maguire and Andrew Garfield), people have been audacious enough to come out and say that he's the best one so far.
He really is an exciting character to watch, especially because he's so easy to identify with. The mistakes he makes are more believable, and his flaws cut more to core than we've ever felt from a teenage Peter Parker.
Tom Holland and Zendaya (rumored to be dating)
In the debut Spiderman: Homecoming film, where Tom Holland portrays Peter Parker, we're introduced to Michelle, who's portrayed by pop singer and actress Zendaya. Although they don't date outright in the movie, a trustworthy source has said that they are in real life.
Although they've denied it, Holland was spotted leaving her home one morning with a suitcase in his hand. Perhaps it's just one of those unspoken romances, with a "don't ask don't tell policy?"
Josh Brolin (Thanos)
In the most recently released Avengers film, Avengers: Infinity War, the big formidable villain who makes his big appearance is Thanos. He is in great need of the five infinity stones, for it is only then that he can take over the world – or something of that nature.
Without spoiling too much it for those who haven't seen the movie, Thanos is certainly no pushover. And is certainly not one to underestimate when he makes his promises.
Josh Brolin and Kathryn Boyd (married)
Although we don't see his face in the movie, Josh Brolin's voice is heard booming powerfully out of the great villain known as Thanos. It was this deep rumbling voice that was enough to woo the heart of his former assistant Kathryn Boyd.
Although this is his third marriage, we have a really good feeling about this one. He and Boyd have been married since 2016, and the pair were spotted in March of 2018 sharing a sweet, passionate kiss.
Chris Hemsworth (Thor)
Remember that argument we mentioned earlier, about who the strongest Avenger is? Here's another guy who many would argue should definitely get the crown – Thor. The "God of Thunder" and the king of Asgard, not much can stop Thor when he's got his hammer.
Played by the talented Chris Hemsworth, he also has a certain charismatic charm and comic flair, which isn't hurt by the fact that he has a British accent. Just don't make fun of him about it.
Chris Hemsworth and Elsa Pataky (married)
He may be a master of thunder on screen, but he seems to know a thing or two about electricity in real life, given that he managed to electrify the heart of Elsa Pataky, a fellow actress he met back in 2010.
The crazy thing about their relationship is that they got married a mere three months after they met, and the pair currently have three children! Talk about a couple who know what they want, right?
Sebastian Stan (Bucky Barnes)
There are a lot of mixed feelings about the character of Bucky Barnes, also known as the Winter Soldier. The reason people love him is because he is the all time best friend of Steve Rogers, AKA Captain America.
The reason people don't like him is because he was responsible for the death of Tony Stark's parents, along with many others. Of course, due to the fact that he was brainwashed by a formidable villain, you could argue that he didn't actually do those things.
Sebastian Stan and Margarita Levieva (dated)
This is an interesting one here. Sometimes actors and actresses are excited to tell everyone about their romantic relationships – and sometimes it's quite the opposite. Everyone was aware of the fact that Sebastian Stan (actor for Bucky Barnes) and actress Margarita Levieva were together back in 2014.
But the pair have been so under the radar as of late that people have no idea what's going on with them. The curiosity of it all is driving everyone crazy!
Chris Evans (Captain America)
You can't really go wrong when it comes to Captain America, also known as Steve Rogers. The consummate soldier who was frozen in an ice time capsule for 70 years, he's been with the Avengers from the start.
A respectable hero who was doused with a large helping of super-soldier serum, he also has some solid leadership qualities. Rogers, played by Chris Evans, is also known for his indestructible shield, which he uses as a weapon as much as a protective device.
Chris Evans and Jenny Slate (dated)
Chris Evans met this lovely young actress on the set of Gifted, a dramedy film that they worked on back in 2016. It seemed at first that it was a love for the ages, but they would unfortunately break up the following year.
They tried to rekindle the flame about ten months later, but to no avail. Looks like Mr. Rogers' heart is still with Agent Carter, the Shield special agent that Captain America fell for before he was ever frozen.
Scarlett Johansson (Black Widow)
Another one who has been a fully fledged Avenger from day one is Natasha Romanoff, also known as the Black Widow. A trained assassin from her youth, she went through some rough trials in life and came out as a superhero that kids looked up to.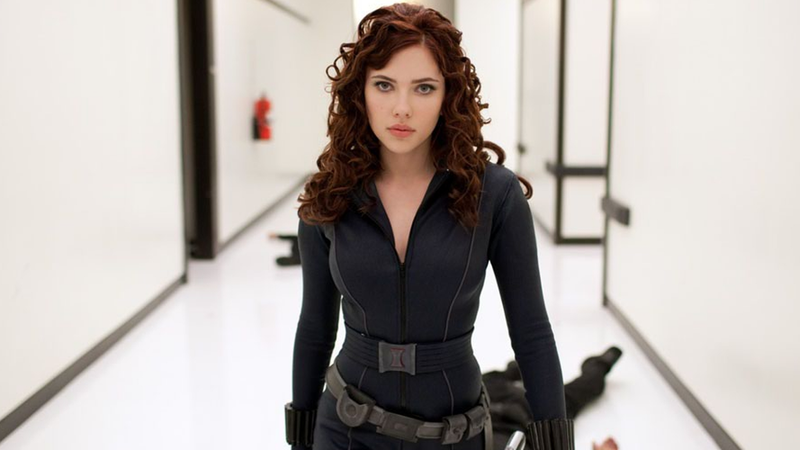 She also has a "will they, won't they" romantic relationship with Bruce Banner, AKA the Hulk. Another superhero who doesn't actually have superpowers, she has the skill set of someone you would not want to pick a fight with.
Scarlett Johansson and Colin Jost (dating)
There is a reason that Black Widow is such an awesome character, and it's mainly because Scarlett Johansson is awesome in her own right. She has had her share of relationships over the years, but she seems to have found something lovely in comedian Colin Jost, whom she started dating in the May of 2017.
However, although they only started dating in 2017, they have actually known each other all the way back since 2006.
Tom Hiddleston (Loki)
For all of us who have watched the Marvel films from the start, our relationship with good ol' Loki has been an up and down ride. The brother of Thor and son of Odin, the first Avengers film introduced him to us as the chief number one villain.
But after a series of tosses and turns, he finally comes around and actually sacrifices himself to save Thor in Avengers: Infinity War. That being said, we have a feeling there will be more of Loki to see in the future.
Tom Hiddleston and Taylor Swift (dated)
Here's a relationship you probably never knew existed. Tom Hiddleston, the actor who portrayed Loki, actually dated the well known country singer Taylor Swift. Their relationship was short-lived, only lasting a total of three months, but it was very publicized at the time.
In fact, the high level of publicity it garnered was the reportedly the reason Taylor ended it. Apparently, she wanted to have a more low-key relationship with him (Or a "Loki" relationship. See what we did there?).
Tom Hiddleston and Elizabeth Olsen (dated)
Avengers Infinity Wars wasn't the first time these two stars were on screen together. Tom Hiddleston and Elizabeth Olsen played husband and wife in the film I Saw the Light, and it turns out their chemistry was pretty real.
The two hit off and started spending time together offset, and ultimately entered into a romantic relationship with each other. However, sources say that neither of them were looking for a serious relationship at the time, so they eventually called it quits.
Dave Bautista (Drax)
One of the things that the Marvel Cinematic Universe has going for it is that they put a strong emphasis on comedy in their movies. Guardians of the Galaxy upholds to this standard pretty strongly, and Drax is one of their crowning jewels.
Played by former professional wrestler Dave Bautista, Drax can always be relied upon for some comic relief. We were all so happy to see him in Avengers: Infinity War, with his perfectly timed and all-too authentic comments.
Dave Bautista and Sarah Jade (married)
One of Drax's main sources of motivation in the films are his family, after they were taken from him by the villain Thanos. In real life, he is just as passionate about his loved ones. He's been married to Sarah Jade, a professional dancer, since 2015, and the pair are still going strong.
Given the fact that Bautista has actually been married twice before, something tells us he's not going to let this one get away.
Chris Pratt (Star-Lord)
Perhaps the most important from the Guardians of the Galaxy universe is Star-Lord, whose real name is Peter Quill. A top notch warrior with a gritty yet lovable personality, we follow him as he and his trusty sidekick Groot team up with Gamora, Drax and Rocket to form the Guardians.
In Avengers: Infinity War, they become all out members of the Avengers, once they realize that they're on the same side as Tony Stark and the gang.
Chris Pratt and Anna Faris (divorced)
There's nothing quite as cute to follow as a romance between celebrities, and one of our favorites to follow for a long time was the marriage between Chris Pratt and Anna Faris. She was already pretty famous for her roles in various comedy films such as Scary Movie and Just Friends, and Pratt was on the rise as well.
Their congruently quirky personalities made them seem like the perfect match, but they unfortunately called it quits in 2017.
Bradley Cooper (Rocket)
As long as we're on the Guardians of the Galaxy trip, why stop there? Bradley Cooper is just as awesome as anyone, and he did an outstanding job providing the voice for Rocket. Although Rocket is a genetically altered raccoon, don't let him hear you saying that.
He's a hothead with a tendency to steal things and get on the bad side of people, but he also has incredible loyalty and a heart of gold.
Bradley Cooper and Irina Shayk (dating)
Bradley Cooper had us pining over his fictional relationship with Jennifer Lawrence in the drama film Silver Linings Playbook, but he's managed to take that passion into his real life as well.
Cooper has been in a serious relationship with Russian supermodel Irina Shayk since 2015, and the pair even have a daughter together, who they named Lea. There has recently been speculation about a mysterious ring that Shayk has been wearing, but as far as we know, her and Cooper aren't engaged.
Gwyneth Paltrow (Pepper Potts)
Although Pepper Potts may not be considered an Avenger per se, she's in all of the Avenger movies, and she's the significant other of one. Her and Tony Stark, AKA Iron Man, have one of the cutest relationships in the Marvel films, and Gwyneth Paltrow portrays her magnificently.
In addition to being Tony's girl, Potts is also his personal assistant at Stark Industries, where she does such a good job that Tony eventually makes her the CEO.
Gwyneth Paltrow and Brad Falchuk (engaged)
But as much as we'd all love for Paltrow and Downey Jr. to transfer their fictional love life into their real life, they each have their own share of romances off the set. In fact, Paltrow has recently gotten engaged to Brad Falchuk, a TV writer who she claims to have fallen for all the way back in 2014.
There was a media frenzy over the $500 thousand engagement ring, and people can't wait to see them get married in September 2018.
Cobie Smulders (Maria Hill)
If there's one lady who knows what's going on behind the scenes in the world of the Avengers, it's Agent Maria Hill, played by the talented Cobie Smulders. She is a bonafide member of Shield, first as a regular commander, and later promoted to be second-in-command to Agent Nick Fury.
She's the one keeping in contact with the Avengers while they're out fighting all kinds of monsters, and who knows where they'd be if not for her.
Cobie Smulders and Taran Killam (married)
Although many people know Smulders for her role as Agent Maria, most people know her as Robin Scherbatsky from the comedy series How I Met Your Mother. As far as her love life goes, she is married to actor Taran Killam, who used to be a Disney star.
She got engaged to him back in 2009, and the pair later wed in 2012. More recently, they put their busy schedules aside and went on an exciting RV trip.
Karen Gillan (Nebula)
Another character from Guardians of the Galaxy is Nebula, daughter of Thanos and sister of Gamora. Unlike Gamora, she has a bit of a temper problem, but this could be due to her traumatizing past of getting made into a robot by her father.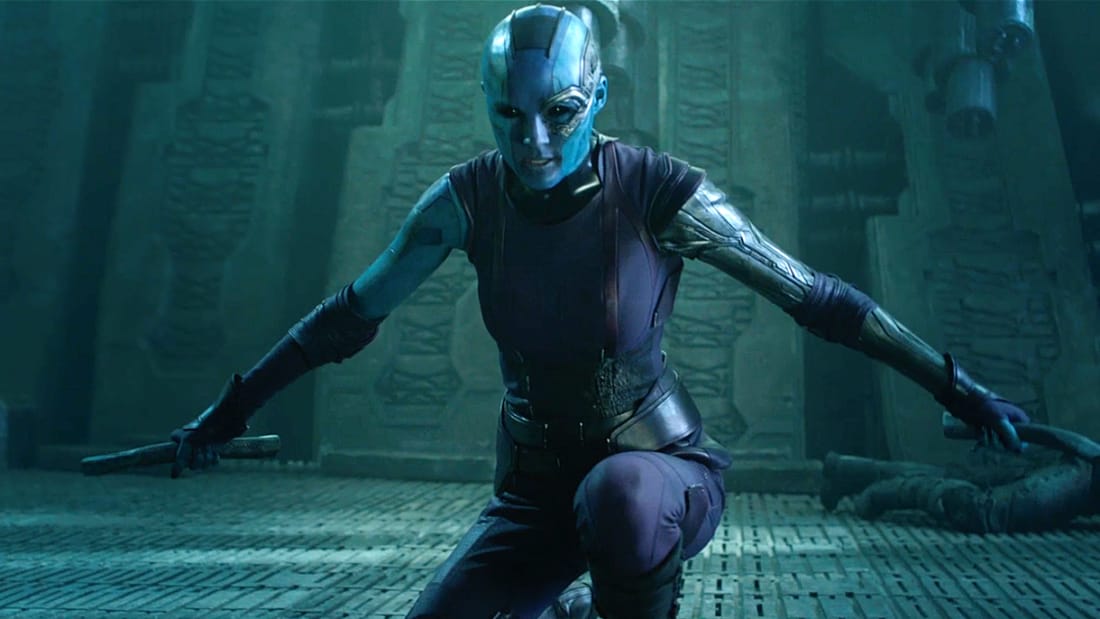 Indeed, she has no small amount of chips on her shoulder, but she eventually warms up to Gamora, and finds a way to put her differences aside in Avengers: Infinity War.
Karen Gillan and Patrick Green (dated)
One of the reasons Nebula is such a popular character is because people just love Karen Gillan, the actress who portrays her. But they aren't the only ones. Gillan was reportedly involved in a six year relationship with a photographer named Patrick Green, taking place mainly in her early 20s.
However, the pair eventually split up, leaving room for a number of guys around the world to dream that they might be next in line.
Jeremy Renner (Hawkeye)
There is something to be said about the Avengers who were there from the start, and Hawkeye is one of them. A bonafide sharpshooter, he is a crucial member of their superhero squad, although he is one of the only ones without any real "super powers."
He also doesn't appear in the recent Avengers: Infinity War film, which surprised a number of people. Played by Jeremy Renner, Hawkeye provides a level of professionalism to the team that is much needed at times.
Jeremy Renner and Sonni Pacheco (divorced)
In the Captain America: Civil War film, Hawkeye makes the comment that he "never misses." But when it comes to his real life romantic relationship between his ex-wife Sonni Pacheco, we can leave it up to you to decide whether or not he missed.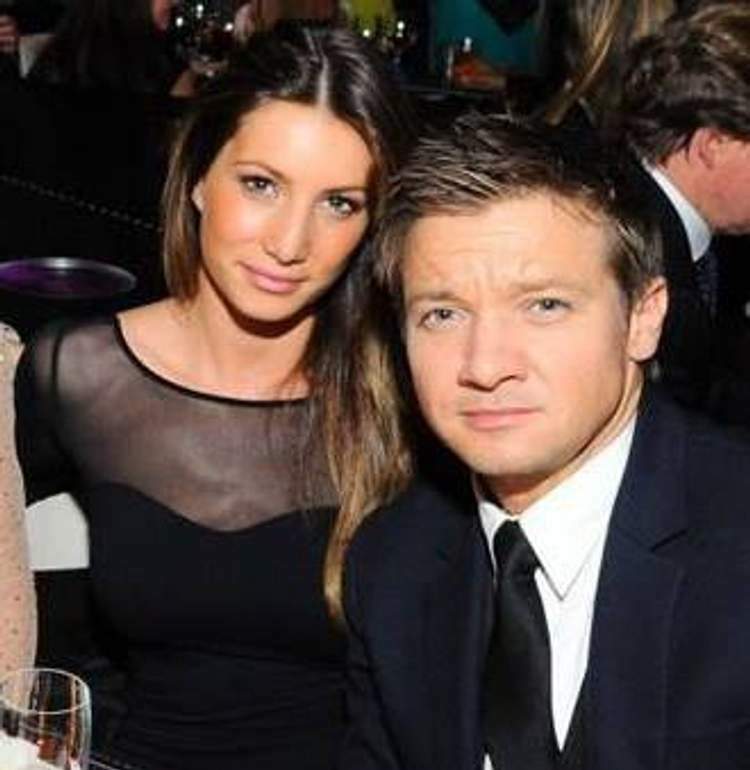 He certainly hit it on the money when he pursued her, having married her back in 2014. But if you consider going through an less-than-pleasant divorce to be a miss, then it's safe to say that Hawkeye's aim isn't always perfect.
Paul Bettany (Vision)
The character of Paul Bettany is one of the most interesting, because it's unclear to everyone what the level of his "humanness" is. He is the embodiment of a synthetic vibranium that was made by Ultron, and he also is comprised of the hailed Mind Stone.
Although he is for all intents and purposes a robot, he seems to be capable of experiencing human emotions, as well as romantic feelings, when he and Wanda get together.
Paul Bettany and Jennifer Connelly (married)
For any of you who know a thing or two about the acting history of Paul Bettany, you may remember seeing him co-starring alongside actress Jennifer Connelly in A Beautiful Mind. But although her fictional husband was played by Russell Crowe, a real life romance was heating up between her and Bettany on the set.
Enchanted by his guitar playing behind the scenes, Connelly married him not long after shooting, and they have been happily together ever since.
Pom Klementieff (Mantis)
When Guardians of the Galaxy Volume Two came around, fans of the film series were happy to get introduced to a brand new character – Mantis. Described as an "empath," she is capable of not only reading the feelings of others, but altering them as well.
She uses these powers to help keep Thanos under submission in Avengers: Infinity War, a move that nearly works. Expect to see a lot more coming from her in future films.
Pom Klementieff and Chris Pratt (rumored to be dating)
Remember how we said that Chris Pratt and Anna Faris had gotten divorced? Some people are wondering if he and Pom have now entered into a cozy romance as well. Pratt posted this image on social media, saying that he "ran into" her in Sao Paulo.
But fans reacted suspiciously, stating that it seemed like too much of a coincidence. They came out and speculated that Pom is his "new girl," and many see their point.
Zoe Saldana (Gamora)
This girl right here is one of the baddest ladies you'll meet in the Marvel films, and we mean that in the best way possible. Gamora was first introduced to us in Guardians of the Galaxy, and she later appeared in Avengers: Infinity War as well.
The daughter of Thanos, the sister of Nebula, and the romantic interest of Star-Lord she's got emotional ties to a number of characters you know and love – but she isn't afraid to kick some butt if she needs to.
Zoe Saldana and Marco Perego (married)
Although Zoe Saldana has found her niche as a bonafide Hollywood actress, she's also found solace in the throes of marriage. Married to Italian artist Marco Perego, they have already talked about how they plan on raising their future children in a gender-neutral climate.
The fact that they are already talking about parenting strategies shows us that Zoe is serious about this one. Marco is certainly one lucky guy, and we're sure there are many who'd agree with that.
Brie Larson (Captain Marvel)
Even before the latest Marvel hero joins the Avengers ranks and Captain Marvel is released, Brie Larson has already generated a whole lot of excitement in anticipation of her portrayal of Carol Danvers.
Academy Award winner Larson plays the role of the ex-Air Force pilot with superhuman abilities who goes on to fight evil and make the world a better place. We've been waiting for a Captain Marvel film for years, and we can't wait to see Larson in the role.
Brie Larson and Alex Greenwald (engaged)
Despite the fact that Brie Larson likes to keep her personal life private, we've seen some adorable PDA from the Captain Marvel star and her fiancé Alex Greenwald on the red carpet. Greenwald was the lead singer of the band Phantom Planet and has been by the award winning actress' side for many years.
Larson is known to give him shoutouts in her acceptance speeches and the pair publicly declare their love for each other in the sweetest ways possible.. The pair got engaged in 2016.